33 BRICK STREET: A HOOSIER ORIGINAL AND UNIQUE TO FRENCH LICK
By Mike May
Simply put, French Lick, Indiana is a unique destination. Without a doubt, it's in a category unto itself. In many respects, French Lick is a real life Brigadoon. Places like French Lick really don't exist anymore, unless it's French Lick, of course. This community's amenities include, but are not limited to, two revitalized resort hotels, a spa, casino and a pair of true championship golf courses designed by two hall of fame golf course architects, Donald Ross and Pete Dye. Very few places are on par with French Lick, especially when you realize how many people live in this rural burg of civilization in southwestern Indiana. Surrounded by the Hoosier National Forest, French Lick is easily accessible from both Indianapolis and Louisville – less than a two-hour drive from Indianapolis's International Airport and roughly a 90-minute journey from the Louisville Mohammed Ali International Airport.
Once you arrive in French Lick, you'll be starstruck and you'll always want to stay longer than you had originally intended. After all, French Lick is cozy, cool, and comfortable.
French Lick's two world-class resorts – the French Lick Resort and the West Baden Springs Hotel – are within a stone's throw of one another, figuratively, but not literally. Both are alluring attractions which have hosted the rich and famous, dating back to the early 1900s. After a massive infusion of cash by the Cooke Corporation, beginning in the mid-1990s, both resorts now rival any vacation getaway in the U.S.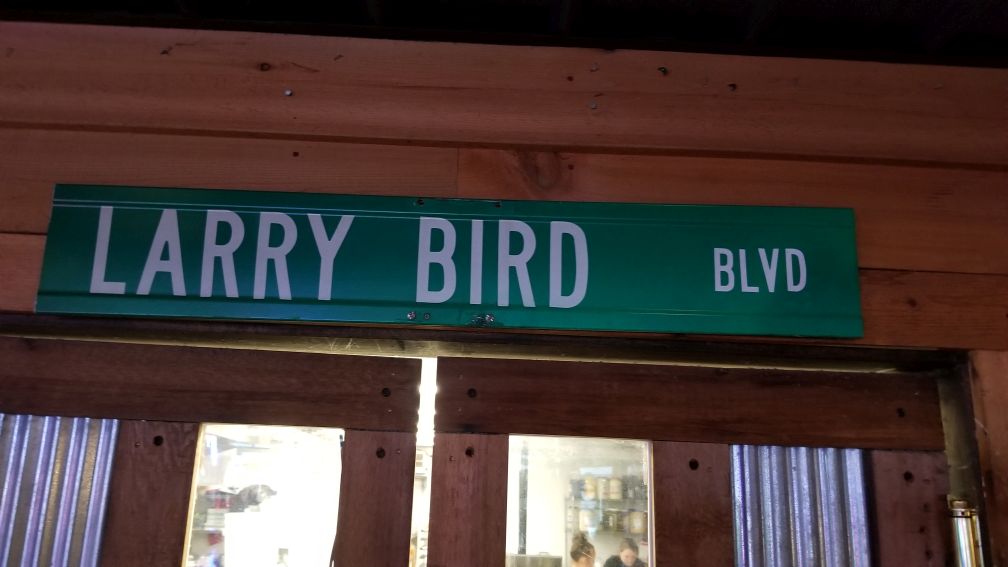 Another unusual, but true, aspect of French Lick is that it's the hometown of former three-time NBA Most Valuable Player and Basketball Hall of Famer Larry Bird. Nicknamed 'The Hick from French Lick,' Bird was a high school basketball superstar back in the mid-1970s when he played basketball for the local high school – the Spring Valley High School Blackhawks. While Bird is most well-known for his time playing in the NBA for the Boston Celtics and in college for Indiana State University in Terre Haute, Indiana, the roots of Bird's greatness in basketball can be traced to his days growing up in French Lick. Bird and French Lick are joined at the hip, now and forever.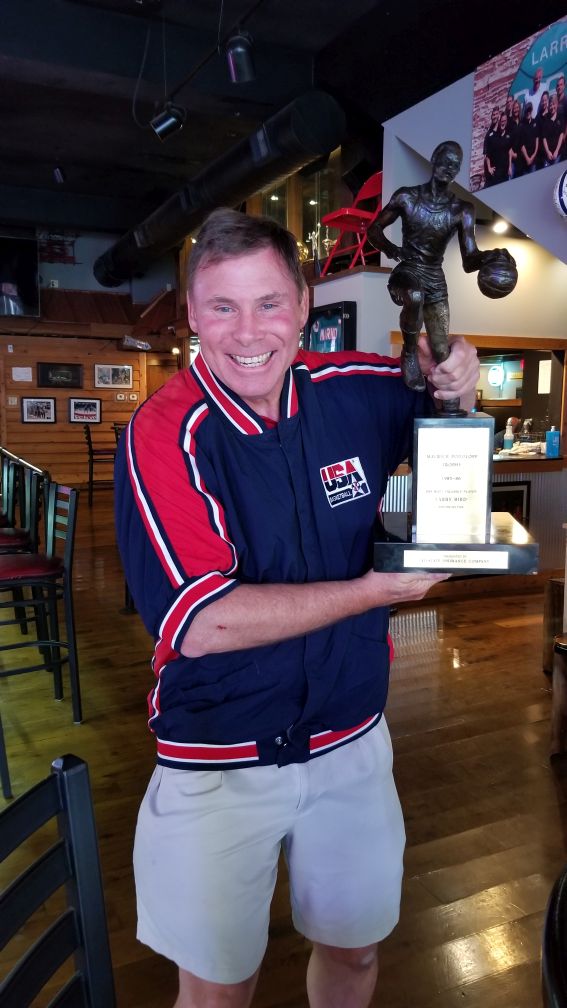 As a way to honor 'Larry Legend' and as a reference to the nearby brick street, a sports bar/restaurant in French Lick was opened in 2008. As a way to highlight and recognize Bird's favorite jersey number, 33, this restaurant is called 33 Brick Street (480 South Maple Street, French Lick; 812-936-3370). The walls at 33 Brick Street are decorated with sports memorabilia — pictures, newspaper clippings, jerseys, trophies, etc. – that highlight Bird's championship-filled basketball career. In fact, there are six jerseys on display at 33 Brick Street that Bird wore during his basketball playing days – including the jersey he wore in 1992 when he was a member of the original Olympic 'Dream Team' that competed and won a gold medal at the Barcelona Olympics. In addition to the recognition for Bird, 33 Brick Street has jerseys on display from other sports greats such as former NFL quarterbacks Joe Montana, Brett Favre, Dan Marino, and Peyton Manning; NFL Hall of Fame running back Emmitt Smith; NBA legends Michael Jordan and Earvin 'Magic' Johnson; NHL superstar Wayne Gretzky; ex-Indianapolis Colts wide receiver Marvin Harrison; former Indiana Pacers sharp-shooting guard Reggie Miller, among others.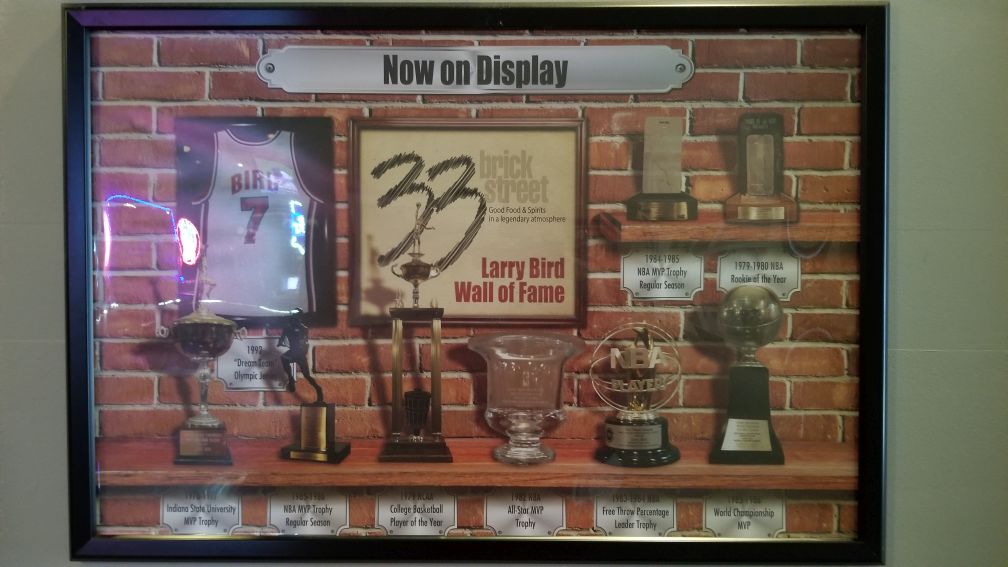 It's worth noting that Bird doesn't own the restaurant, but it was built with his blessing and he supplied much of the memorabilia on display.
While your eyes are stimulated by what's on display inside 33 Brick Street, your hunger pains will be equally satisfied by the quality, quantity and diversity of food that emerges from the kitchen. You would be challenged to not be able to find something on the menu that doesn't complement your taste buds. Truth be told, as great as the sports memorabilia is at 33 Brick Street, the quality of the food is as good if not better, if such a comparison is possible.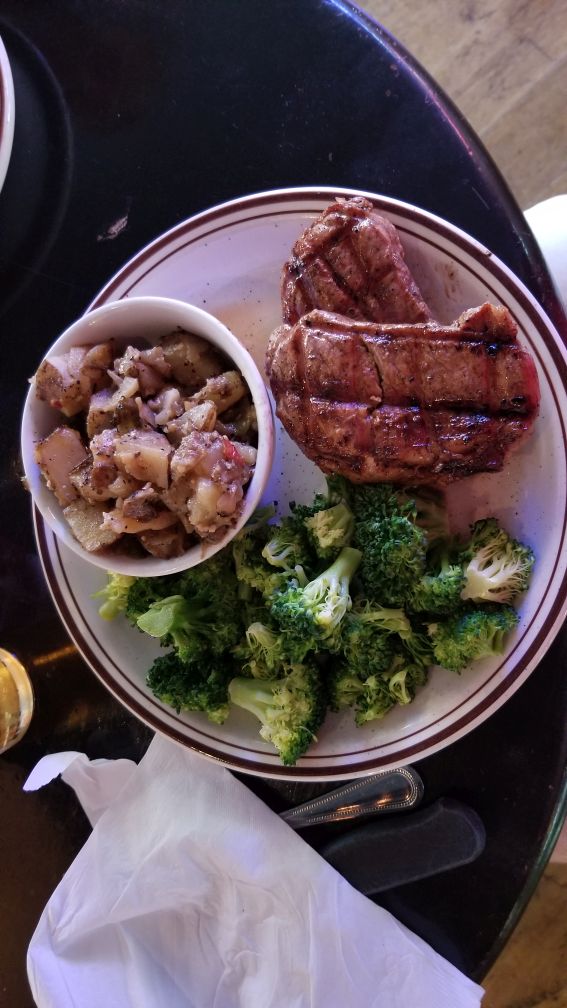 Here, there are appetizers, soups, salads, sandwiches, wraps, hand breaded tenderloin, hand breaded fish, signature steaks, seafood, pasta, pork chops, chicken breast, and legendary Angus burgers. If you want to eat something that is symbolic of the restaurant's namesake, you can order The Bird (chicken breast, smothered with melted cheddar cheese, mushrooms, and topped with bacon) or The 33 Melt (8 oz. of fresh beef topped with grilled onions and Swiss cheese, mushrooms, and spicy aioli sauce served on Texas toast).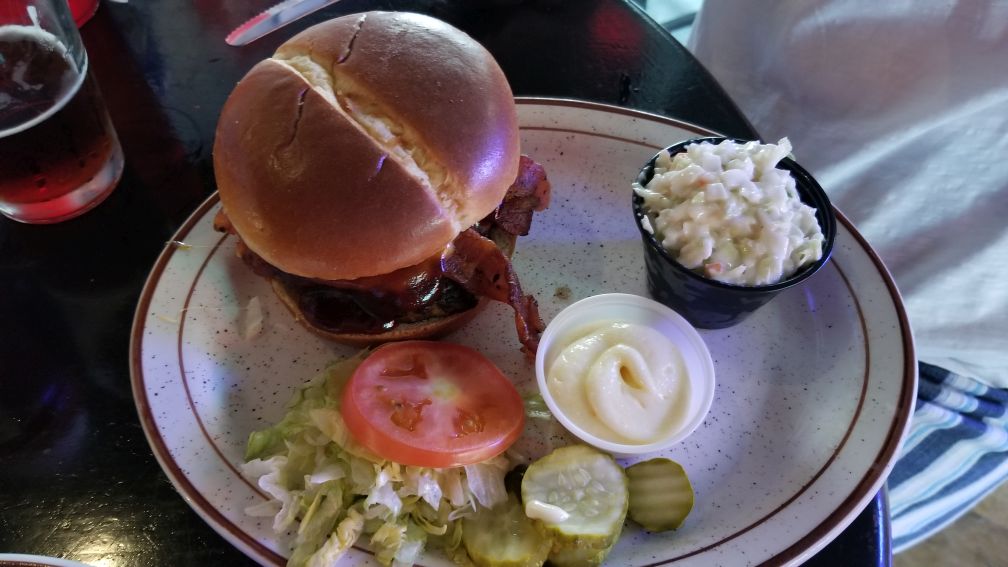 Of the five legendary Angus burgers on the menu, the most famous is the Southwest which is a ½ pound burger served with barbecue sauce, crispy smoked bacon, cheddar cheese, and topped with crispy onion rings. It has been named as the third best burger in the state of Indiana, according to the Indiana Food Trail Alliance. Every bite of those Angus Burgers is more delicious than the one before it. And, it's worth every calorie.
Of the eight side dishes on the menu, German fries are served as a way of recognizing the strong Germanic influence that has existed in southwest Indiana since the 1850s when a large number of German immigrants migrated to this part of the U.S.
And, patrons can enjoy all-you-can-eat fish every Friday and prime rib on Saturday.
"This restaurant has wonderful food, great service, and an atmosphere that is unique and appealing, especially if you like basketball," says Catherine Bowie of Indianapolis. "You can sense the presence of Larry Bird in the restaurant."
To add to the atmosphere at 33 Brick Street, don't be surprised if your food is delivered by a singing waitress. Yes, two of the waitresses – specifically Alisha and Lindy — love working here so much that they sing along with the songs being heard in the restaurant as they move around serving food and drinks.
If you are a craft beer fan, then 33 Brick Street is the place for you, as more than a dozen craft beers are available at any given time and they are often subject to change. Some of the more curious names of those craft beers which are sold are Quaff on Busted Knuckle, Schnitz Blonde, and Zombie Dust.
For a dining experience that's in a category unto itself, visit 33 Brick Street on your next visit to the hometown of 'Larry Legend.' And, just like French Lick, 33 Brick Street is a unique destination.