As with the rest of 2020, we'll be celebrating the holiday season close to home. But that doesn't mean we can't do a little armchair exploration around the world. I'm digging into my prior holiday experiences in foreign lands and research about others to bring you some interesting traditions and places for venturing afar when COVID disappears. Enjoy!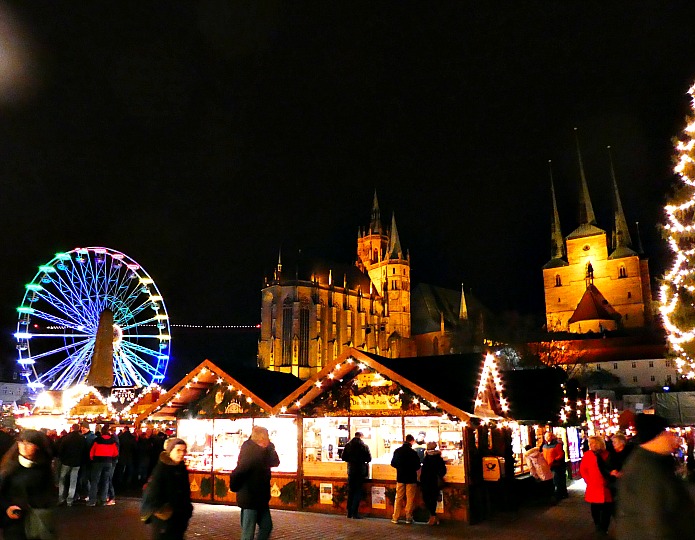 Germany's State of Thuringia
A bucket-list destination for many, Germany's Christmas markets cast a spell on all who enter. The magic of the twinkling lights, wooden stalls filled with local wares, Glockenspiels and the delicious warmth of Glühwein—the season's traditional spiced mulled wine, captivate us. This magic is amplified in Germany's State of Thuringia, the place where many Christmas traditions began.
Dating back almost 1,300 years, the Thuringia city of Erfurt exudes charm at every turn. With a beautifully preserved old quarter, half-timbered buildings and the Merchant's Bridge–a Medieval bridge lined with shops and galleries displaying the work of local artisans–it's hard not to fall in love with this place. When the holiday season arrives, that love gets real!
In the heart of the city, Domplatz hosts one of Germany's largest Christmas markets. Set against the spectacular backdrop of the majestic St. Mary's Cathedral and the Church of St. Severus, the welcoming aromas of spiced mulled wine, gingerbread and sausage fill the air as you wander the town's main square.
More than 200 wooden huts display everything from candles to handcrafted toys to Christmas tree decorations. There's also plenty to satisfy your appetite including regional favorites such as Thuringian bratwurst and Erfurt schittchen, a stollen so delicious it's been registered as a trademark.
Beyond the city, traditional wooden toys, dolls and stuffed animals have been made for centuries in Sonneberg–often referred to as Santa's other workshop. The town still produces high-quality toys and is often referred to as "Santa's Other Workshop."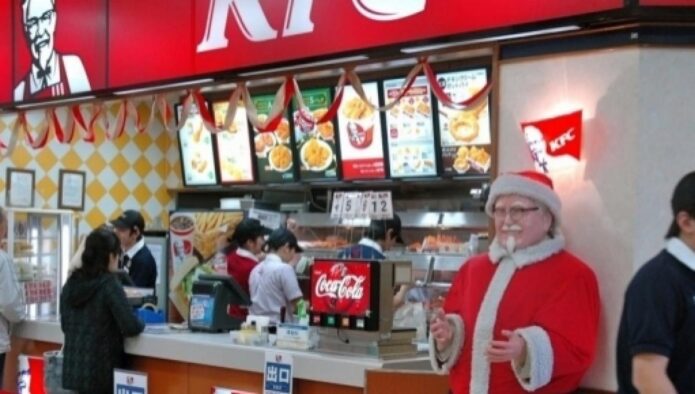 Japan's Unusual Love of Kentucky Fried Chicken
I'll confess, I've never been to Japan, but nevertheless, I'm intrigued by so many customs of this fascinating country. One, however, I'll never understand.
With such a sophisticated selection of dining options, you'd expect the resident of Tokyo to celebrate the holidays with an incredible five-star dinner out. But in fact, on Christmas Eve you'll find many families waiting in line for a bucket of Kentucky Fried Chicken.
Capitalizing on the lack of turkey in Japan that caused visitors to seek out fried chicken as an alternative Christmas dinner, KFC launched a brilliant advertising campaign in the 1970s. As a result, "Sanders Claus" shows up each December. Buckets of KFC are in such demand on Christmas Eve that Tokyo residents put in their orders as early as October. Seriously.
KFC's in Tokyo even offer champagne and cake to go with their sub-par chicken. Obviously, Japan does KFC better than the USA!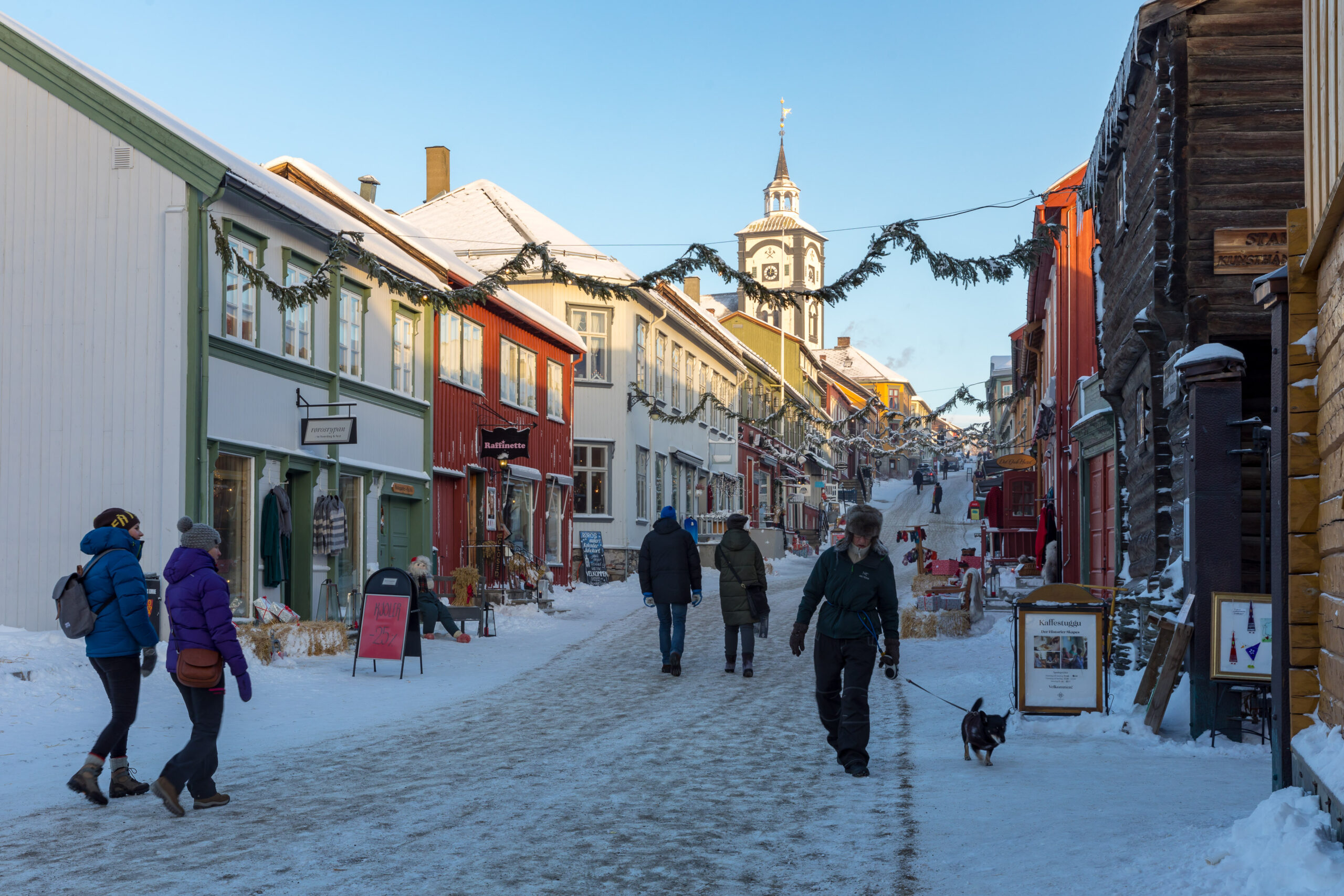 Norway, A Land Designed for Christmas
With its snowy landscapes and mystical reindeer, Norway embodies the holiday spirit. Celebrations begin the last weekend of November with Småkaker–a tradition of baking a minimum of seven different kinds of Christmas biscuits or cookies to be featured on the holiday table. Festive Christmas markets pop up in cities and villages along with cheerful Christmas concerts.
The most treasured tradition happens on Christmas Eve when friends and family gather for the Christmas feast. Among the favorite dishes are pinnekjøtt–salted, dried and smoked lamb ribs, lutefisk–a fermented fish that's definitely an acquired taste and Norway's favorite spirit, Aquavit.
Riskrem, a cold creamed rice porridge with cinnamon, sugar and butter is served for dessert. In the bowl of porridge, an almond is hidden. If you get the almond, you receive a marzipan pig.
In a time of wonder and joy, Julenissen (Father Christmas) comes to visit with gifts for the children. Often one of the guests disappears to change into costume–a feat that typically escapes yet delights the little ones!
A Wish for You
As an avid traveler who typically spends her days exploring the world, 2020 brought more than a few challenges. But, I must admit, focusing on the holiday traditions I've experienced abroad combined with researching others brought me joy. I hope it does the same for you. Happy Holidays, my friends!