By Krista Martinelli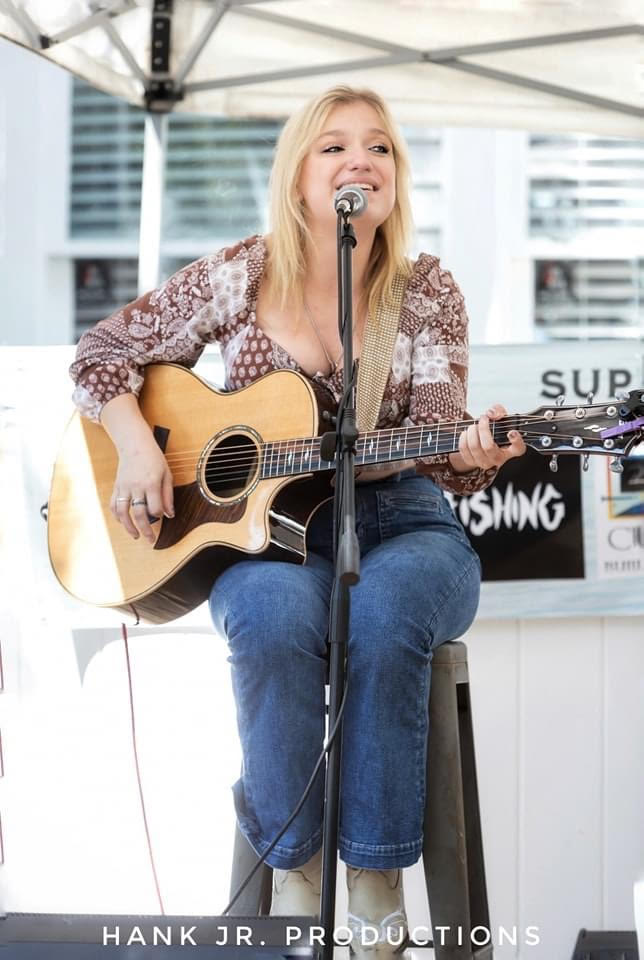 AW: How many songs, approximately, have you written and at what age did you get started?
AMC: At 12 I wrote my first song and performed it live for American Equestrian's Got Talent in Wellington, Florida. Since then, I've been writing songs. I don't think I can count how many songs I've written. My story is kind of like Taylor Swift's. My songs are based on personal experiences and personal stories and I know they are relatable to everyone. I started performing in front of people when I was 7 years old. I love performing.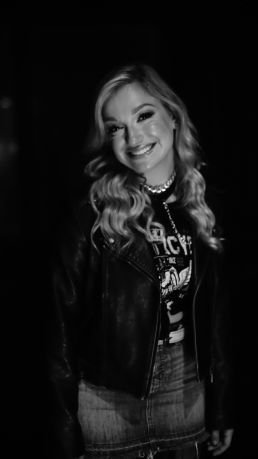 AW: For your new song "A Little Bit in Love," you were chosen as the first Cascabel Giveback artist. Under the direction of Latin Grammy Nominee Director, Nuno Gomes, you filmed a music video that was gifted to you. Tell us about that process, being chosen and making the video.
AMC: Alejandro Fuenmayor of 4artistsbyartist tagged me in an Instagram post from Cascabel that said they were giving away a music video production as part of their effort to give back to their community." They informed me that I had won by tagging me in their post. They had me come see the studios and would be in touch with the itinerary for the video. They sent the itinerary to me in Spanish. The day of the filming, we pulled up and from the moment we arrived, everyone was so helpful. They treated me like royalty. From my understanding, this video would have cost $100K. They had at least 50 people working the sets, filming, lighting, machinery etc. They did my make-up, hair, and dressed me. They even fed me and when I wanted a Red Bull, they went and bought one for me. The video was filmed at Cascabel Studios in Doral (Miami). We began filming at 1pm and finished at around 2:15am the next morning. This was the longest filming day of my life, but the most amazing experience I have ever had in filming a video.
AW: Do you have a few regular places that you perform at? Which venues?
AMC: I perform at Tin Roof in Delray Beach regularly. I also perform at Ole Red in Orlando (owned by Blake Shelton), which is booked by the people who book the Grand Ole Opry. I am honored to share that I will be playing Ole Red in Gatlinburg the day before Thanksgiving and on Thanksgiving. I also play at various festivals and private events. I perform with my full band, solo, duo or trio depending upon what different venues are looking for.
AW: What do you love about songwriting? How do you get the idea for a new song?
AMC: Song writing allows me to be able to express my emotions and connect with people on different levels. Usually, the ideas for songs just come to me. It's more natural that way. A lyric or a riff will come to me at random times, and I'll enter it into my phone. Usually, the music comes to me first, the lyrics come second. Lately I've been tuning my guitar differently and forcing myself to come up with new chords. This helps with the songwriting process as it makes my song and sound more interesting.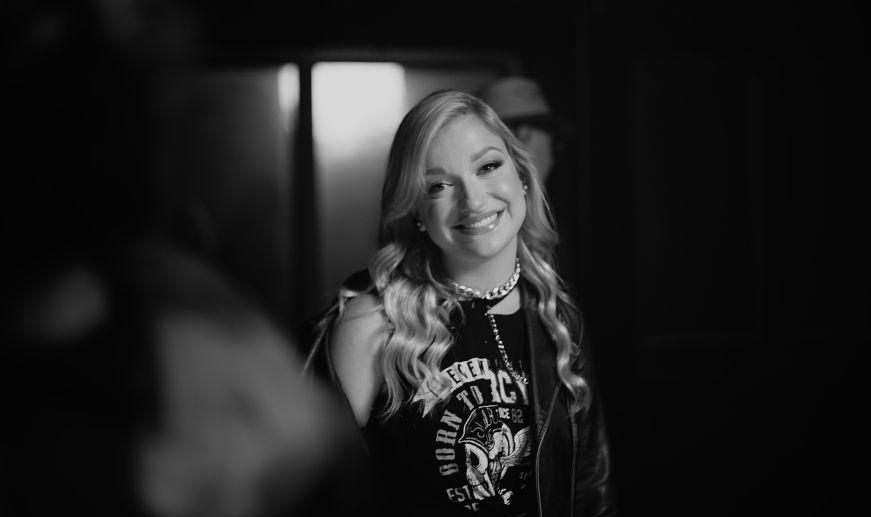 AW: What do you love about singing in front of a live audience?
AMC: I love the energy from the crowd mostly, and being able to connect with people whom I've never met before. I love sharing a moment that cannot be recreated. Even if it's the same set list and I'm singing the same songs, there's something so amazing about being in front of a live audience.
AW: Have you ever really connected with someone famous in the music business?
AMC: Recently I ran into Carly Pearce in Nashville. We were staying in the same hotel. We had a really good 10-minute talk. I appreciated that she gave me lots of advice about being in the music business. She is so sweet and sincere.
AW: Tell us who you've shared the stage with or warmed up for.
AMC: I've played at the same events where Kelsea Ballerini, Darius Rucker, the Jonas Brothers and Lady A were playing. I have opened for Tracy Lawrence and David Nail.
AW: How old are you, where do you go to school and what are your plans for college?
AMC: I'm 17 going on 18 in November. I go to Wellington High School. I've already been accepted into two schools in Tennessee – MTSU and Belmont University and one in Florida – Palm Beach Atlantic University. I am still deciding where I want to go but I am leaning towards going to college in Nashville. I currently visit Nashville about twice a year, and it would be good to be in Nashville.
AW: Do you have a voice coach/ teacher?
AMC: I do have a vocal coach that I work with out of Nashville. Her name is Janet Kenyon. We do our sessions via Skype or Facetime. My vocal coach works with Maren Morris, Kelsea Ballerini and many more artists. Also, she was a teacher at Belmont University.
AW: Any hobbies?
AMC: I love going to the gym. I usually go to Crunch Fitness in Wellington.
AW: Where can people get your music? Spotify? iTunes?
AMC: You can find my music on all music platforms. Just visit the "Links" page on Alyssa's website to find all the information. https://alyssamariecoonmusic.com/links/
AW: And your new video comes out?
AMC: This Friday, October 28th. "A Little Bit in Love." See it on YouTube!
https://www.youtube.com/watch?v=kLq6QbSWeQk