By Heidi Hess
I'm not used to hearing so many people scream at one time but then again… I don't think I've ever thought about it.
For some parents, going to a theme park is a chore. Not me. When my kids were born everyone knew that I wanted my kids to be happy and healthy. But what they didn't know was I secretly wished for them to love roller coasters as much as I do.
Why do I love roller coasters the way I do? I'm not sure, but I have a few ideas. I've been taking the kids on roller coasters since they were the appropriate height. For my son, we stuffed napkins in the backs of his shoes because he really wanted to go on Aerosmith's Rock'n Roller Coaster.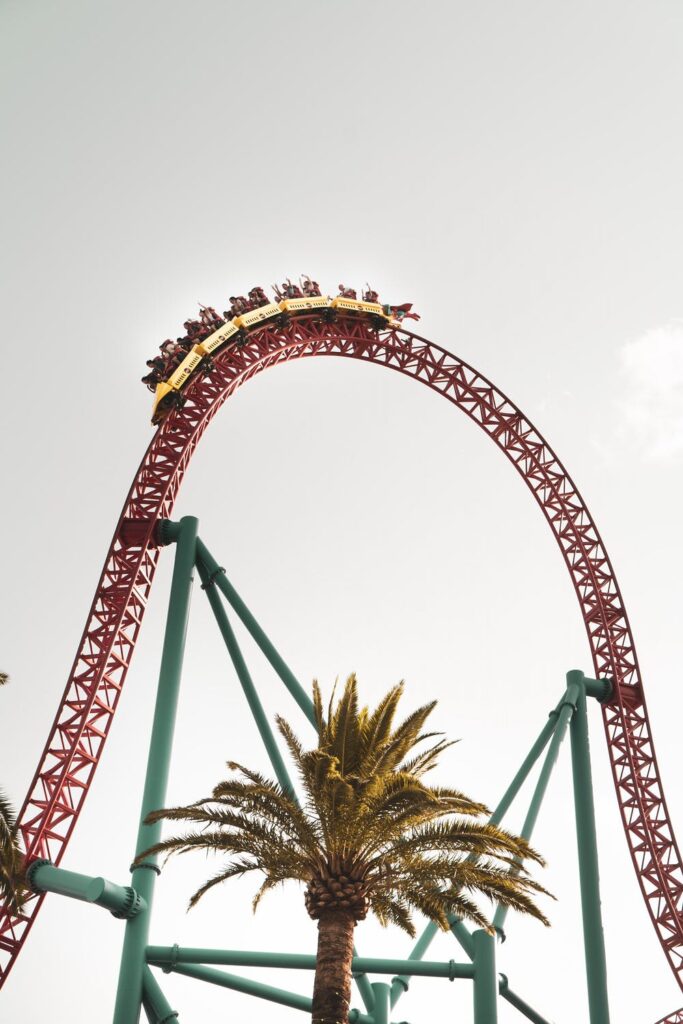 I mean it's easy to write them off as dangerous… do we really know what will happen if we go on? Not really. I guess I have always relied on the theme parks staff to keep me and my family safe. Could we get sick? Yes, but that's never happened to any of us.
I think my desire for them to like roller coasters stems from my love of life. And how some times you have to take risks even though something feels scary. It's not enough to wish for your kids to live full lives… do we model it? Do they see us taking careful, calculated risks? Do they see us doing the scary things? I think it's important they do.
When I think about this, I think about my most recent venture, the Read It Write It Book and Writing Festival. It's brand new on the book festival scene. I've taken a risk… put in some hard work to make it happen. But at the end of the day, it's a risk.
There's a song that pops in my head… Manfred Mann's Earth Band "Blinded By The Light." It's one of my favorite songs. Manfred sings " She got down but she never got tired, she's gonna make it to the night, she's gonna make it through the night."
My hope is that my kids will live and follow their dreams. That they will have the courage to take careful, calculated risks. Roller coasters are a risk. They encourage you to trust, to raise your hands and let go. My friend Manfred said it best "Cause momma, that's where the fun is..".
Read It Write It is where the fun is… I hope you will close your eyes, put your hands in the air and join me.