Itching to get away but don't want to venture too far from home? Welcome to the COVID club! Fortunately, with Florida's 65,755 square miles of varied landscapes—yes, there are a few hills scattered here and there—road trips provide plenty of options for a change of scenery. Sleep in and catch a west coast sunset instead of an early east coast sunrise. Indulge in fresh oysters where they're harvested in the Florida Panhandle. Search for black bears in the Ocala National Forest. Wherever you choose to roam, you're certain to find new experiences.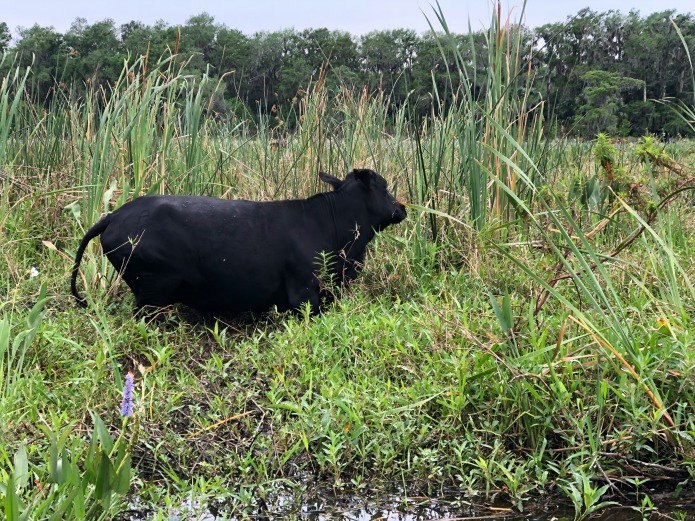 Exploring Central Florida's Backroads
Of course you've been to Central Florida, that's where Mickey and the gang live. But next time, skip the make-believe and venture down the area's backroads for new discoveries. On U.S. Hwy 192 in Kenansville, Wild Florida Airboats & Gator Park supplies plenty of fast-paced thrills on airboats as they speed through the Everglade headwaters. Along the way baby gators with protective moms, birds of every hue and even an occasional cow can be spotted in the water. Within the park, there's plenty of wildlife to view as you wander along the winding boardwalks. If you're looking for an up-close experience, book an animal encounter. My personal favorites: the porcupines and the sloth!
Further east on U.S. Hwy 60 near Lake Wales, the Bok Tower Gardens' main attraction stands at the center of a picture-perfect 250-acre garden. The 205-foot-tall "singing" tower serenades through its carillon bells. Inspired by his walks to the top of Iron Mountain—one of Florida's highest hills at 298 feet above sea level—Edward W. Bok chose this area to create a bird sanctuary and a place for quiet reflection in the 1920s. Today it remains one of the area's greatest treasures.
If you're traveling with kids in tow, be sure to check out the Hammock Hollow Children's Garden, A riverwalk with fountains, hammocks between the trees and a stage for make-believe play are among the highlights.
In Lakeland, the Safari Wilderness Ranch transports everyone far away to the plains of Africa. Here large herds of exotic game roam freely across 260 acres of wilderness. Customized safari vehicles bring you up close to ostriches, giraffes, zebras, water buffalo and more.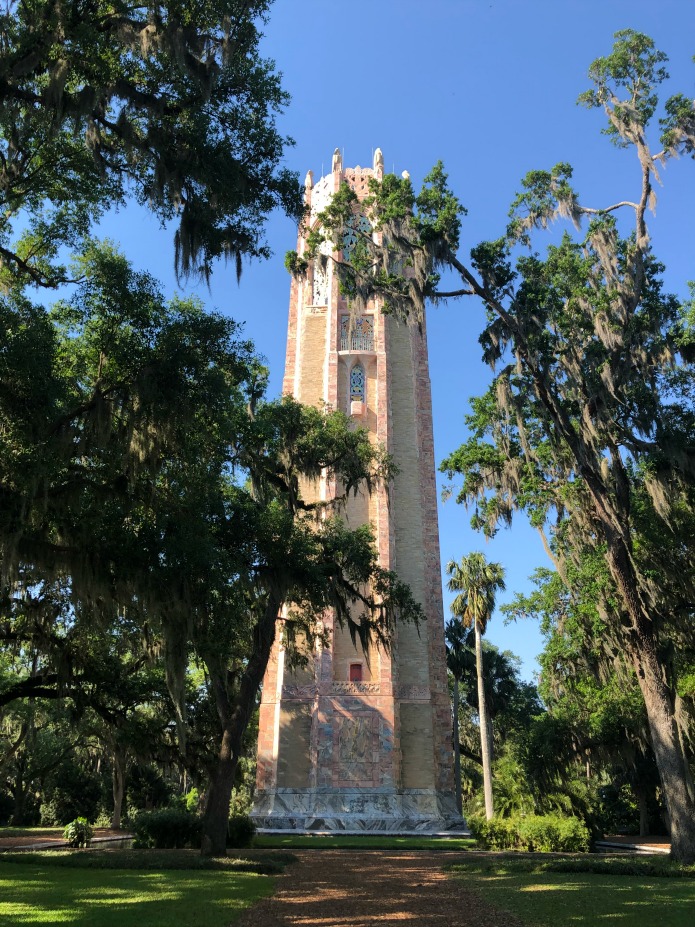 Black Bear Scenic Byway and Beyond
For a change of scenery head into the Ocala National Forest for a drive on FL-40E—the Black Bear Scenic Byway. The byways' namesake black bears sometimes appear by the roadside, so keep your eyes peeled.
Take a break and cool off with a dip in one of the cool clear springs. With more than 600 springs, rivers and lakes there's plenty to choose from, but Juniper Springs with its working water wheel is a favorite. While you're there, stroll along the boardwalk that leads around the back of the spring into more serene nature and a bridge that overlooks Fern Hammock Springs where sand boils bubble up and social distancing is effortless.
Exiting the forest, continue your spring exploration at DeLeon Springs. Start your day at the Old Spanish Sugar Mill Grill & Griddle House. Pitchers of batter and a griddle await at each table along with toppings like pecans, chocolate chips and blueberries. It's guaranteed to be delicious…and maybe a little messy.
Located 15 miles south, Blue Springs State Park, the largest spring on the St. Johns River, harbors an estimated 250 to 300 manatees. The delightful creatures seek out the consistently warmer waters in the springs for their winter home from November through March. A stroll along the boardwalk yields views of the manatees as they feed and care for their calves.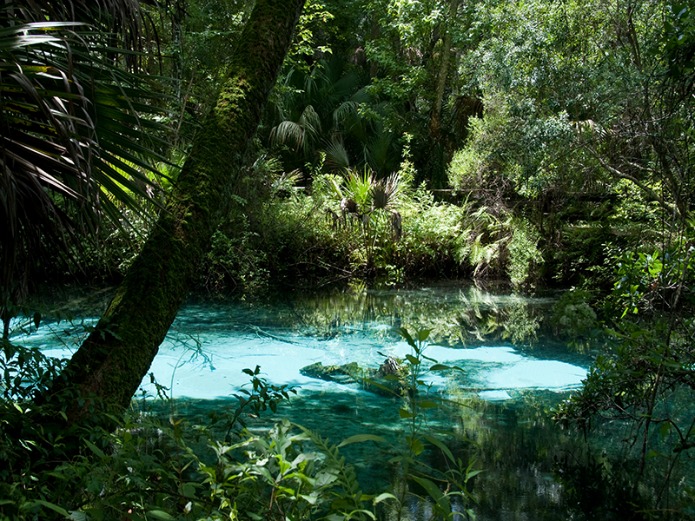 Florida's Forgotten Coast
Encompassing 348,000 acres of pristine land along Florida's panhandle, Franklin County boasts stellar fishing and oysters aplenty. Often referred to as the forgotten coasts, here communities with country music worthy names like Apalachicola and Alligator Point dot the landscape. And 200 miles of unspoiled beaches invite you to sit a spell and wait for that west coast sunset. Nearby, Carrabelle lays claim to the world's smallest police station housed in a phone booth. This is "old" Florida at its best.
Strolling the wide streets of Apalachicola under canopies of oak trees evokes a sense of nostalgia. Stately homes line the streets, brick warehouses transformed into quaint shops and local restaurants line the waterfront.
On St. George Island, the Cape St. George Lighthouse stood for 153 years before toppling into the gulf in 2005 following years of coastal erosion. Painstakingly restored brick by brick, it now stands in the center of the island as a triumphant testament to the determination of the residents.
Craving a little water adventure? The Apalachicola River Paddling Trail Systems' nearly 100 miles of prime trails for kayaking and stand-up paddleboarding deliver hours of paddling fun. In the nearly 900 square miles of the Apalachicola National Forest, canoeing, kayaking, swimming and hiking add to the adventure. If you're up for camping, Wright Lake includes 18 campsites with picnic tables, grills, tent pads and fire rings.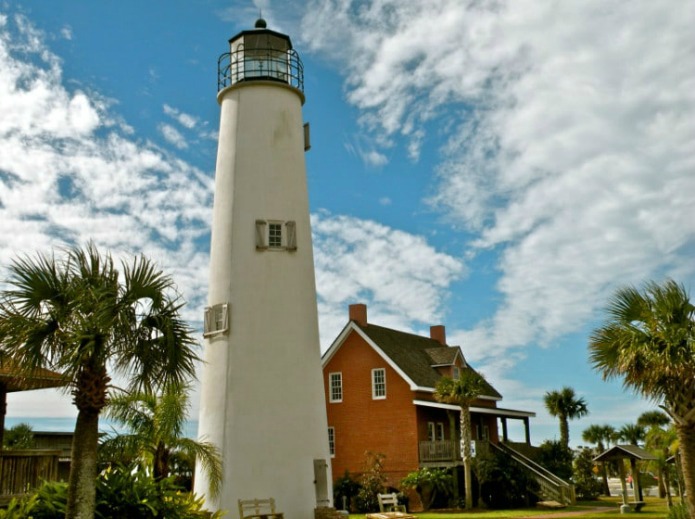 No matter what road you choose to follow, Florida yields a bounty of discoveries. Happy trails to you!