Cultural Corner
CREATIVE JUSTICE
By Lori Hope Baumel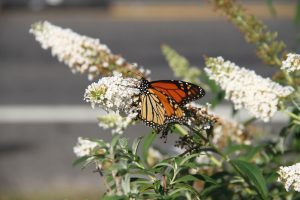 Let's face it, those who consider themselves to be artists tend to be freethinkers. They require a degree of space around them to let their creative juices simmer. Thereafter, we get to enjoy the bounty of their labor. Unfortunately, many artists are more productive during difficult points in time. Carole King wrote her greatest songs during her most sorrowful days. Van Gogh created masterpieces throughout times of despair and some of the most scholarly philosophers, writers and poets wrote their best prose while imprisoned. Sounds somber?
Well, I do have a point here. After the most contentious election in my lifetime, I see a bit of hope when it comes to creativity. Art is rarely one-dimensional. A flat canvas can express the utmost in emotion. During tumultuous times, often it is the artist that helps us sort through our thoughts. Photojournalists will capture pleasing or provocative images as history unfolds. Filmmakers will produce thought-evoking screenplays and documentaries. Feelings will be conveyed and artists will cry out for those who can't speak for themselves. As long as this country guarantees the freedom of expression, the freedom to create, the cry for justice (on both sides of the political aisle) at this point in time will be recorded.
I must admit, dear readers, I have to thank you for helping me get out of bed early the day after watching the election results. On November 9th, in preparation for this article, I attended at press conference at the Norton Museum featuring the work of the Rudin Prize candidates (see below). Although I arrived in a tired and confused state, I thoroughly enjoyed the presentation given by Norton photography curator Tim B. Wride. Viewing the work of the new artists was enriching. The pieces themselves were meaningful. For me, it was healing. I was reminded of the fact that in this country we still have the freedom to articulate a strong message.
Initially, as observers or listeners, art patrons benefit in stillness. If they are moved by a creative experience, they will tell about it to others and so on. I truly sense that 2017 will be "the year of the blank canvas." In the midst of a divided nation filled with as much love as there is vitriol, artists will probably flourish and create more than ever before. As my wise husband often says, "There's a bright side to everything."
Live…Go…Do!
Top 5 for December 2016
1) Norton Museum of Art
2016 Nominees – Rudin Prize for Emerging Photographers Exhibition

Diverse Works By Nominees Clare Benson, Elizabeth Bick, Alexandra Hunts, and Wesley Stringer Offer Varied Perspectives on Contemporary Photography
Visitors Invited to View and Vote From Nov. 10, 2016 – Jan. 15, 2017
48 photographs, videos, and installation works by Clare Benson, Elizabeth Bick, Alexandra Hunts, and Wesley Stringer, who were nominated by Arno Minkkinen, Shirin Neshat, Rineke Dijkstra, and Michael Kenna, respectively. The exhibition is curated by Tim B. Wride, the Norton's William and Sarah Ross Soter Curator of Photography. "The 2016 Rudin Prize nominees' bodies of work encapsulate their continued growth as photographers and curiosity as observant artists," said Wride. "We look forward to revealing to both the jury and visitors how these young artists have pursued in-depth discovery of ideas ranging from femininity and performance to the environment and childhood." Each artist is individually showcased within the group show. The Rudin exhibition will showcase the complexity of their ideas and the inventiveness of their visual communication to express them.
Clare Benson's artistic practice includes still-photography, performance, video, and sculpture. On view in the Norton's exhibition will be selections from the artist's ongoing series The Shepherd's Daughter through which she poetically investigates gender roles, the capriciousness of memory, tradition, and mythology. Benson's single image of the same title features her trekking across the starkly rural Michigan landscape, hoisting a massive antelope head upon her back. What could be read as a subsistence hunting scenario is complicated by the anomaly of the artist's burden being a taxidermy trophy of an African beast.
Elizabeth Bick trained as a dancer before turning to photography. Her hard-won understanding as a performing artist still pervades her work as a visual artist. She is drawn to those situations that isolate yet simultaneously reinforce placement and gesture. Among her works on view will be an example of her Street Ballet series in which she uses the camera to organize and "choreograph" the random placement of urban pedestrians and Every God XXV (2016) from her series of the same name, which was made within the depths of the Roman Pantheon. The figure and her biblically expressive gesture is spotlighted against a deeply shadowed interior by the light streaming in from the central oculus.
Alexandra Hunts is intrigued with the interaction of digital and analog photography; consumed with the seeming inability of photography to show—not merely describe—abstract concepts; and obsessed with using photography to define the invisible. As a result, she has brought all of her creative powers and technical expertise to bear on the concepts of time and mass. Examples of her visual mediation of each will be on view in the Norton's exhibition. A work such as Substance of Time and Space (2015) studies both a shifting object and time by documenting the evaporation of a glassful of water. Every 12 hours, the artist made a photograph of her subject: a glass and the water it contained until the glass was empty. She then folded and assembled all 154 photographs into a single image of a glass of water transitioning from being filled to being empty.
Wesley Stringer is a traditional photographer who also crafts handmade books. Both undertakings derive their significance and meaning from the artist's subtlety of sequencing and empathetic understanding of the exponential accumulation of meaning available through visual haiku. His work is highly contemplative and populated by environmental imagery that recalls his home-schooled upbringing in rural Oklahoma. His search for quiet moments within a rapidly developing landscape results in expressive images of abandoned areas and hidden spaces. His most recent body of work traces the seasonal cycle and will be on view with three of his hand-bound books.
The winner, who will receive a $20,000 cash prize, will be selected by the Norton's Photography Committee, comprised of the Norton's Executive Director, photography curator, collectors, and trustees, and announced on Jan. 5, 2017 during Art After Dark. Visitors will be able to vote for a "People's Choice" selection which will also be announced on that date.
The Rudin Prize, named in honor of the late New York City real estate developer Lewis Rudin, was initiated by Norton Museum staff and Beth Rudin DeWoody, who is a member of the Photography Committee at the Norton and President of The Rudin Family Foundations and Executive Vice President of Rudin Management Company. Past winners of the award include Argentine Analia Saban, nominated by John Baldessari, in 2012; and Israeli Rami Maymon, nominated by Adi Nes, in 2014.  – Norton Press Release
Admission is free! For more information go to Norton.org
2) Mounts Botanical Garden – The Pavilion
Stories in the Garden: Shapes All Around
Friday, December 9 – 10 to 11:30 am
Admission is free!
Speaker: Stacey Burford, Youth Services Librarian
Celebrate the 13th year of Stories in the Garden by bringing young ones (ages 2-6) to these FREE nature-themed programs co-sponsored by the Palm Beach Library System. They'll love the interactive stories, songs and learning activities in the Garden. Programs are held rain or shine in the sheltered Pavilion. No reservations required, except for parties of six or more. A craft activity to culminate each day will be reserved for the first 30 registrants. (Note: To pre-register, call the Director of Programs at Mounts at 561.233-1751 or Stacy Burford at 561.649.5439.)
3) Cultural Council of Palm Beach County
ART + MEDICINE
"Putting the 'STEAM' in 'STEM'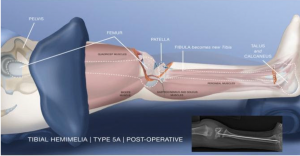 An educational medical art exhibition
featuring the medical illustrations of artist and designer
Pamela Boullier Ross in collaboration with Dr. Dror Paley,
The Paley Institute and The Paley Foundation
Hosted by the Cultural Council of Palm Beach County
Now through January 21, 2017 | CC North Gallery
601 Lake Avenue, Lake Worth, Florida
For more information go to pambeachculture.com
4) Kravis Center For The Performing Arts – Rinker Playhouse
The Other Mozart: Written and Performed by Sylvia Milo
December 9 and December 10, 2016
7:30 PM
Tickets $32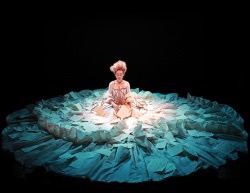 The Other Mozart is the true and untold story of Maria Anna Mozart, nicknamed Nannerl, the sister of Amadeus. She, too, was a child prodigy – a keyboard virtuoso and composer who toured Europe with her brother to equal acclaim. But then she turned 18. This poignant one-woman play, which puts Nannerl back on stage where she belongs, reveals a world of extraordinary beauty and overwhelming prejudice. This PEAK performance is made possible by a grant from the MLDauray Arts Initiative in honor of Leonard and Sophie Davis
For tickets go to Kravis.org
5) Free Event – Bring Blankets and Picnic Baskets:
Palm Beach Opera
Opera @ The Waterfront
Presented by Palm Beach Opera at Meyer Amphitheatre
Saturday, December 10, 2016
2 pm – 5 pm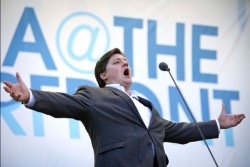 Join us on the Waterfront for an afternoon of beautiful music, in a beautiful setting. We're bringing together more than 100 musicians together to present an enjoyable afternoon of live opera at the Meyer Amphitheatre in downtown West Palm Beach.
Bring a blanket and picnic basket and enjoy opera's most recognizable arias and ensembles performed by Palm Beach Opera's Benenson Young Artists, Orchestra, and Chorus for an unforgettable afternoon of music. Please continue to check back for more more information about Opera @ The Waterfront as artists are confirmed for this special community concert. This community event is FREE, and no tickets are required. 
For more information call 561-833-7888