DIAMONDHEAD:  ONE OF HAWAII'S MUST-VISIT DESTINATIONS
By Mike May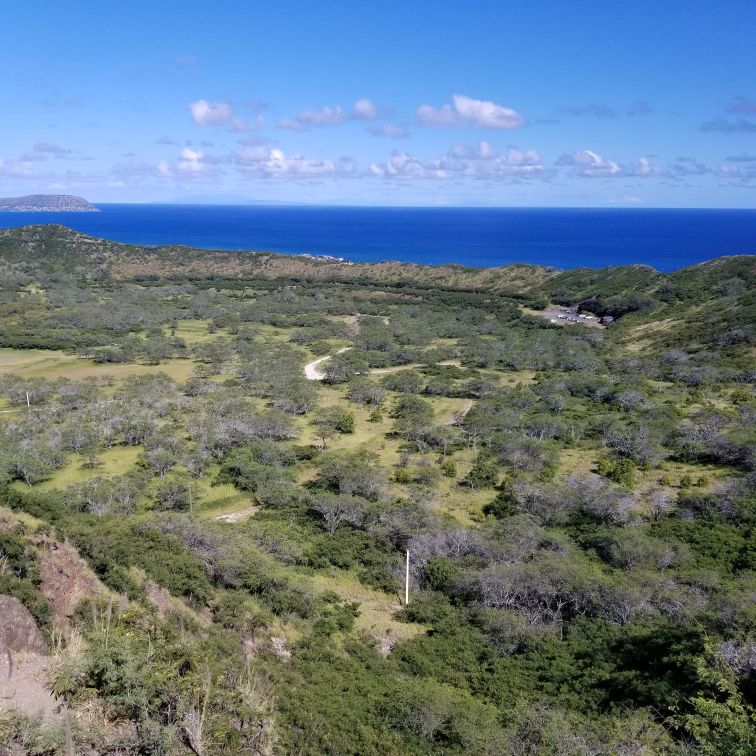 Some experiences in life are better than advertised and well worth pursuing when you have a chance.  One of those priceless global getaways worth doing is a trek to the top of Diamondhead, located on the outskirts of Honolulu, Hawaii on the island of O'ahu.  During your next trip to Hawaii, while you would be well advised to visit the USS Arizona Memorial at Pearl Harbor or get a surfing lesson at the beaches of Waikiki or play golf on one of the many golf courses on O'ahu, Maui, or Kauai, set aside the time to climb to the top of Diamondhead.  It's a must-do endeavor for any visitor to this archipelago paradise perched in the middle of the Pacific Ocean.  While Diamondhead is only 750 feet high, the trek to the top of Diamondhead is as fun and adventurous as the view from the top is peaceful and priceless.  During the ascent to Diamondhead, you begin your trek along a paved, concrete walkway.  It quickly transitions into a clear and rugged path which eventually transitions to a walkable tunnel and eventually to a series of conventional steps to the peak.  As you climb up to Diamondhead, set aside time for pictures of the surrounding landscape.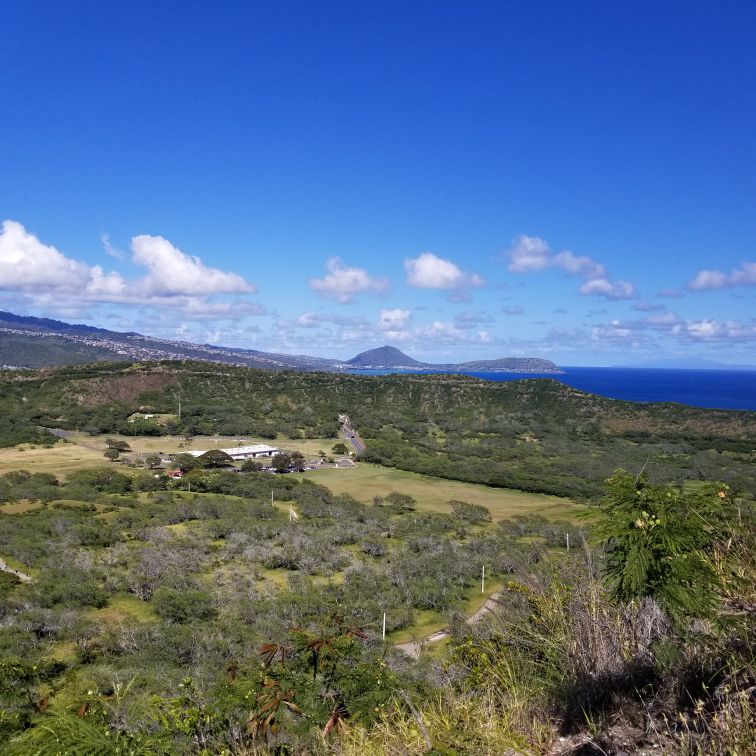 When you land at the Honolulu International Airport, you can see the peak of Diamondhead from your aircraft. It seems like it's not far away from your perch along the runway, yet when you get to the top of Diamondhead, the airport is barely visible in the distance.
While looking out from the top of Diamondhead, the city of Honolulu and the Wainae Mountains are off to one side.  When you look in the opposite direction, you'll see vast open spaces of rugged, undeveloped countryside.  But, in front of you, you'll see the big, blue Pacific Ocean in all its beauty and splendor.  On a clear day at the top of Diamondhead, you can see Maui, Malakai, and the big island of Hawaii.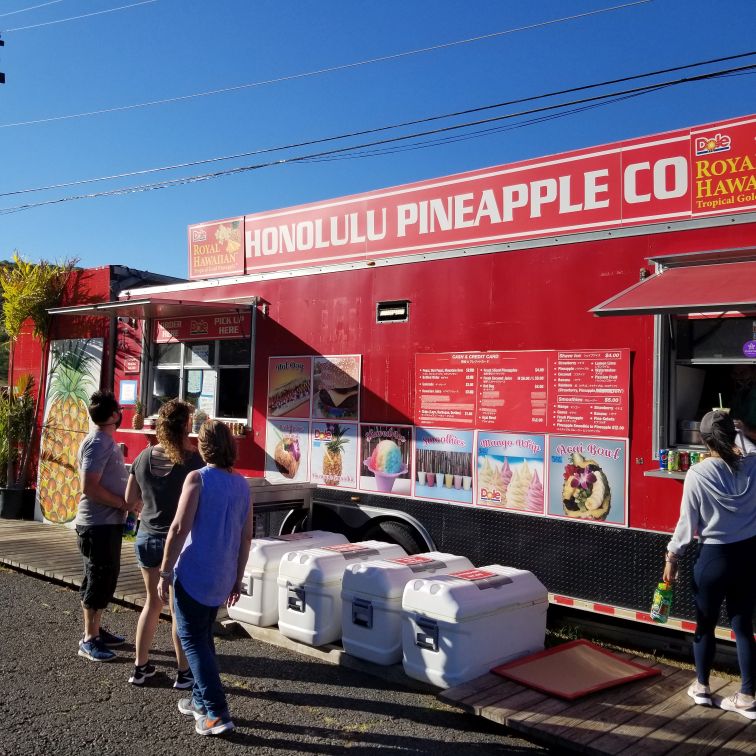 After you finish your descent from the peak of Diamondhead, it's only appropriate to pay a customer visit to the Honolulu Pineapple Company food truck for a thirst-quenching pineapple smoothie, shaved ice, bowl of fresh sliced Hawaiian pineapple, mango whip or Acai bowl. The shaved ice flavors include strawberry, pineapple, coconut, banana, lemon lime, watermelon, and passion fruit, while the smoothie flavors include pineapple, mango, guava, strawberry, banana, and pina-colada, but you would add to the authenticity of the experience by choosing Dole's locally grown fruit – pineapple. It would be like making a trip to the Napa Valley and not sampling the wine or visiting Wisconsin and not eating the cheese.
Suffice it say, on your next (or first) trip to Hawaii, make the trek to the top of Diamondhead.  It will be better than advertised and well worth pursuing when you have a chance.