About the Kickstarter for comic book "From Blood"
An interview with Martin Pierro and Heidi Hess of the Cosmic Times
AW: Tell us about the Cosmic Times.  Why was it started and how?
CT (Martin): Cosmic Times has been with me since I was 13 years old. Back as a young comic book fan I used to publish a black & white "fanzine" called Cosmic Times. Fanzines were a thing back in a pre-Internet world. I would gather up comic book news, report on what I thought was interesting and do the occasional interview with comic book writers and artists. As I got older, I moved away from comics and Cosmic Times ended.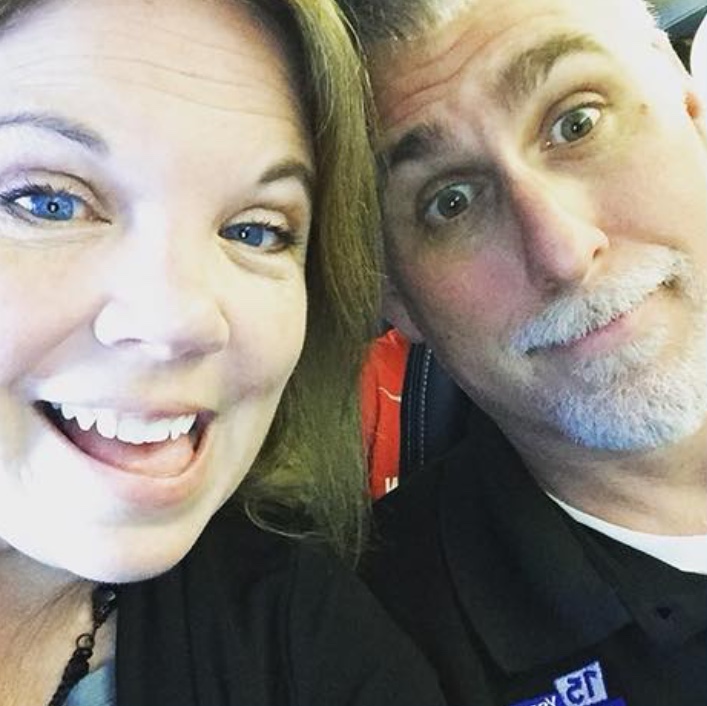 Years later after a long career working in almost every aspect of the entertainment industry I found myself at a "cross roads" and decided to jump back into the wacky world of comic books. After a solid year of research, I decided to write and publish a comic book, but I needed a label to release it under – so I dusted off the Cosmic Times moniker and launched a comic book publishing company.
Initially I was only looking to publish my own works; however the economics of it all came into play and I realized to make things work I had to scale the company up. In those early years I took on a few projects and partnered with some amazing folks, including Zach Bassett who is still with me today.
Over the years Cosmic Times has grown into a full-scale comic book publishing company with many titles. We are nationally distributed and can be found in many libraries, either on the shelves or through the digital app Flipster. It's been a long and crazy journey with many ups and downs, but I wouldn't trade it for anything.
AW: Tell us about your kickstarter project.
CT: We are currently funding "From Blood," an 80 page graphic novel written by myself along with Zach Bassett and James Whynot. The book was illustrated by Zach as well, who also is the creative director for Cosmic Times, so he is overseeing the colorist as he works to add color and depth to the pages.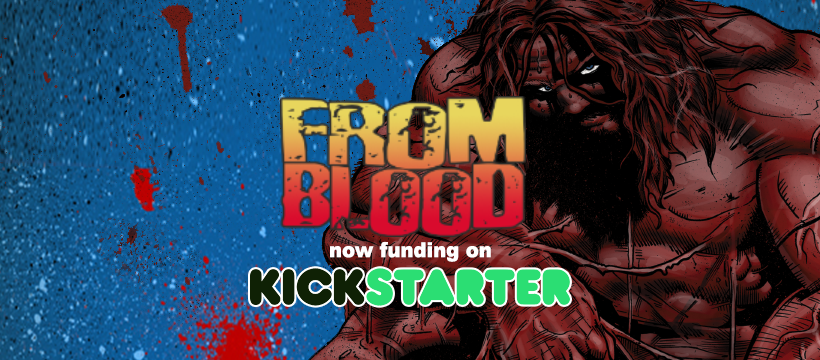 AW: What are some of the benefits for those who contribute to "From Blood."
CT: As you may or may not know when you fund through Kickstarter, it's all or nothing – meaning if we don't hit our funding goal we don't see a dime. So first off, anyone who supports this project and helps us reach our goal, gets the satisfaction of knowing that they helped bring this book to life. But beyond the goodwill, every pledge level has some great rewards, be it the actual printed graphic novel, original artwork from the production or a personalized sketch, everyone will get something awesome for supporting this project.
AW: What's the "From Blood" story about, without giving too much of it away?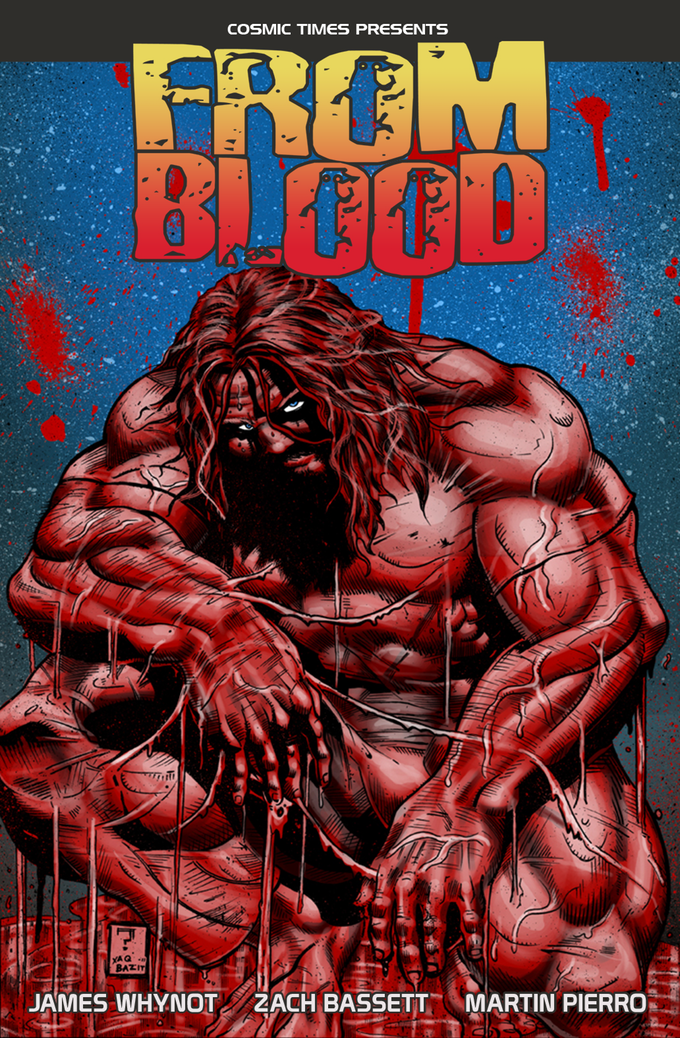 CT: From Blood is a psychological thriller mixed with over the top action and adventure. But that's just what's on the surface, at its heart From Blood is a story a faith or rather finding faith, not necessarily a religious faith … but about believing in something. Our main character "Patient 27" has been locked away for years, he has been treated like a hulking monster, so that is what he believes he is, until he meets Doctor Reese. Together they go on a quest of self-discovery as Patient 27 unlocks his own humanity.
AW: Do you think the comic book industry is going strong? 
CT: I think the industry is in a transitional phase right now. The way comics have been presented and sold is changing, and many folks are having a hard time adapting. I can't truly predict how things will look in 10 years, but I do think comics or at least storytelling through sequential art will survive, in one form or another. As the industry changes – platforms like Kickstarter allow comic creators to find new audiences … but there is still the challenge of bringing audiences to Kickstarter. You would be surprised at how many people have never heard of Kickstarter, but i think that is changing as well.
AW: What's your favorite thing about "From Blood?"
I like how the story unfolds. We worked really hard to keep things moving at a fast pace for the reader, but still wanted to tell a story that had heart. As great as the art is and the final product will be gorgeous, I still think that the story is where this book really shines.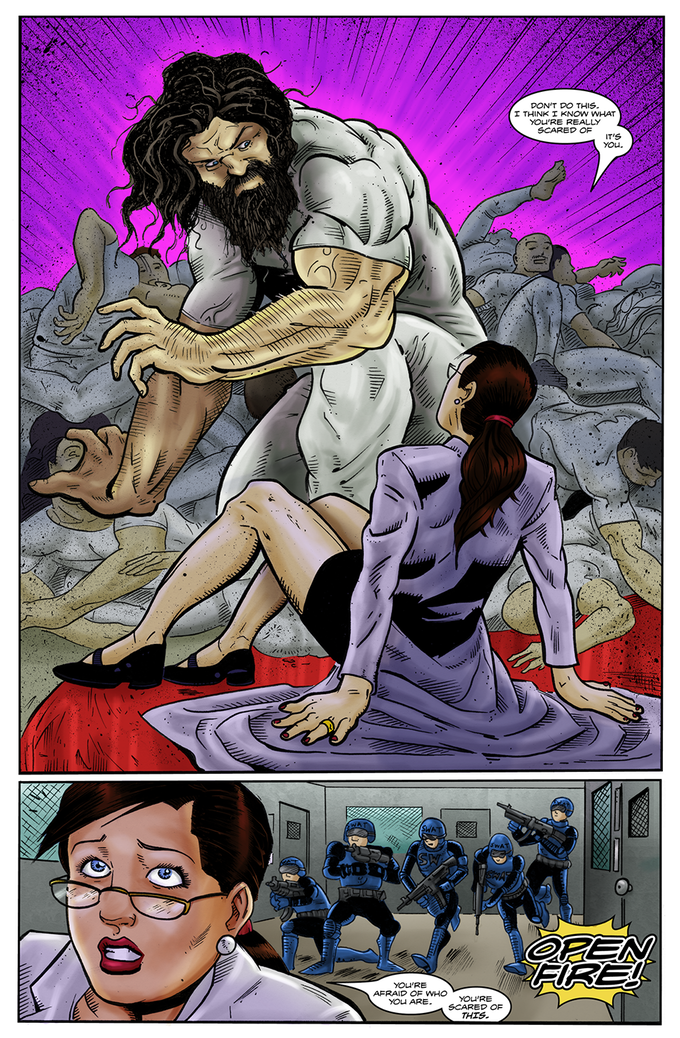 AW: What's the most challenging thing about it?
CT: Finding funding … that's been a real challenge. Publishing comics is a very expensive proposition, and a graphic novel is even more costly, yet there is no advertising in the book, meaning it needs to be funded entirely out of pocket. That is why we turned to Kickstarter to help offset those costs while allowing our backers to get some great rewards.
AW: Tell us about your extracurricular activities.
CT: Well … on a local level my Marketing/PR Director and partner in crime Heidi Hess and I host a few trivia nights locally here in Palm Beach County. That's been a real fun addition to what we do. Beyond that I used to run PalmCon: The Palm Beach County Comic Book and Collectibles Show. I keep flirting with restarting that to bring a comic con back to the local community. We are always looking for something new to do … as long as it excites us.
AW: Who are the artists/ writers behind From Blood? 
CT: The original concept for From Blood came from James Whynot who turned to his long-time friend Zach Bassett to help him flesh out the story. I joined the team to round out the script and expand the second and third acts. Zach handled all of the penciling duties, then he along with James and Kenneth Leinaar inked the pages. Currently Victorino Muyo Jr., under the supervision of Zach, is coloring the pages and he is almost done.
AW:  What's next for the Cosmic Times?
CT: That all depends on how this Kickstarter goes, we have a few projects in the works, including some more graphic novels and a few comic series, but we are looking to define our 2020 business model around crowd funding. So if this campaign is successful, we will line up a few more kickstarters to augment our normal publishing methods.
AW: How do people donate to the "From Blood" project and what's the deadline?
CT: I don't think of it as donating as everyone who pledges will receive something be it a digital reward or a fully printed graphic novel, however all support is welcome. The campaign ends November 18th at 11:59 PM and as I said before, it's all or nothing. If we don't hit our goal, the project is dead in the water.
I run most everything through our website CosmicTimes.net or anyone can search for From Blood through the Kickstarter website or app. Of course, we are all over social media, Facebook and Instagram as CosmicTimesComics, Twitter as CosmicTimes and YouTube as CosmicTimesTV.
***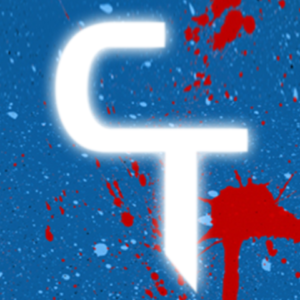 CosmicTimes.net
Email: Martin@CosmicTimes.net