Interview by Julie Khanna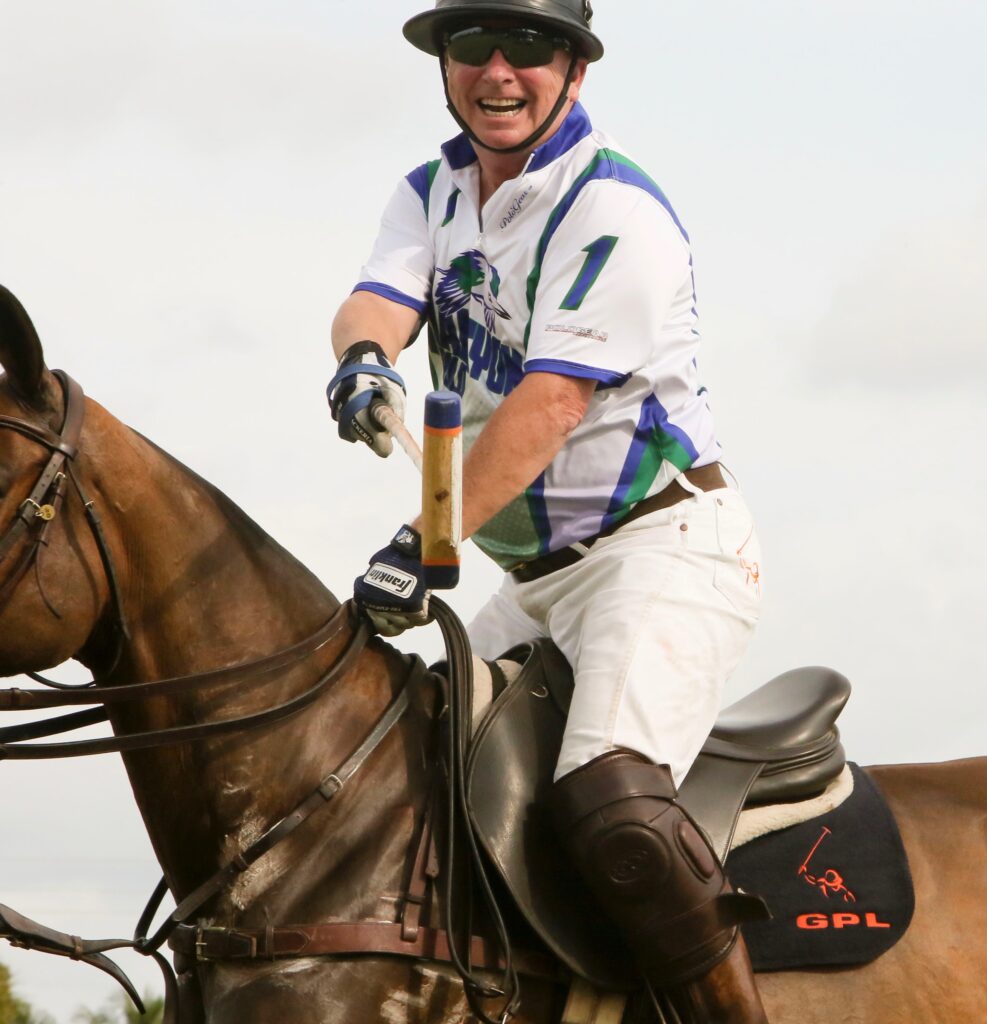 AW: When and why did you move to Wellington?
I moved to Wellington in 2016 after living in Los Angeles for 32 years. It was definitely a big change moving from the west coast to the east coast, but I decided to relocate to pursue a business opportunity and because of my passion for all things horses. As an avid horse lover, I couldn't ask for a better location than Wellington – the Winter Equestrian Capital of the World.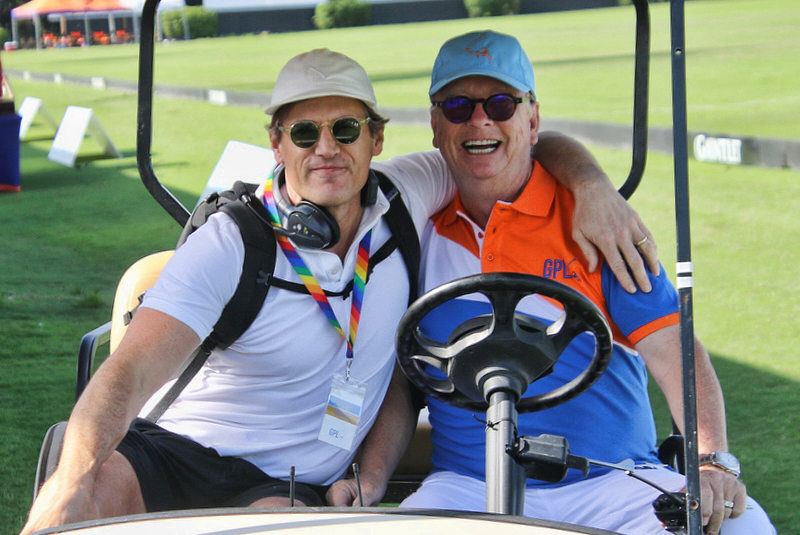 AW: How long have you been playing polo and how did you get started?
I started playing polo in 2006. Before polo, I was a competitive show jumper but wanted to try something new. I was looking for a different experience with horses, so I took a lesson at the Santa Barbara Polo School and fell in love with the sport.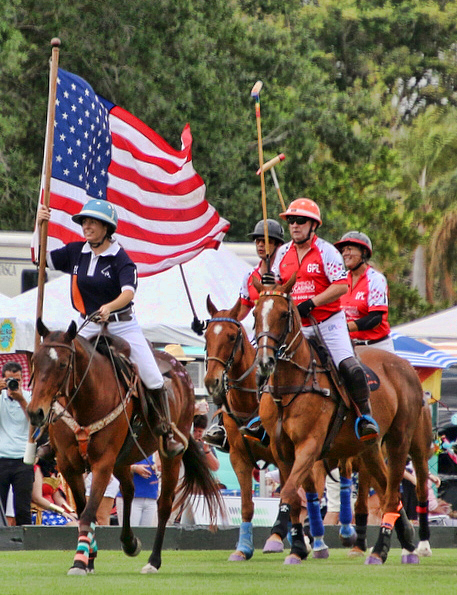 AW: Tell us what GPL is, and how and when you founded it?
The Gay Polo League is the only LGBTQ polo organization in the world. GPL is dedicated to producing high-end LGBTQ polo events and experiences. We have a lighthearted enjoyment of our sport but are serious when it comes to making a difference and giving back to the community. In addition to attendance at the events, we are proud to have such loyal sponsors like Lexus, Douglas Elliman and Baccarat, who not only support our mission, but work alongside us in efforts towards equality.
I founded The Gay Polo League (GPL) in 2006, the same year I took my first polo lesson. I knew polo was the perfect sport for the LGBTQ community as it is a team sport, elegant, traditional, and offers opportunity for travel and connectivity with new people around the world. I started the league by inviting a few friends to experience it. In turn, they invited their friends, and their friends and then it took off! Today GPL has a network of LGBTQ polo players in 15 countries and produces 3 international LGBTQ polo events annually.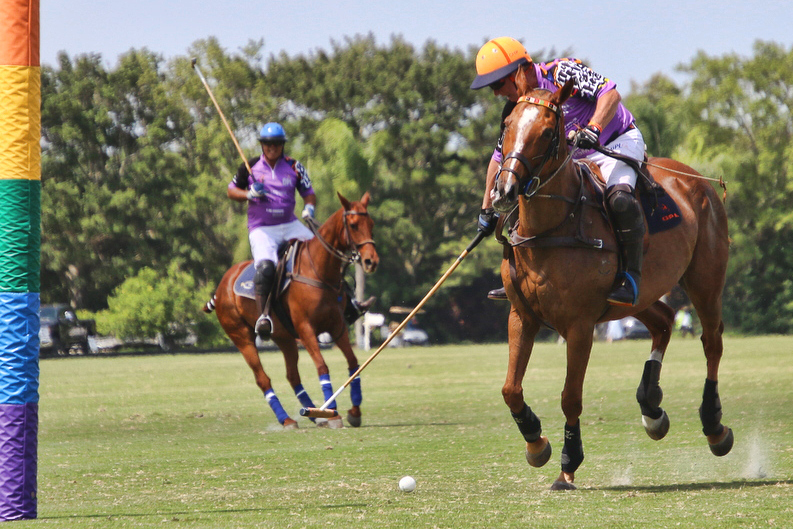 AW: What is a common response to owning a Gay Polo League?
I am often asked, "Why a gay polo league? Why not just a polo league?". People do not always see the value in it. GPL's mission is to elevate the LGBTQ athletes in sports. Historically and currently, LGBTQ athletes are seldom represented in sports and sports media. This was an important motivation in creating the Gay Polo League, as means to advance past that. The reason GPL is important is because by elevating LGBTQ athletes, it brings awareness which sparks discussion. Discussion leads to understanding and understanding is essentially the backbone of acceptance. Acceptance is the foundation of inclusion and that is our ultimate goal. To make our athletes feel accepted and included in their sport and to hopefully have this carry over into other sports.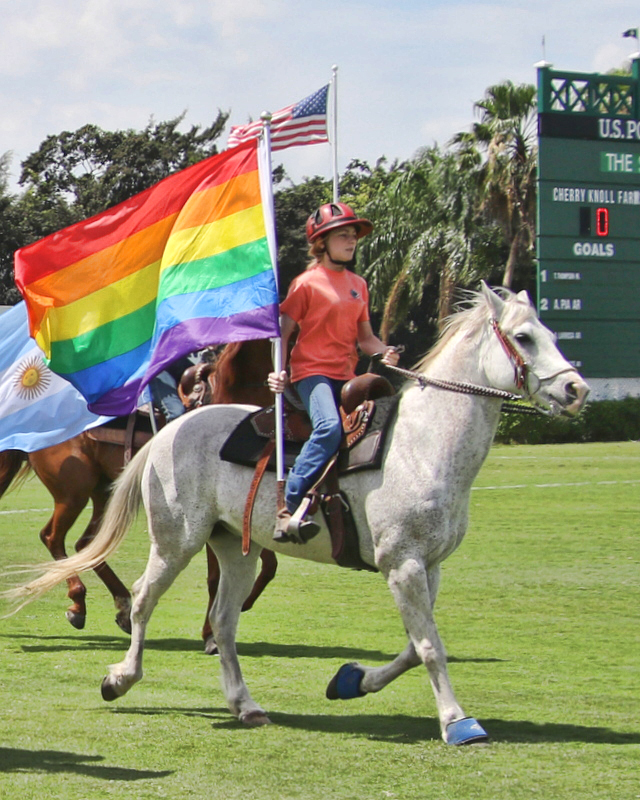 AW: So, what does GPL do in between the annual Gay Polo League Tournaments?
We produce 3 international events annually. All of our time is spent organizing, planning and promoting these events. This September, GPL will produce a tournament at the exclusive Saint Tropez Polo Club in France, which is a huge privilege for us. We also are planning our annual December trip to Argentina to watch the Argentine Open Polo tournaments followed by 5 days of playing polo in Lobos, AR.
AW: The equestrian market in Wellington is growing with the addition of new polo fields and accommodations. What do you foresee as the future of the equestrian market in Wellington?
I believe Wellington will continue to be the crown jewel in International Equestrian Sports. It is astounding how many international equestrians compete in Wellington during the season. With the steady growth that we have seen over the years, I anticipate the sport will continue to bring in and enjoy more and more corporate sponsorship, television coverage and more. I believe that Wellington will continue to benefit from the economic impact that the equestrian industry brings to the village.
AW: What do you do professionally?
Aside from GPL, I am the owner of McKenney Media, a strategic branding agency with a primary focus on equestrian sports. My expertise in sports and entertainment branding couples perfectly with my passion for all things horses.