What's the most unusual Christmas gift you've ever received? For me, it was Christmas 2019 as I eagerly unwrapped one of the gifts from my husband, Greg. Always full of surprises, I had no idea what he'd added to the gift bags surrounding our tree. Imagine my surprise when I saw that he'd chosen to give me a Freshette. For those who have no idea what that is (neither did I!) it's an environmentally sound, palm-sized, reusable, anatomically-designed funnel with a 6" retractable extension tube. Or, as I now call it, a "pee-pee cup." I was speechless.
Two years later I must say, it may have been the best gift ever. Since COVID invaded our world, Greg and I have logged well over 350 miles of hiking trails all over New York and surrounding areas. With the pee-pee cup, I never have to worry about finding a restroom, dirty outhouses, or exposing my entire bottom while trying to answer nature's call. I know it's TMI, but now I can relieve myself just like a man. What a gift, literally!
I share this story not to be tacky but to give you a few ideas for the nature lovers on your gift list. Don't worry, they're not all about bodily functions. Here are a few of my favorites.
Vasque Hiking Shoes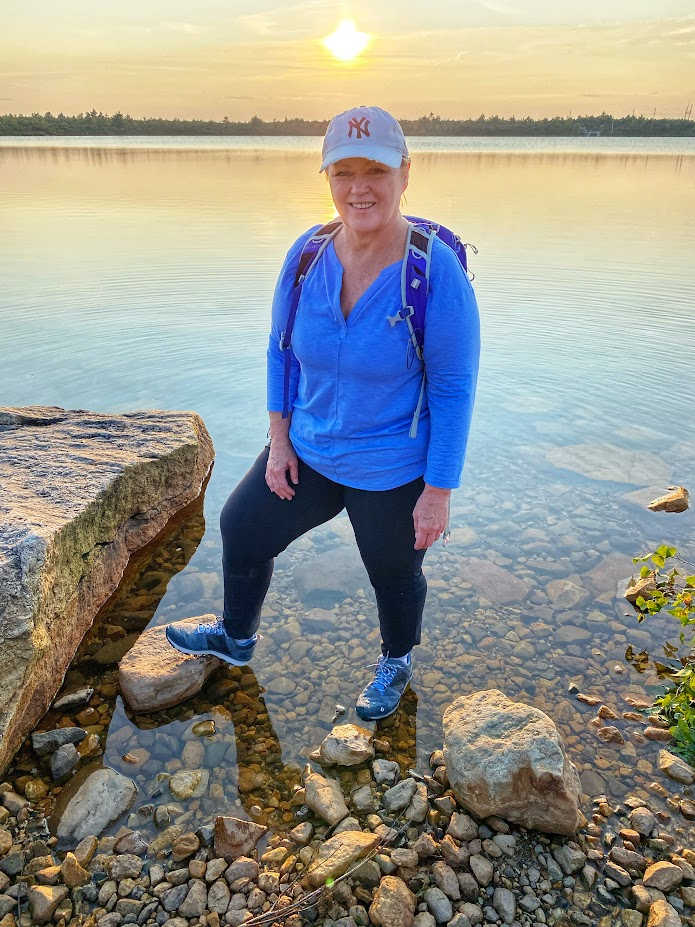 Good shoes make all the difference for hiking or walking long distances. I have hiking boots that I love but this year I tried out the Vasque Breeze LT Low GTX. Made from 50% recycled content and featuring Nature-Tex waterproof technology. This is just one of the many styles Vasque offers. I highly recommend this line – these are hands down the most comfortable, lightweight active shoes I've ever owned and I wear them on the trails, walking around New York City and pretty much everywhere.
SCOTTeVEST
Think you could use more pockets when hiking or sightseeing? The SCOTTeVEST solves that problem. Available in several styles for men and women, the motto for these storage-focused vests is "It's not rocket science, it's pocket science." I tried the featherweight eVest for women. This fascinating garment boasts a total of 16 pockets. Features include a tablet pocket, change pockets, water bottle holder, detachable key holder and a removable RFID blocking pocket. The biggest issue I had was remembering where I put everything!
Crampons by Hillsound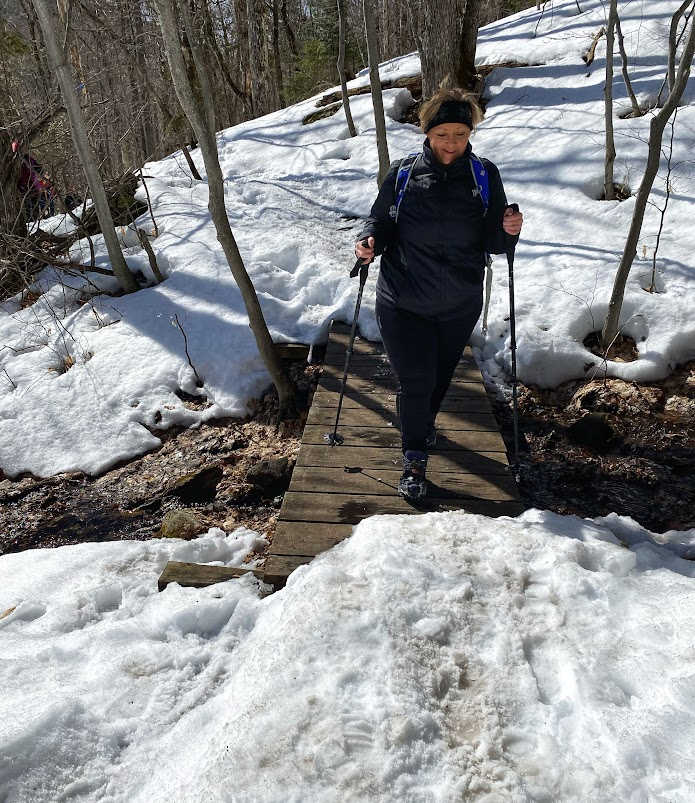 Like you, I lived in Florida for many years. When I moved to New York it took years for me to master the art of walking in snow without falling down. I never dreamed I'd one day hike through snow but now I'm a big fan. Yes, it's cold, but as they say in Norway, "there's no bad weather, only bad clothing." I was in Norway the first time I tried crampons. Unsuccessfully attempting to walk up an icy hill, my friend, Lisbeth handed me a pair of these metal contraptions with spikes and instructed me to strap them onto my boots. I walked up that ice-covered hill like a boss! It was the best thing EVER (before the pee-pee cup, of course.) Now that I've added winter hikes to my weekend activities, I have a pair of my own. If someone on your gift-giving list has the inclination to hike through the snow, they'll love you for getting them a pair, seriously.
Black Diamond Alpine FLZ Trekking Poles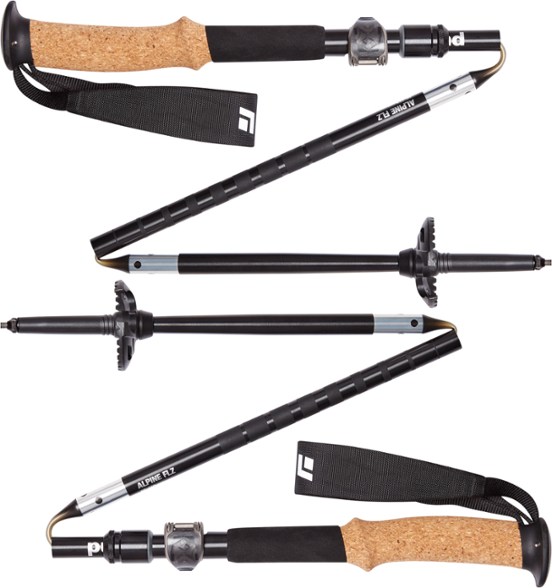 Some people love trekking poles, others don't. But I know this from experience – sometimes you need them. While I don't use mine for every hike, I love having them with me just in case I'm faced with a rock scramble or a trail with rocks that require me to step up to heights equal to my leg length – an unfortunate consequence of being vertically challenged. My Black Diamond Alpine FLZ Trekking Poles are fabulous because they're lightweight and can be folded to fit in my hiking backpack. Someday when I'm even older than I am now, I'll use these poles instead of a walking cane. It's much cooler, don't you think?
Meet the nomadiQ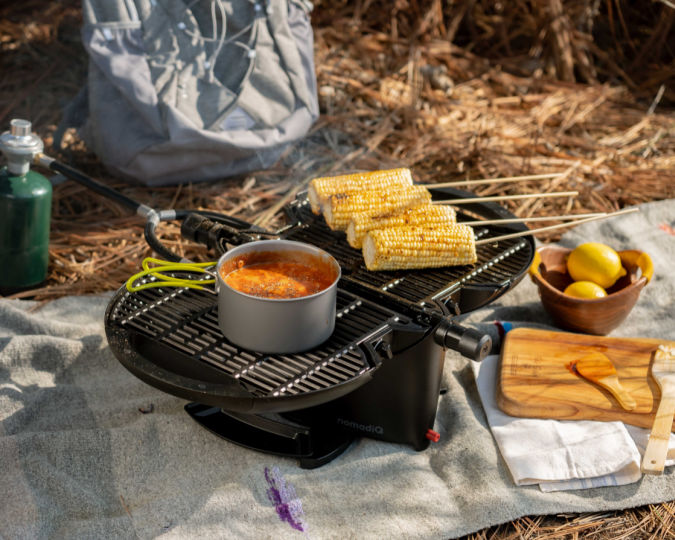 As spending time in nature continues to be a priority, camping has stepped into the spotlight too. Although I'm not a fan of sleeping on the ground, I do enjoy waking up surrounded by trees and the sounds of the great outdoors. Living in New York City, there's no place to park an RV, so I've limited my camping pursuits to glamping, tiny house camping or cabins. With camping, grilling is the only authentic way to dine, right? And, of course, grilling over the fire requires you to actually know how to build a proper fire. Realizing this is not part of my skill set, I chose to try a new approach: the nomadiQ.
This portable gas grill weighs in at an impressively light 12 pounds. Small but mighty, it offers dual temperature control with two independent grilling surfaces. It's super simple to use and even easier to transport. The folded size is only 16 inches wide, 14 inches high and 6 inches thick. Take it along to campsites, parks, the beach or RVing. We even took ours along for the ride on a Midwest road trip. I'm happy to report, my grilled campsite burgers no longer look and taste like hockey pucks.
You can find nomadiQ on Amazon or at Lowes.com.
Happy Holidays to You and Yours!