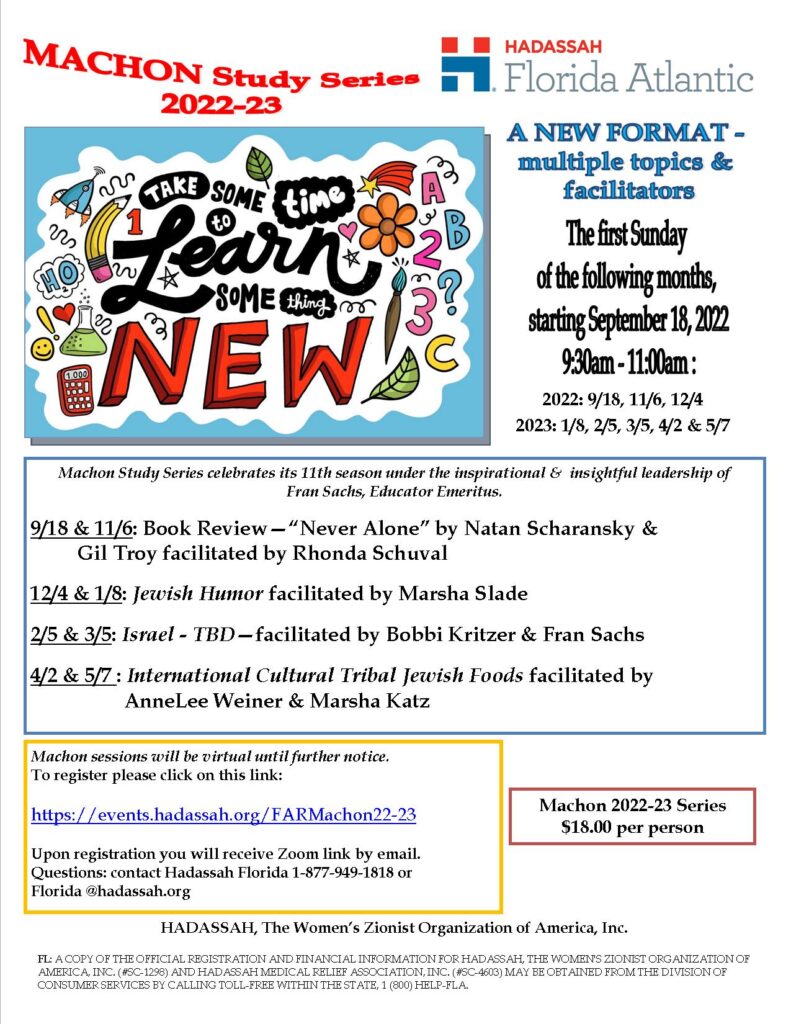 Participate in Hadassah's virtual Machon Study Series. Enjoy multiple topics with stimulating facilitators scheduled on the following dates from 9:30am – 11:00am:
September 18, November 6, December 4, January 8, February 5, March 5, April 2 and May 5.
For more details, contact Hadassah Florida 1-877-949-1818 or email florida@hadassah.org.
The cost of Series is $18.00 per person.
Please click on this link to register for the program:
https://events.hadassah.org/FARMachon22-23
You will receive an email confirmation of your registration with a Zoom link.