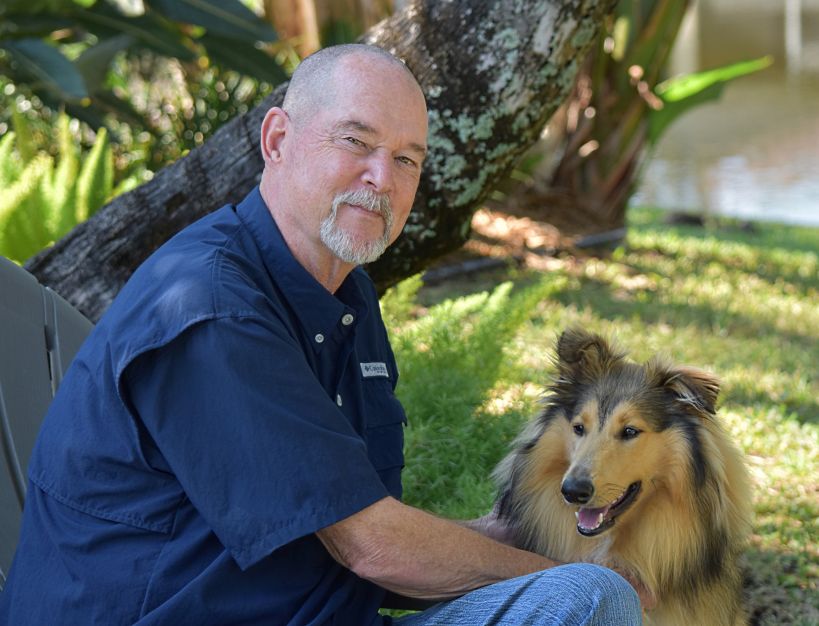 What are your top three priorities if elected?
My first priority is for safety and security in the schools. Because this is of the utmost importance, I am in favor of the highly qualified Palm Beach County Sherrif's office taking over the job of policing the public schools.
I believe the second most important priority of the PBC school board is to provide fiscal accountability to the budget.
My third priority would be to recognize that parents' input is valuable.  
2. Do you have a child attending a Palm Beach County PUBLIC school or have you in the past?
 I've had two children attend Palm Beach County public schools. Presently, my ten-year-old granddaughter and my eight-year-old grandson are in the PBC public school system. My eldest grandson graduated from Santaluces High School last May. My four-year-old grandson will begin kindergarten next year.
3. Do you think teachers deserve a pay increase? If yes, will you commit to teacher raises this year?
Yes, I do believe the teachers in our county deserve a pay increase. There are only seven states in the U.S. where teachers' salary is below $50,000. Florida is one of those states. I will definitely commit to raising the yearly salary for PBC teachers.
4. Do you think code red drills are effective?
 I believe the code red drills could be a good thing, but I've never witnessed one in our public school system, so I cannot speak to its effectiveness.
5. Do you think teachers should be armed?
 I don't think teachers should be required to carry a firearm. However, if they are comfortable doing so, they should be permitted. In the event that a teacher so desires to be armed, a six to eight month firearm instructional class should be attended. This has proven effective in the country of Israel.
6. Do you think Critical Race Theory should be taught in our schools? Why or why not?
I do not support Critical Race Theory because it separates the kids into being the oppressed or the oppressor. While I believe teaching our nation's true history is extremely important, I feel that CRT would be creating a chasm between races. Our nation has fought racism for over 100 years and it looks as though we're taking a step backwards in race relations. The public schools should teach the basics to equip children for future success.
7. Do you support Moms for Liberty?
Yes, I support the Moms for Liberty concept. The education of our children should rest fundamentally with the parents and teachers. Everyone above that should be focused on the administrative side of running the school system.
8. What do you think about Florida's Don't Say Gay law?
I support the Florida's Parental Rights in Education Law for two reasons: a) I do not think sex should be taught in elementary school. b) I do not understand the need to intrude upon the innocence of young elementary-aged children.
9. Briefly, tell us about your experience. Have you ever taught in a public school? Volunteered?
Since the age of 17, I have given of my time in a volunteer capacity to work with kids. For the past 20 years, while running my own construction business in Palm Beach County, I coached and sponsored multiple recreation and travel sports teams. My coaching experience was in a variety of sports: T-ball, soccer, baseball, football, and basketball.
10. Do you think public schools should receive more funding?
I'm not opposed to more funding for public schools, but I'd first like to know if we're using the current funding properly.