JPMorgan Chase Invests $100,000 in Housing Leadership Council 
for Affordable Housing Feasibility Study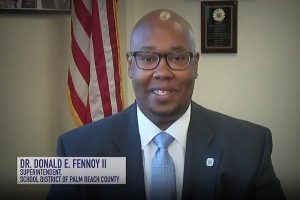 West Palm Beach, FL – Palm Beach County may soon be able to attract and retain more teachers with the help of a feasibility grant awarded to the Housing Leadership Council (HLC) of Palm Beach County, Inc. The $100,000 investment from JPMorgan Chase & Co. will help identify strategies to reduce the cost of housing for educators throughout the county, and will allow the HLC to explore opportunities that will provide Palm Beach County School District (PBCSD) employees with affordable housing options.
Educators, builders, residents and all interested parties are encouraged to participate in activities funded by the grant by attending focus groups and completing online surveys. Focus groups will be held throughout Palm Beach County on school campuses and other locations to be announced in the fourth quarter. Participants will be asked for their opinions on housing options, incentive programs, rental assistance, preferences for housing options, and school safety issues. The HLC will work in collaboration with the PBCSD, the Housing Summit Regional Steering Committee, Palm Beach County, PBCSD Police Department, local colleges and universities, and others to explore and potentially implement employer-assisted housing options.
Palm Beach is the largest county east of the Mississippi River and home to one of our nation's most diverse populations. The PBCSD is the 10th largest in the nation and educates students speaking 150 languages. With more than 190,000 students and 22,000 employees, it is the largest educational employer in the county. Gonzalo La Cava, the PBCSD Chief of Human Resources, finds the high cost of living in the community continues to be a significant barrier in recruiting new teachers and keeping existing teachers. "Teachers want to be able to own a home and start a family in the communities they work in, and, unfortunately, many of our teachers and employees are unable to do this with the rising cost of homes in Palm Beach County," said La Cava.
Superintendent Dr. Donald Fennoy has been outspoken about this issue since taking the helm in March, noting that, "A world-class education does not happen without great teachers, and great teachers stay in communities where they can afford to live."
"It is critical that teachers are part of the process so we can understand the barriers they face and work with them to develop more affordable housing options in our community," said Juan Tagle, head of Chase Middle Market Banking in Palm Beach, Florida.
The HLC is a coalition of business, civic and community leaders who strive to provide affordable housing for all income levels. Originally envisioned by the Economic Council of Palm Beach County, Inc., and other business leaders, the HLC works to sustain economic viability and address a disconnection between affordable housing and attracting new businesses to the county. The availability of high quality education and educators is imperative to attract out of state business leaders to strengthen our Palm Beach County communities. The HLC Board of Directors is comprised of community leaders from organizations such as the Economic Council of Palm Beach County, Career Source of Palm Beach County, PBCSD, West Palm Beach Housing Authority and Community Redevelopment Agencies. Elected officials, realtors, attorneys, developers and key financial leaders also serve on the HLC Board. HLC is led by Suzanne Cabrera, who has created and been awarded grants in excess of $50 million for the important community causes that she has championed. "The nexus between a fully employed, successful community and affordable housing is undeniable. We will solve this challenge," said Cabrera. For more information, please contact Suzanne Cabrera at the Housing Leadership Council at (561) 653-4107 or scabrera@hlcpbc.com.
JPMorgan Chase & Co. (NYSE: JPM) is a leading global financial services firm with assets of $2.6 trillion and operations worldwide. The Firm is a leader in investment banking, financial services for consumers and small businesses, commercial banking, financial transaction processing, and asset management. A component of the Dow Jones Industrial Average, JPMorgan Chase & Co. serves millions of customers in the United States and many of the world's most prominent corporate, institutional and government clients under its J.P. Morgan and Chase brands. Information about JPMorgan Chase & Co. is available at www.jpmorganchase.com.