Ask the Docs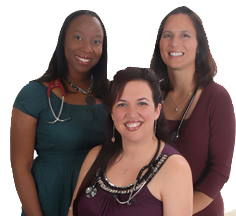 Vitamin D Deficiency
By Heather Loguidice, ARNP
Living in sunny South Florida, it is hard to believe that most of us are deficient in vitamin D. An estimated 1 billion people worldwide have vitamin D deficiency or insufficiency. More than 50% of postmenopausal women have insufficient levels of vitamin D. Children and young adults are also at a high risk for vitamin D deficiency. Recently, the American Academy of Pediatrics recommended all infants and children receive 400 IU of vitamin D daily.
Vitamin D is a fat soluble vitamin that is metabolized in the body by sun exposure and dietary intake. Vitamin D is made up of two molecules, ergocalciferol (D2) and cholecalciferol (D3). D3 is produced in the skin under the influence of sunlight, and D2 is derived from eating fish and plant sources. Dietary sources rich in vitamin D include fortified milk, fatty fish, cod liver oil, and eggs.
Vitamin D levels can be checked with a simple blood test. Levels less than 20 ng/ml are considered to be deficient. Levels 21-30 ng/ml indicate an insufficiency and levels 31 ng/ml or higher indicate sufficient vitamin D.
Why does this matter? Current research suggests a possible link between vitamin D deficiency and cancer, diabetes, and cardiovascular disease. Vitamin D levels below 20ng/ml are associated with a 30%-50% increased risk for colon, prostate and breast cancer.
Vitamin D treatment has improved glycemic control and insulin sensitivity in persons with diabetes (type 1 and type 2). Several studies have shown that vitamin D supplementation in children reduces their risk for type 1 diabetes by as much as 80%. Studies have also shown that some persons with type 2 diabetes were able to lower the dose of their diabetic medication after several months of being treated with vitamin D. Similar results have been found in persons with hypertension. Low vitamin D is also directly linked to osteoporosis. Low vitamin D reduces calcium and phosphorous levels which results in weaker bones and increased risk for fractures.
So, who should be screened for vitamin D deficiency? Current recommendations include age older than 60, poor dietary intake of vitamin D, dark skin pigmentation, pregnancy, minimal sun exposure, unexplained fatigue and muscle pain, persons with malabsorption diseases, and personal or family history of cancer, diabetes, or cardiovascular disease.
Supplementation with vitamin D3 is necessary to correct an insufficiency. Vitamin D3 is available over the counter. The average adult needs 800-1000 IU/day of vitamin D to maintain adequate levels. Vitamin D deficiency requires initial treatment with 50,000 IU of vitamin D3, available by prescription, orally once per week for 6-8 weeks, followed by 800-1000 IU daily. Vitamin D insufficiency requires 1000-2000 IU daily over a period of at least 3 months. Because vitamin D is fat soluble, it can reach toxic levels. The dose at which vitamin D becomes toxic is still unclear. However, the National Academy of Sciences has defined the safe upper limit for maintaining normal vitamin D levels as 2000 IU/day.
If you would like more information or are interested in being screened for vitamin D deficiency, please call us at Family Medical and Wellness Center (561) 721-1953.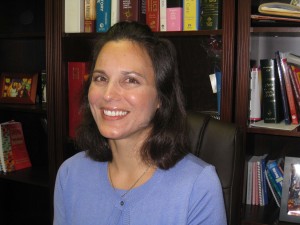 Heather Loguidice, ARNP, joined doctors Glover and Vizcaino at the end of 2009. She had worked with them before at WCFPA and is very happy to be back. When the doctors were looking for someone to help with their growing practice they thought of her first and feel very lucky to have her.
Heather completed her Advanced Registered Nurse Practitioner training at the University of Florida in 1996. She is a member of the Academy of Nurse Practitioners and Florida Nurses Association. She is certified in Family Practice. Her experience spans 14 years and she has worked in Fast-Track ER's and a few large Family Practice offices. Her interests include Women's Health and Pediatrics and she has a wide range of experience in all Family Practice related matters.
Heather is a big Gator's fan; she lives in Boynton Beach and enjoys spending her free time with her daughter.