(West Palm Beach, FL – October 28, 2022) The League of Women Voters of Palm Beach County (LWVPBC)today invited local voters to an informative lunch event next month.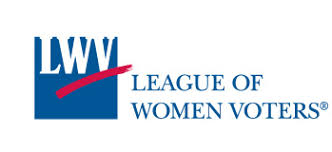 Wednesday, November 16 / 11 am to 1 pm
Hot Topic Discussion / In-Person
Strengthening Medicaid & Medicare
+ Guest Speaker: Scott Darius, Executive Director of Florida Voices for Health, who will share the latest developments around Medicaid and the campaign for Medicaid expansion, as well as recent changes to Medicare and campaigns to improve the oral health benefit. He began his career in health advocacy in 2012 when he joined Florida CHAIN helping to coordinate the statewide campaign for Medicaid expansion and pledges to stay engaged in the process until quality healthcare is truly affordable for everyone.
Where: Mel's Way Bistro, 3536 Via Poinciana in Lake Worth 33467
Lunch Fee: $35
+ Lunch begins at 11:30 am. Choice of regular or vegetarian lunch.
+ Presentation begins at noon.
+ Registrations, lunch choice, and payments must be made in advance online at https://lwvpbc.org/event/november-hot-topic-2/.
+ Walk-ins cannot be accommodated. Fee is nonrefundable.
About the League of Women Voters of Palm Beach County:
The League of Women Voters of Palm Beach County is a nonpartisan political organization of women and men of all ages and backgrounds, encouraging informed and active participation in government through education and advocacy. The League of Women Voters of the United States believes that voting is a fundamental citizen right that must be guaranteed. For more information, please visit lwvpbc.org or