Lynn University will present three of Jan McArt's New Play Readings in 2017
Tickets on sale for Keith C. and Elaine Johnson Wold Performing Arts Center performances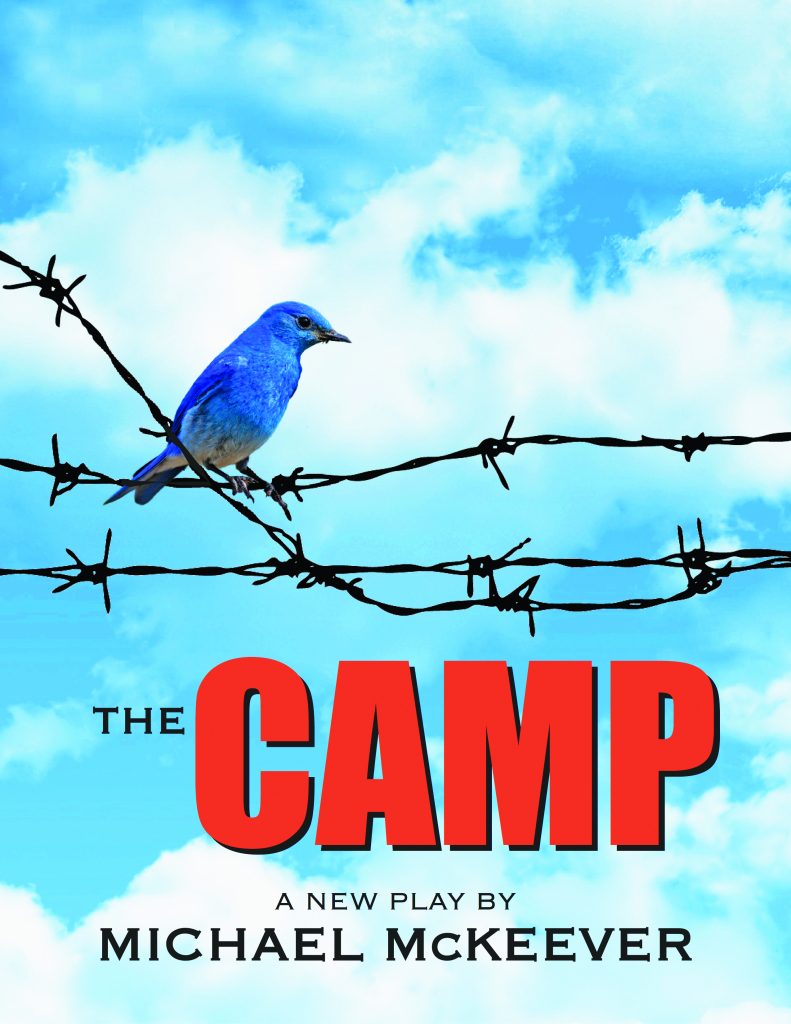 · The Long Reunion: Jan. 23
· Love and Other Unnatural Acts: Feb. 13
· The Camp: March 6
BOCA RATON, Florida, Dec. 1, 2016 Lynn University and Producer Jan McArt, director of theatre arts program development, will present three of Jan McArt's New Play Readings in 2017. Under the leadership and guidance of McArt, this program develops new plays by highly acclaimed playwrights through staged readings.
Sponsored by Beth Holland, Dr. Donald Janower, Florence Carples, Harriet and Joshua Kalin, Rhea and Morton Mandell, Joan and Art Landgren, Mary Anna Fowler and Jim Davis, and Ruth Wright, this series present three play readings January through March 2017 at the university's Keith C. and Elaine Johnson Wold Performing Arts Center.
Jan. 23
The Long Reunion
A seriocomedy by Jack Gilhooley
Directed by Peter Pileski
· Monday: 7:30 p.m.
Daisy, Billy and Jimmy have attended their high school reunions for 65 years, sharing magic moments, laughter, grievances and more than a little animosity.
Location: Keith C. and Elaine Johnson Wold Performing Arts Center
Tickets: $10
Feb. 13
Love and Other Unnatural Acts
A new play by Don Webster
Directed by Wayne Rudisill
· Monday: 7:30 p.m.
We first meet Jan and Ed Hubble early in their marriage, when Ed has just had his head turned by another woman. Five vignettes follow the couple through various stages of intimacy, all while gently growing old together.
Location: Keith C. and Elaine Johnson Wold Performing Arts Center
Tickets: $10
March 6
The Camp
A new drama by Michael McKeever
Directed by Margaret M. Ledford
· Monday: 7:30 p.m.
With the war over and the camps of Eastern Europe liberated, a Pandora's box is opened. Disgusted by the Nazis' crimes against mankind, a U.S. Army general ignites a battle of wills with a village of "good people" who claim to have known nothing of the horrors in their own backyard.
Location: Keith C. and Elaine Johnson Wold Performing Arts Center
Tickets: $10 each
How to purchase tickets
Tickets may be purchased in person at the Lynn University box office, located in the Wold at 3601 N. Military Trail, online at events.lynn.edu or by phone at +1 561-237-9000.
About Lynn University
Lynn University is an independent college based in Boca Raton, Florida, with approximately 3,000 students from 100 countries. U.S. News & World Report ranks Lynn among the top three most innovative and international schools in the region. Lynn's NCAA Division II Fighting Knights have won 23 national titles, its Conservatory of Music features a world-renowned faculty of performers, and its nationally recognized Institute for Achievement and Learning empowers students with learning differences. The school's Dialogues curriculum and award-winning iPad program help Lynn graduates gain the intellectual flexibility and global experience to fulfill their potential in an ever-changing world. For more information, visit lynn.edu.
About the Keith C. and Elaine Johnson Wold Performing Arts Center at Lynn University
The 750-seat Wold Performing Arts Center, located on Lynn's campus in the heart of Boca Raton, is easily accessible by both I-95 and the Florida Turnpike. Recently ranked by Best Value Schools, an online publication, as one of the "25 Most Amazing University Performing Arts Centers," the Wold features superb acoustics, a modern lighting system, a large, light-filled lobby, and flexible space well-suited for dramatic productions, concerts and other cultural events. With an elegant salon, outdoor sunset terrace and intimate black-box studio, this new center is home to numerous concerts and events, including professional theatrical performances by the theatre arts program's Libby Dodson's Live at Lynn Theatre Series, the Live at Lynn American Songbook Series, and Jan McArt's New Play Reading Series, as well as performances from the Lynn University Conservatory of Music and the drama department in the College of International Communication. For more information, visit lynn.edu/events.