Void of form and without sight
A Mother's Day Poem
By Ron Lee Stewart
At first void of form, and without sight
I now begin my journey into the light.
Completely unaware that the gift of life,
began with love on a cool autumn night.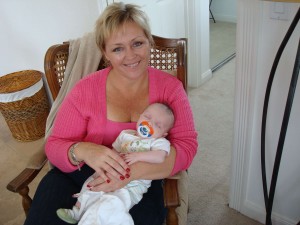 God has blessed me from that event,
so that now I may become aware and without repent.
As I emerge from my 9-month stay
I am small and fragile with no words to say.
But without help I can't survive,
I need someone who cares, to keep me alive.
But what person would be willing to watch over me,
and disregard their needs, to take care of me?
What selfless person could have such a demeanor,
to attend to my needs…while their own they ignore?
And so now I find myself in the arms of someone I love,
my innate feelings must have come from above.
I am safe and secure and without fear,
and I feel this person will always be near.
I am about to begin my journey called life.
All is open to me, maybe someday a wife.
And if it is to be that in time I will marry,
perhaps on a cool autumn night, a new life she too will carry.