My Gym Benefit for Children's Coalition
Local children's fitness center teams with non-profit to deliver toys and necessities to underprivileged youth.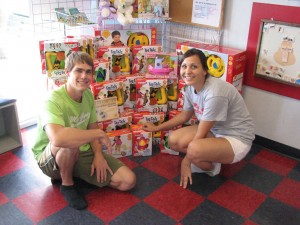 My Gym Children's Fitness Center of Royal Palm Beach will host a toy and cash donation drive and raffle to benefit the Children's Coalition, a non-profit dedicated to providing media arts and technology to at-risk youth in West Palm Beach.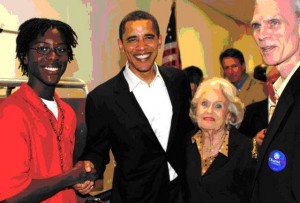 Donations are being accepted between now and Friday, May 22nd, when My Gym will host a Family Wellness Fair between 10 am and 2pm at 518 N. State Road 7.
"Hosting this drive for the Children's Coalition, who are in need of support is the least we could do," said Tom Copeland, Director of My Gym Royal Palm Beach. "My Gym is more than just a fitness facility for children-it's a place to empower them by helping to develop the skills, confidence and positive self-image they need to become healthy young adults. The Children's Coalition shares this compassion as they shape the lives of at-risk teens to become healthy, productive adults."
We asked Tom Copeland of My Gym a few questions about this terrific fundraiser and about the activities planned for May 22nd.
Who are some of the presenters planned for the Wellness Fair?
Activities will include a bounce house, Fire Trucks For Fun offering fire truck display and teddy bear stuffing activities, car seat safety checks, kids cooking class with Fun Chefs, and a Whole Foods Market tasting activity. Free to the public and anyone interested in signing up for classes with My Gym.

Are there preferred donations…when it comes to toys, clothing or cash? 
Lightly-used toys and cash. Prizes and donations from local business will also be raffled away. All donations are appreciated.
Is this the first time My Gym has done this benefit?  Will it be an annual event?
This is the first annual Spring Health Fair.
How did you get the idea to do this Wellness Fair/Benefit?
We change the lives of the children we see everyday through our classes, but it's the children we don't see that are just as important. Establishing a trusted partnership with the Children's Coalition is a great way to enhance the lives of unfortunate children, spread some awareness of the importance of health and fitness, and give the community a change to give back with us. My Gym is personally donating nearly 25 brand new Playskool toys and some free classes.
How old is the Children's Coalition? Where are they based out of? 
Founder Carlton Cartwright received 501(c) clearance in 1994 while based in West Palm Beach, FL.

How can local people get involved in this event…how can parents of My Gym students get more involved?
Although we're hosting the Health Fair and Donation Drive, it's the parents, students, and attendees who will make the difference – the cash and toys we receive will go directly to TCCI. The worldwide recession has left small businesses battered, and non-profit charitable giving has sharply declined. This is a chance to give to those who deserve giving so that, despite all adversity, we can put a smile on our face and theirs.
For more information about My Gym Royal Palm Beach's Family Wellness Fair, or to register your children for information on where and how to donate toys, clothes, or cash, please contact Tom Copeland at (561) 860-3231.