By Denise Marsh
Village Music & Café is Wellington's top hotspot for live  music  and music instruction.   In addition, good food combined with good music seems like the perfect  duet. Donna and Steve Willey, co-owners of VM, attribute a lot of their success  to  Brandee Gerber  cooking  her amazing cuisine in the café area.    Brandee has a lot on her "plate"  and yet she still manages to greet the clientele like family.  She literally pours "love" into her cooking and ensures that customers will become "regulars".    Some of my  favorites are: the chicken quesadilla and Margherita flatbread. I  don't just eat the food – I relish in it. And I think of how  Brandee has made that connection with her cooking. She truly cooks with "heart."   Let's "dig" right in to our interview.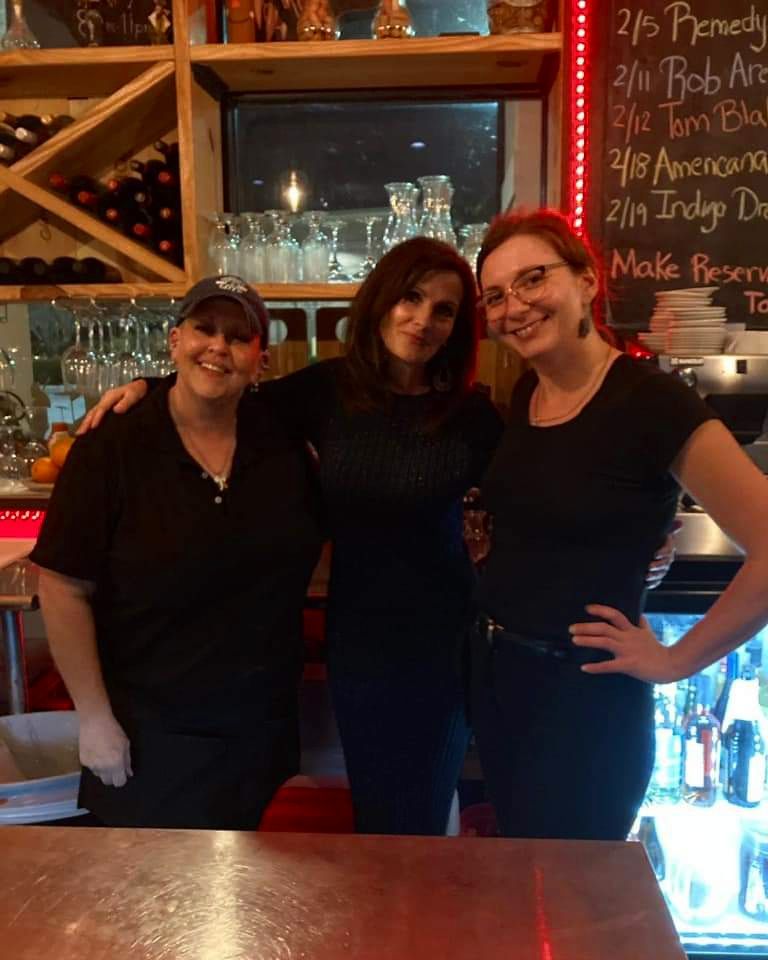 On the Menu
AW: What is your position at Village Music? How long have you been there?
BG: I'm the chef there. I have been working here for a little over two years now.
AW: When did you start showing an interest in cooking? Who taught  you?
BG: I've always had a passion for cooking. I loved to help my mom and grandmother in the kitchen. In fact, that's where I learned so much of what I know.
I decided to go to culinary school and that opened up a whole new world of art and creation of food for me.
AW: What is one positive thing about being a chef?
BG: The most gratifying aspect of what I do is cooking for people who truly love my food. That's the best part of cooking for me.
AW: What are your favorite things to cook?
BG: I love to cook Asian cuisine.  There's so many variations of it.  It's also my favorite food to eat.  Also, at Village Music I make a Charcuterie board. It has  assorted Italian meats and a variety of cheeses and an array of vegetables and fresh baked Crostini.  I love creating that and seeing reactions when Kari (our Bartender and main server) puts it down in front of them.  I guess it became my trademark at Village Music.  It's definitely time consuming, but it's so worth it!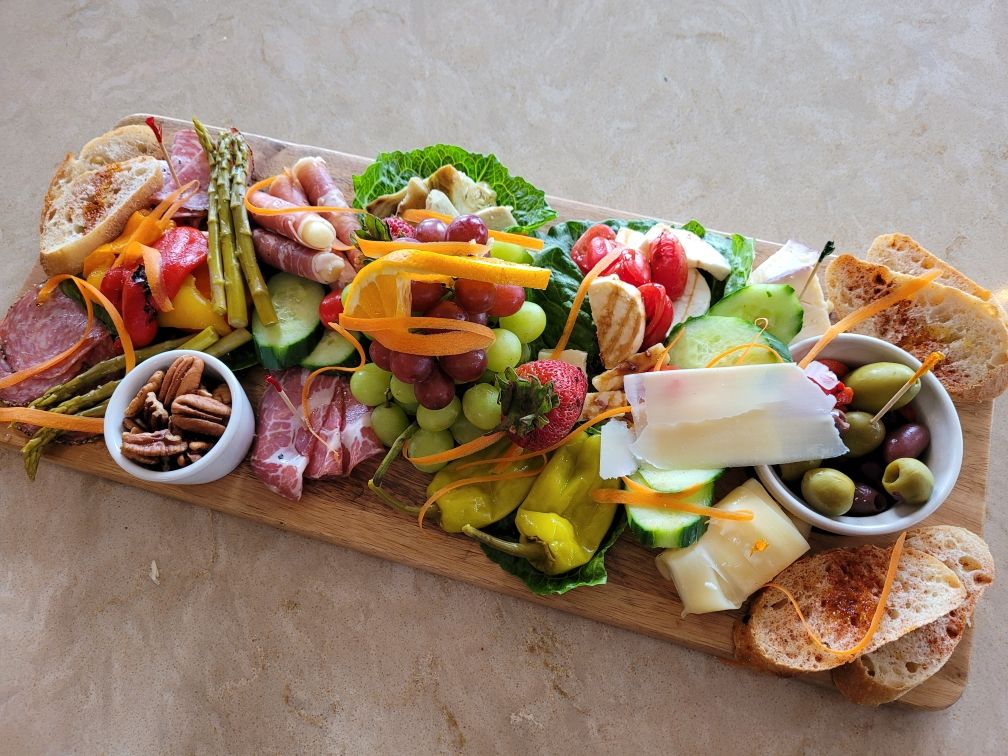 AW: Have you catered any big events?
BG: I've catered the Philadelphia Flower Show and the Book and the Cook event with some celebrity chefs, also done in Philadelphia.
AW: What are a few secrets about cooking that you are able to share?
BG: Honestly, the first secret to cooking is a love of what you do. You really have to have a passion for it to be successful.
AW: Do you cook for yourself?
BG: Sometimes I cook for myself though. Most of the time though, I don't feel like it. I do make a mean bowl of cereal though with a little help from Capt'n Crunch. (laughing)
AW: What are your future plans for cooking/ being a chef?
BG: My future plans are really just remaining where I am now at VM. I love my job.  I love the artisan style of cooking,  The people who come in to our establishment are some of the best people I've ever met.  I get to listen to the greatest local  musicians around as well.  Food and music are my two favorite things except for puppies and kittens.  I couldn't ask for a better job.  I work side by side with Kari who  bartends and serves; she's amazing and keeps me sane!  Donna and Steve are the best bosses you could ask for.  They allow me the opportunity to do what I love and show my talent.  I couldn't ask for a better team.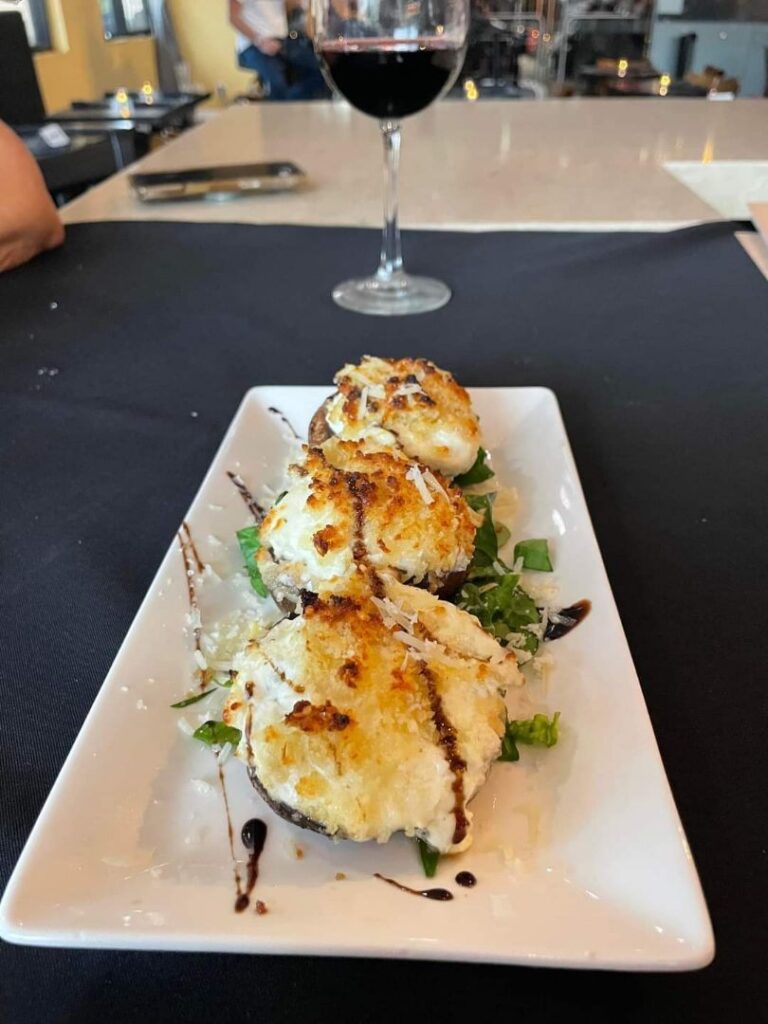 AW: Which chef or chefs have inspired you?
BG: There is definitely a handful of celebrity chefs that I admire. The chef instructors I had in culinary school taught me so much and I am grateful for that. Not to sound cliché, but my biggest inspiration is my mom and grandmom; they both taught me about family food. To me, the two go hand in hand.
AW: Do you have any other hobbies or interests?
BG: I love to do crafts. I make personalized frames, mainly as gifts, though. I also do a lot of music inspired art.
AW: What is something that people might be surprised to learn about you?
BG: I was a radio DJ in Philly. I had a radio show for a few years that I enjoyed so much. It was a great experience all around!
If you have never been to Village Music & Café in Wellington you are missing out on a wonderful experience in a friendly atmosphere!  Be sure to stop by and visit Chef Brandee at the bar where she will be cooking up a storm and making you feel most welcome.  Brandee  Gerber is a big part of the Village Music "family" and she welcomes more members.  After all, when it is all said and done, isn't life  better with music, friends, and family?  I think so!