With so many possible experiences to explore in our lives, many people—especially travelers—have bucket lists. I have to confess, I don't. But even without the purposeful strategy of a bucket list, my travels have brought forth some incredible adventures.
Hanging out with penguins in Antarctica, following the Great Migration in Tanzania, driving a reindeer sleigh in Norway and marveling at the Northern Lights in the Swedish Lapland and Alaska are among my bucket list-worthy travel tales. And I'm thankful for each of these treasured memories.
I'm also thankful for what I call hindsight bucket list experiences. These are the adventures that sometimes go awry—and I seem to attract them. The nonsense and the mishaps often make the best stories and memories. Here are a few of my classics.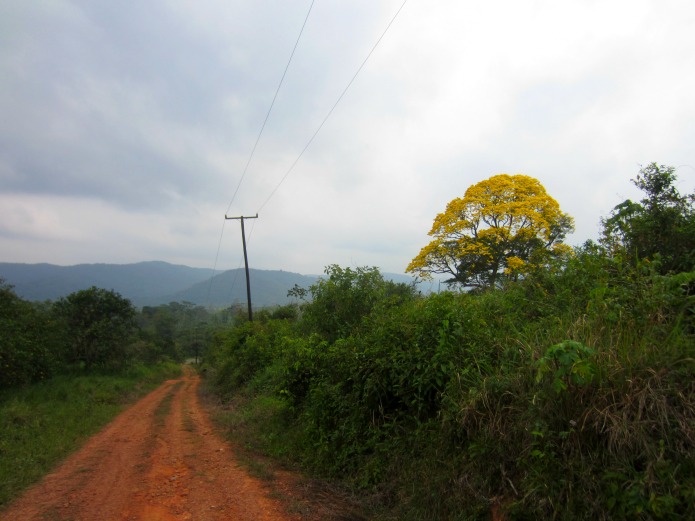 Road Tripping Through Belize
Perhaps not the most thought out plan, but my friend and travel cohort, Vanessa, and I decided to embark on a 12-day road trip through Belize. We rented a car from a local with upwards of 100,000 miles, a radio that randomly adjusted its volume and a transmission on its very last leg. It served us well for about half the trip before breathing its last breath. The replacement vehicle was no better, yet we forged ahead through the jungles…literally.
We tagged crocodiles with a conservationist group and hand-fed howler monkeys at a sanctuary dedicated to the world's noisiest primates. We also had private Garifuna drumming lessons—which we failed miserably. And then we spent the night on a jaguar preserve.
Occupying over 150 square miles in the southern Belizean jungle, the Cockscomb Basin Wildlife Sanctuary and Jaguar Preserve harbors stealthy and elusive jaguars along with wild boars, snakes and all manner of creatures. We expected this tantalizing threat of danger. We also knew the inherent risk of two women staying alone in a place where cell service is a distant memory and all other preserve visitors wisely get the hell out before nightfall. But it wasn't the animals or the stupidity that gave me the only injury from the entire trip. It was the toilet.
The less than charming compost throne was elevated to a height that required the use of a two-legged, clip-on stool to access it. At 5'7", Vanessa could maneuver without the use of the so-called stool. At 5'2", I couldn't. Climbing up and positioning myself in my best hover position, it only took a few seconds for the stool to break loose and send me sprawling face-first on the filthy floor and into a bucket filled with peat moss. I'll spare you the more graphic details of my predicament but suffice it to say, I was a bloody urine-soaked mess. Why would that be on a hindsight bucket list? I have no idea.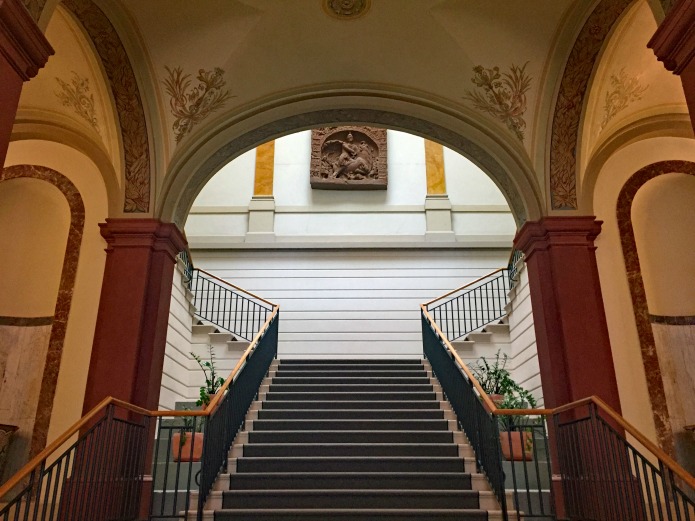 The Naked Spa Incident in Germany
Another trip with Vanessa brought a revealing adventure. We had spent a couple of weeks road-tripping along Germany's Fairytale Route. Our experiences included champagne with Sleeping Beauty, a visit to the home of the Seven Dwarfs and full immersion in the stories of the Brothers Grimm. We drove on the Autobahn at speeds approaching 130mph…well, she drove, I navigated and tried to decipher unfamiliar road signs. We sampled German beer and ate almost every type German sausage we could find. And then, we got naked.
We're all familiar with the saying, "when in Rome, do as the Romans." The same holds true for Baden-Baden. Located in the foothills of the Black Forest, Baden-Baden is known for its elegant hotels, sophisticated lifestyle, health spas, and mineral-thermal baths. And its most famous spa is Friedrichsbad – a traditionally nude spa. If we were going to experience the true Baden-Baden bathing experience, the clothes had to come off.
Friedrichsbad's Roman-Irish bathing experience is comprised of 17 stations varying from a sequence of warm and hot dry air baths, a soap and brush massage, steam baths, thermal showers, and thermal pools. We checked in at the reception desk and signed up for the works. It was here that we were informed we had arrived on co-ed day. It just keeps getting better, doesn't it?
Entering the locker room where several men and women wandered about in various stages of undress we discreetly averted our eyes. Then it was our turn. We located our lockers and began to undress. Inside the locker was the best thing I had seen all day – a large sheet which was to be used as my towel. I couldn't wrap that thing around me fast enough.
My glee at being wrapped up in the sheet vanished at the first station – a room full of showers with no curtains. The sheet took its place on a hook and sent me off on my naked way alone. Well, actually not alone, there were plenty of other naked bodies to keep me company.
I managed to make it through the afternoon and while I can't say this was the most comfortable experience in my travels, it was definitely one of the most enlightening. Artists will often say the human body is a work of art. The question is what type – a masterpiece or something abstract?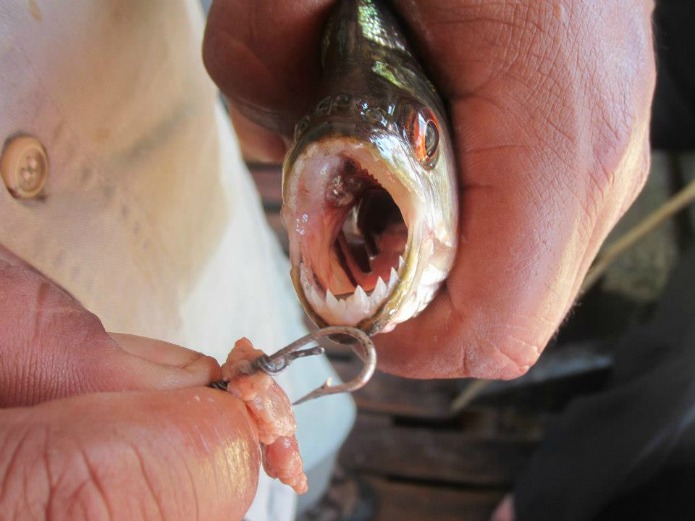 Girls Gone Wet & Wild in the Peruvian Amazon
While I loved everything about Peru including the famed Machu Picchu wonders, I must admit my favorite experiences were in the Peruvian Amazon. Traveling with four New York girlfriends, we ventured deep—and I mean deep—into the Amazon through the muddy waters of the Madre de Dios.
On our first morning, we headed out early to fish for piranhas because…why not? Our goal was to catch enough of the aggressive little creatures to eat them for lunch before they ate us. Our guide, Wilson, provided primitive fishing poles and raw meat for bait. Yes, raw meat.
You have to be quick to hook a piranha. They greedily attack the meat as soon as it hits the water. Although small in size, their notorious teeth are razor sharp. Our group's expedition was fraught with bad casting and less than graceful removal of the hooks from the spikey mouths of the fish. Yet it yielded 45 piranhas, which was more than enough for lunch.
With a successful fishing expedition behind us, we boated further down river for a swim. Someone probably should have asked if the piranha would be following us, but we really didn't want to know. At the urging of Wilson, several of us jumped into the water. It wasn't long before we started to drift as the currents shifted and it became imperative that we get back into the boat. That's when I learned there was no ladder. Once again my height betrayed me as I was unable to touch the bottom. I knew this wouldn't end well.
I tried once, twice, three times before hoisting myself up. A lovely New Zealand woman extended a helping hand which unfortunately landed inside my swimsuit bottoms. She tossed me into the boat headfirst in true bowling ball fashion as I frantically grabbed hold of someone's ankles. Unfortunately, it was Captain Freddy and my forceful grab sent him overboard. Whoops!
On the final night of our stay in the jungle, a shaman from a nearby village was called in to cleanse our spirits with a flowering bath. I'm fairly certain Captain Freddy requested this. That poor man had his work cut out for him. We sat expectantly in a semi-circle, legs crossed while he roamed around us chanting and sprinkling our heads with flowers and water stopping now and then to fortify himself with a puff on his cigarette. I'm not sure the cleansing had any real effect on our spirits, but we sure did smell a lot better doused in flowers.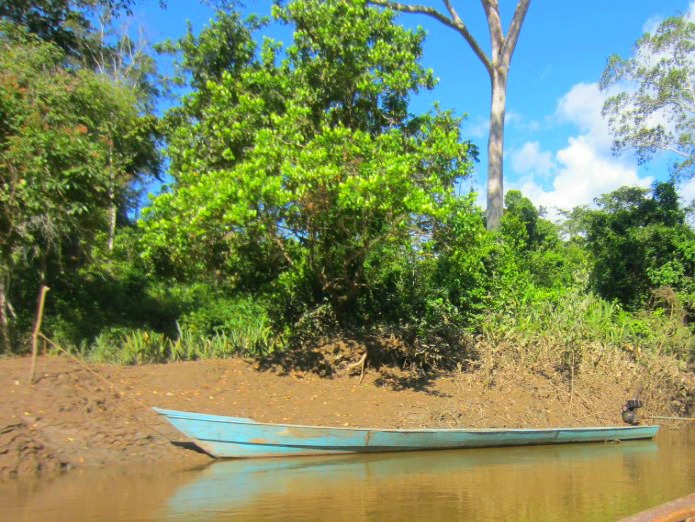 What's on Your Hindsight Bucket List?
As we approach Thanksgiving 2020, I hope you'll think back over your life adventures and consider putting some of the unconventional experiences and mishaps on your hindsight bucket list. Who knows? We could start a new trend.
Featured Image by Getty Images