I first visited Nashville about 20 years ago. Like many before me, I arrived in pursuit of a dream—but not to become a country music star. Trust me, no one wants that. I was there to complete the Country Music Marathon.
Covering 26.2 miles of the city on foot meant passing by many of the city's highlights: a full-scale replica of the Parthenon, Music Row, the honky-tonks on Lower Broadway, and hot chicken joints. In my quest to complete the marathon, I had to rush by these attractions. And the spicy hot chicken was definitely out of the question. Have you seen the outhouses set up for running routes? No thank you.
I recently returned to Nashville to slow down and experience all this saucy Southern city has to offer and to introduce my New York-born friend, Michele, to a touch of Southern hospitality. Here are some of our favorite Nashville experiences.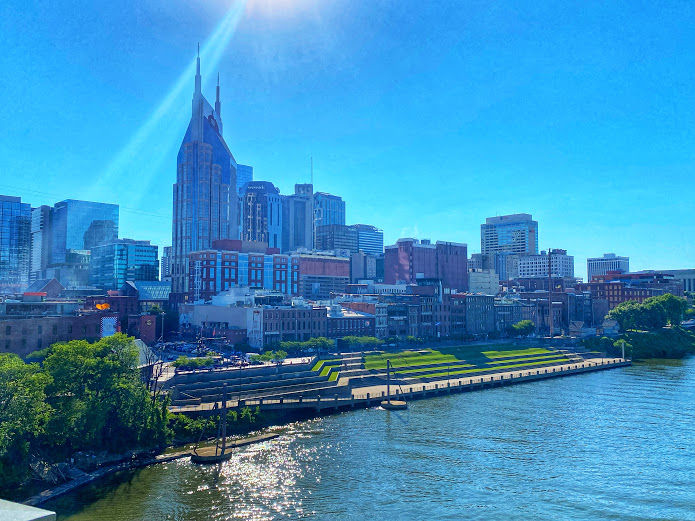 Legendary Music Row
Nashville's Music Row has served as ground zero for hopeful musicians for decades. Strolling through the Magnolia tree-lined streets symbols of music emerge everywhere. Record label offices, recording studios and radio stations dominate the neighborhood. The historic RCA Studio B where music legends like Dolly Parton and Elvis Presley recorded hits is open for tours. At the Music Row roundabout, a bronze piano player pays tribute to songwriter Owen Bradley complete with bronze sheet music for two of his well-known tunes: Crazy and Sweet Dreams. The statue is at the center of a brick circle with the names of Bradley's songs on display.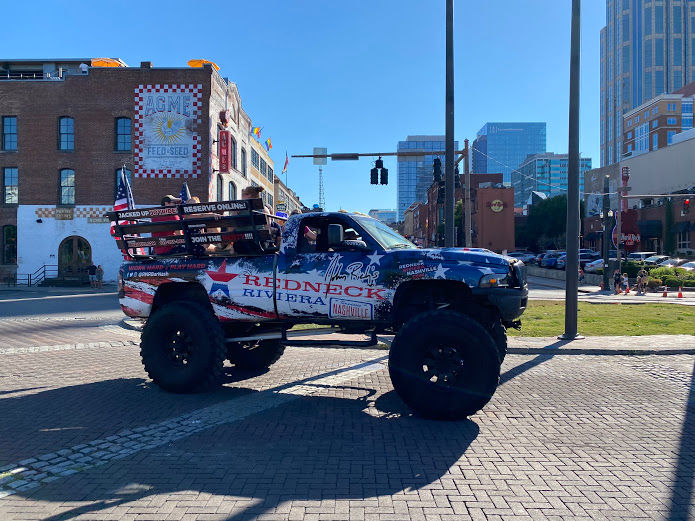 Go Joyriding
There's no question tourism is back in full force on the streets of Nashville. If you're looking for a guided tour to give you an overview of all the city has to offer, you'll be spoiled for choice. For plenty of variety, check out Joyride Nashville. Party groups climb aboard a jacked-up monster truck with Redneck Riviera noted on the side for a loud and proud celebration of the spirit of Nashville. We chose the golf cart tour around town where our guide introduced us to typically out of sight murals, stories behind the legendary Music Row and so much more. It's a fantastic way to see the city from a local's perspective.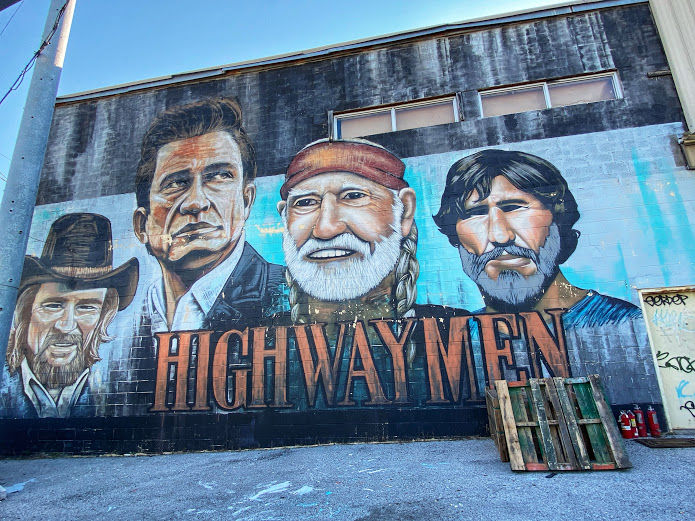 Centennial Park
While Music Row clearly focuses on Nashville's title as Music City, Centennial Park celebrates the city's other moniker, "Athens of the South." At the heart of the park's 132 acres stands a full-scale replica of the Greek Parthenon. Inside a 42-foot gold-coated statue of the Greek goddess, Athena dominates amid art exhibitions and plaster recreations of the Parthenon Marbles. The Parthenon replica was built for the 1879 Centennial Exposition, a six-month celebration of Tennessee's statehood. Outside the Parthenon, the park's exercise trail, dog park, art activity center, sand volleyball courts and Lake Watauga attract locals and visitors alike. It's an ideal spot for a picnic too.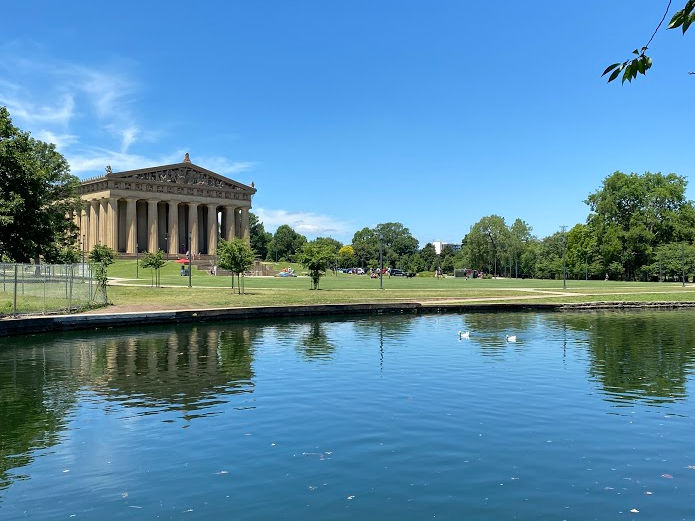 Nashville's Hot Chicken
This spicy chicken emerges from an even spicier history. In the 1930s, handsome Thornton Prince got himself into a little trouble on a Saturday night when he stepped out on his lady. To punish him for his indiscretions, she doused his Sunday fried chicken with cayenne pepper. Although it made the womanizing Prince sweat, he liked the spicy version of chicken and ultimately opened Price's Hot Chicken Shack kicking off Nashville's hot chicken craze.
I sampled this spicy chicken at Hattie B's Hot Chicken where it comes in several degrees of heat: Southern, Mild, Medium, Hot, Damn Hot and Shut the Cluck Up! Accompanied by Southern sides like red-skinned potato salad, pimento mac & cheese and Southern-style greens, the chicken isn't the only attraction. If you're going for one of the spicier styles, grab some extra napkins and be prepared to sweat.
John Seigenthalar Pedestrian Bridge
For great photos of the Nashville skyline, take a stroll across the John Seigenthalar Pedestrian Bridge (formerly known as the Shelby Street Pedestrian Bridge.) Spanning the Cumberland River, the bridge includes four scenic pedestrian overlooks which have artistic renderings of the history of life on the river etched into the metal of the railing. When the sun goes down, the bridge dramatically lights up making it a popular spot for a romantic stroll.
If you're up for more adventure, the John Seigenthalar Pedestrian Bridge connects nearly 22 miles of walking and biking trails that comprise the Metro Nashville's Greenway system. On the east side of the bridge downtown, Cumberland Park features sandboxes, spray fountains and a climbing wall to entertain kids of all ages.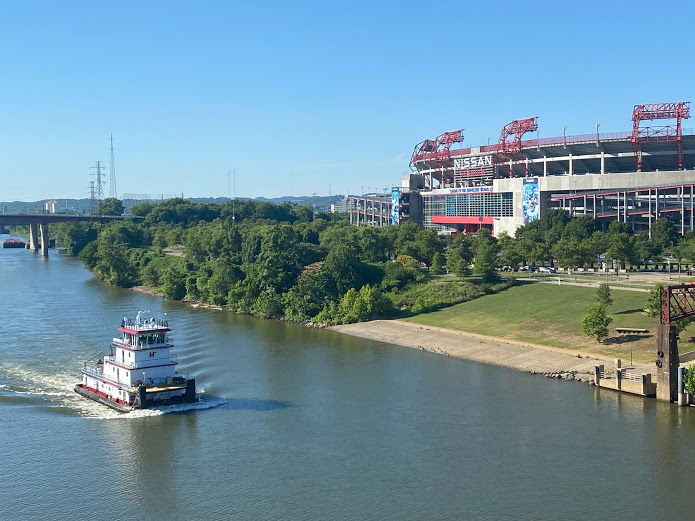 Lower Broadway Honky Tonks
No visit to Nashville would be complete without a visit to one of the many honky-tonks on Lower Broadway. Although there's plenty of country music pouring out into the street, you'll also find bluegrass, hillbilly, rockabilly and classic rock. Robert's Western World mixes things up with Brazilbilly, traditional country with a Latin flair. At Nudie's Honky Tonk, country music legends are honored in the memorabilia lining the walls. You'll find suits worn by Johnny Cash, Hank Williams and more all tailored by Nudie Cohn. And don't miss Tootsie's Orchid Lounge whose early patrons included Kris Kristofferson, Mel Tillis, Patsy Cline and Willie Nelson.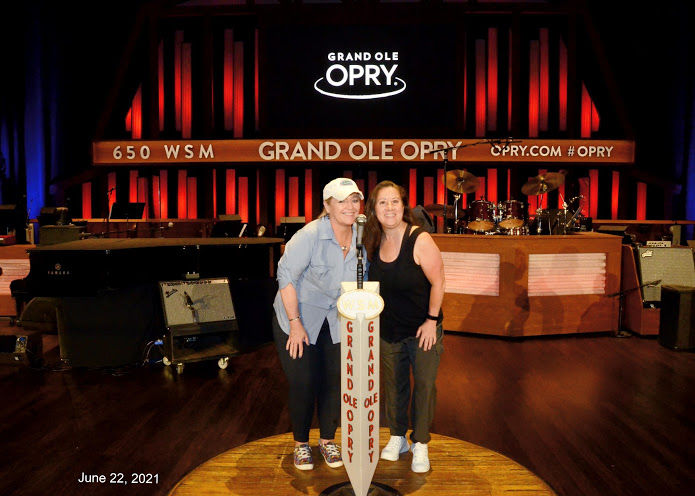 Tour the Grand Ole Opry
Although my travels took me to Nashville several times before, until my recent visit I had never gone to the Grand Ole Opry. Look, I'm a southern girl and I love me some good ole' country music. And, even if you're not from the south, I bet you've spent a Saturday night or two watching Hee Haw on TV—unless you're decades younger than me! Either way, a behind the scenes Grand Ole Opry Tour is worth the money—if for nothing more than having your photo taken on stage where so many legends stood before you.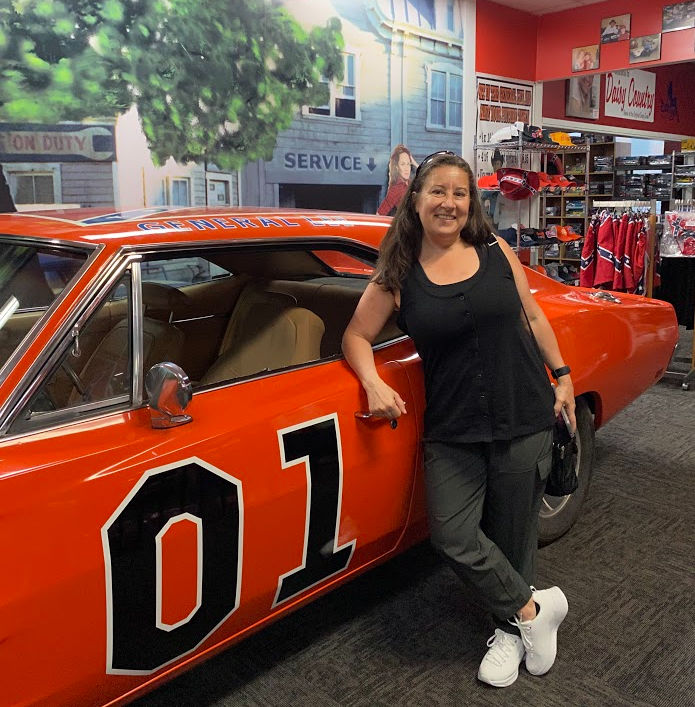 Visit Boss Hog
My New York City-born and raised husband swears he got his "southern education" watching the Dukes of Hazzard. As a southern-born woman, I obviously have issues with this, but I do recognize the ridiculous appeal of that cornball TV series. And if you're in Nashville, you have the oh-so-not exclusive opportunity to visit the Dukes of Hazzard museum housed within the aptly named Cooter's Place. So, pull on your Daisy Dukes and take a look ladies. Tacky? Yes. Far too much Confederate flag memorabilia, absolutely. But, this is Hazzard County, and Boss Hog, Roscoe P. Coltrain and my favorite, Cleetus, are all here waiting to say "Howdy." How could you resist?