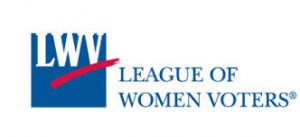 League of Women Voters of Palm Beach County
To Host Online Outreach for New Members
Saturday, September 24, 10:30 am
(West Palm Beach, FL – August 23, 2022) The League of Women Voters of Palm Beach County (LWVPBC)today invited potential new members and anyone interested in election issues and integrity to a virtual get-acquainted session.
Saturday, September 24 at 10:30 am
New Member Online Orientation
Targeted to both new LWVPBC members and those thinking about joining, this Zoom event is for anyone interested in knowing more about the League's work on such critical issues as heath care, voting rights, national popular vote, and voting rights and/or suppression.
How to Register:
Contact Darlene Kostrub at dkostrub@aol.com or by calling 561.278.4898.
About the League of Women Voters of Palm Beach County:
The League of Women Voters of Palm Beach County is a nonpartisan political organization of women and men of all ages and backgrounds, encouraging informed and active participation in government through education and advocacy. The League of Women Voters of the United States believes that voting is a fundamental citizen right that must be guaranteed. For more information, please visit www.lwvpbc.org or