New Year, New Stage
By Angela Shaw
In junior high school I was part of a student exchange program with Arizonan Navaho Native Americans. In an orientation meeting that included teachers, parents and students, we discussed the possible cultural events available to our exchange guests during their visit. In my naïve middle school manner, I asked, "What cultural things could we take them to?" Everyone laughed and, embarrassed, I immediately thought I'd asked a stupid question. The parents were actually laughing because they were painfully aware that their 1969 Southern California suburbs offered very little culture.  It took an hour-and-a-half drive to Los Angeles to find a legitimate art world.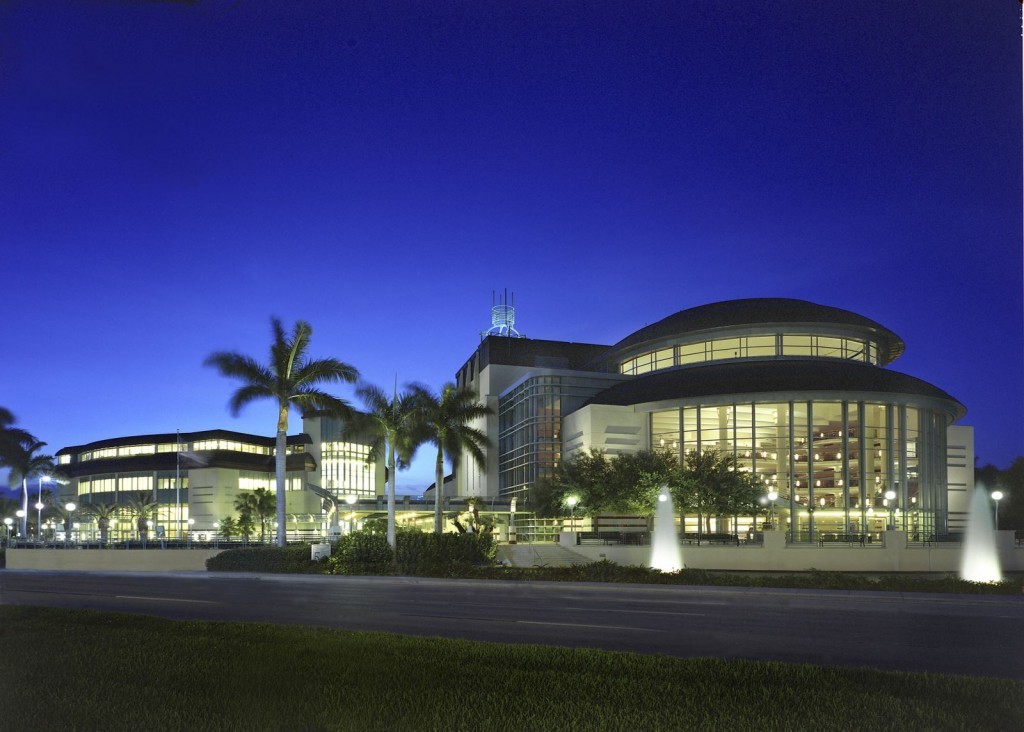 For a time, South Florida was very similar. Miami, Jacksonville and Tampa may have been the few cultural destinations found in this swamp-of-a-state. Roadsides were fraught with sideshow-esque attractions like Sunken Gardens, Dinosaur parks and gator handling demonstrations. There were the Barnum and Bailey's circus animals and acrobats in the Tampa Bay area. But times have changed and now South Florida—particularly West Palm Beach—has more venues than can be supported by the culture-seeking community. After nearly a century, thankfully, Florida's live performance standard has raised itself to include world-class acts.
From Palm Beach Gardens to Boca Raton, there are over 30 active performance platforms vying for public attention.  There's the Kravis with his main auditorium and Black Box Theater; the Norton Museum has a stage; the Four Arts has a theatre; Palm Beach Island has the old movie house. And most cities have their own municipal amphitheater. This number does not even take into account the excellent school venues like The Kings Academy, which recently garnered attendance from Disney officials with their premier student version of Newsies.
It's all too easy for us to snuggle up next to our Netflix and YouTube outlets and feel sufficiently entertained.
One regional house is pouring millions into a renovation seeking to accommodate more concert-going traffic. The Kravis Center is currently under construction to add space to their lobby, parking and common areas.
Recently, Florida's "Greatest Show on Earth" had to close its doors because it could not compete with the digital age's plethora of diversions. Let's hope that the brick and mortar stages of our societal life don't follow suit.
What does all this have to do with January 2018? What if we all resolved to support the arts this year? What if we saved our Starbucks money and put it toward something that stayed with us longer than the caffeine high of a Grande Peppermint Latte? What if we cancelled some of our online subscriptions to shallow and unedifying sites and channels?
The transforming power of art, music and drama would sure to make us better people; more balanced, socially connected and personally fulfilled. To help us start the New Year on the right foot, here are a few offerings waiting to be enjoyed:
Kravis Center:
The Simon and Garfunkel Songbook – Jan 2
Jay Leno – Jan 2
Celebrating Ella (Fitzgerald) – Jan 5
National Symphony Orchestra of Romania (Strauss, Ravel) – Jan 6
On Your Feet – Jan 8-13
Spamalot – Jan 14
Palm Beach Dramaworks:
The Spitfire Grill – Feb 12-17
Mizner Park Cultural Center-Boca Raton
Jan 4 – The Songbook of Carole King
Jan 3 – Jackie the Joke Man
Jan 6- Jeff Harner sings 1959 Broadway