Unless you've been living under a rock the past several weeks (and, honestly, a rock might be a good idea at this point) you're keenly aware of the happenings in New York City. Reeling from the onslaught of COVID-19 cases permeating this urban dynasty, the city that never sleeps has hit the snooze button. GPS traffic shows unimaginable clear roadways throughout all five boroughs. Available parking on Broadway astounds us all. Neon lights continue to blaze in Times Square creating a well-lit ghost town. And in case we forget for even a moment that we're living in the epicenter of this silent killer, the piercing sirens from ambulances quickly remind us.
Now fully recovered from my own bout with COVID, I'm getting out for a little exploration most days for exercise and sanity…wearing a mask and social distancing, of course. Along the way, I've taken photos of this mighty city in its unusual state of slumber. Here's a peek at life in New York these days.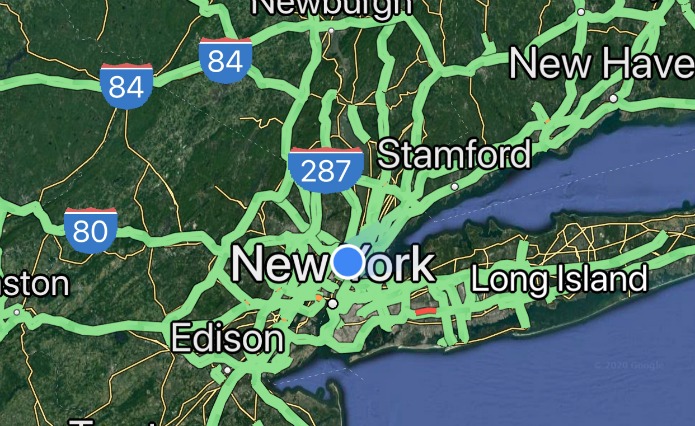 No Traffic Jams?
If there's a bright side to this nightmare, it's clean air. With far fewer people driving, the air gets a much-needed break. For those of us who have to go out now and then, a traffic indicator that's all green is a dream.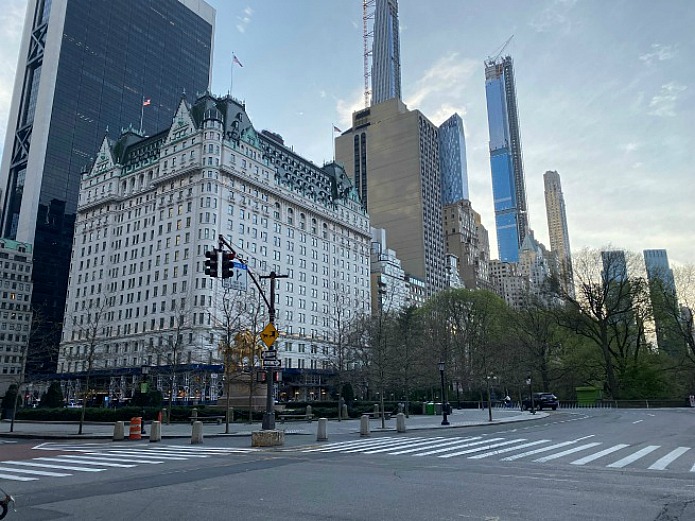 Empty Icons
Anyone who's ever walked by The Plaza across from Central Park knows this corner buzzes with activity day and night. Now, the grand dame stands silently waiting for guests to return.
Meanwhile, on the Upper West side, Carmine's Italian restaurant lures patrons with takeout signs as they hold on for survival.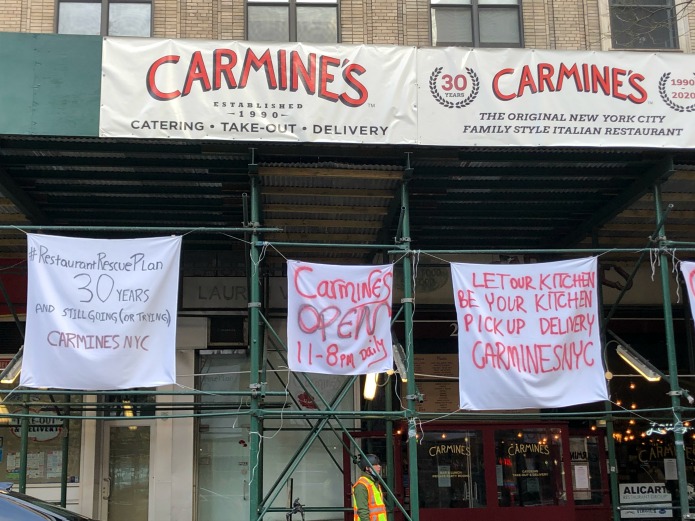 Empty Streets
From east to west, uptown to downtown and even midtown, New York City's streets no longer offer the ultimate people-watching arena.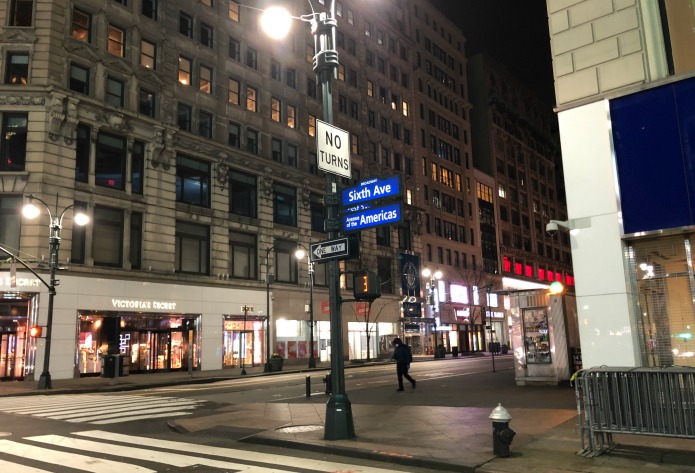 An Empty Times Square
Crowds add the ambiance to the typically manic streets in Times Square. COVID-19 drove out the madness leaving an empty yet incredibly well-lit tourist attraction.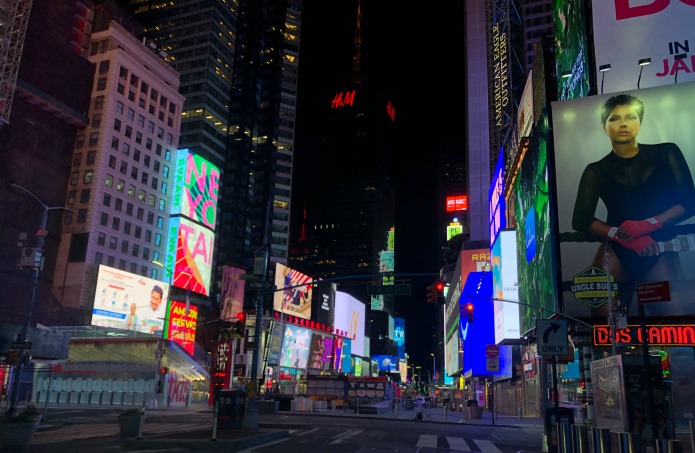 Room to Roam in Riverside Park
Joggers and walkers join Moms and Nannies with baby strollers in Riverside Park on typical sunny spring days. These days there's plenty of room to roam as New Yorkers stay home or practice social distancing.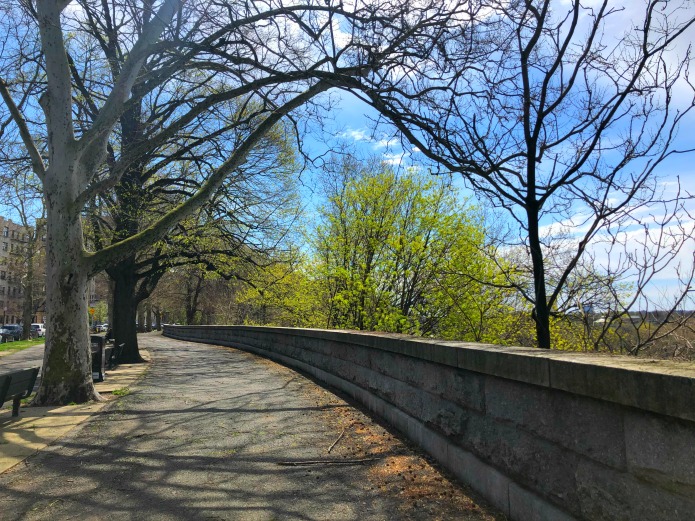 Gratitude
The 24-hour news cycle continues to report the frightening statistics, political discourse and economic woes throughout this global crisis. And while we can't fix everything, we can and do remain grateful to those who face this deadly virus daily. From healthcare workers to transit workers to grocery store clerks, these brave souls keep New York humming even through our time of sheltering at home. Every evening at 7:00 PM, New Yorkers cheer these essential workers from our apartment windows and terraces–it's the least we can do.

We'll be grateful to see all of you again when COVID-19 is behind us, but for now, stay safe!