By Jon Frangipane
About twelve years ago, I took a trip to Rome with intention of visiting relatives in Sicily and possibly stopping by to say hello to the Pope Benedict XVI at his summer home. At that time, I published the Lighthouse Point Magazine and thought interviewing the Pope would be of great interest, especially with the negative press the church had been receiving. Having a little spare time, I took a train from Rome's Termini Station that took me about 15 miles to Frascati, a little town in grape-growing country, known for their famous white wine.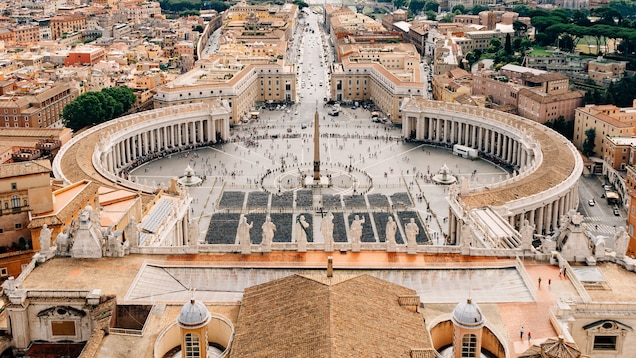 After arriving, I thought a little lunch and a sampling of Frascati wine would be a good way to start the day. I learned that it would be necessary for me to take a short bumpy bus ride to the small town of Lazio that would bring me close to the Pope's summer home, Castel Gandolfo, located just above beautiful Lake Albano. Lately, there had been a great amount of negative press regarding the lifestyles of church hierarchy, and I was anxious to see the Pope, so we could discuss the problem he was facing with Bishops and Cardinals, who were "straying from the flock" and, of course, I would have some suggestions.
After an extremely bumpy bus ride, I was dropped off quite a distance below the Pope's property, so it was a long trudging journey up a long driveway to the Castel. I had not made an appointment, so I was trying to think of some excuse for being so brazen. I'm sure God would forgive me for a small indiscretion this once.
I was hot and sweaty when I finally reached a courtyard and asked a guard, slowly in English, if he would direct me to the Pope. The guard thought I was joking because he began laughing, uncontrollably. I told him I was from a nationally known publication, and I would praise him for his kindness in my magazine. My kindness was completely ignored, as I was led off the property by three guards yelling, "stupido! stupido!"
Well, unfortunately, my suggestion to have the guilty Bishops and Cardinals turn in their robes for straight jackets never reached the Pope, so the improprieties in the church just seem to continue. That evening I drank a little more Frascati than I should have.