Not your Grandmother's Oklahoma!
By 
Lori Hope Baumel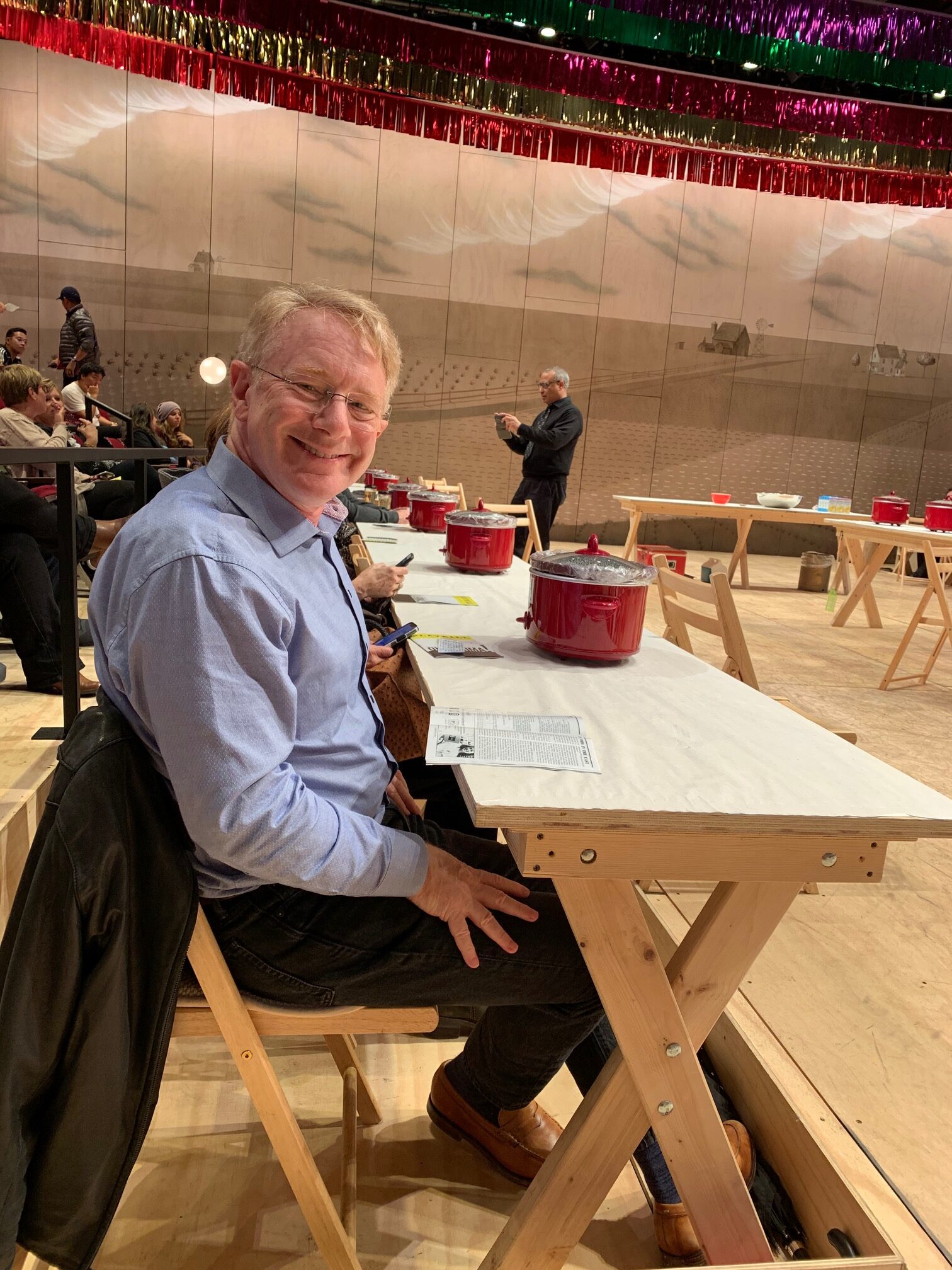 With competition from an overabundance of social content, theater producers have had to step up their game. Attending a show or play has often become an immersive experience. Some of my recent experiences in New York, the DC area and our own Kravis Center have proven to demonstrate a progressive bend in the musical theater scene. Also, the use of projection backgrounds in set design has further enhanced each performance. 
Other than revivals, rarely do you find a new Broadway musical with the orchestra playing the traditional overture upon settling into your seats. Last October, I attended a spectacular performance of Rogers and Hammerstein's Oklahoma! on Broadway. This 75-year-old iconic musical portrait of Lynn Rigg's Green Grow the Lilacs was not the same show my grandparents attended back in 1943. The orchestra was a small ensemble on stage, the set was minimal but interesting and we were served complimentary cornbread and chili during intermission. Notably, Ali Stroker, the rising Tony Award winning star played Ado Annie – a charming, comical boisterous character. The fact that the actress is, in real life, confined to a wheelchair did nothing to detract from her part. She was spectacular.
I knew Broadway was changing when I went to see the show Once, (which will be performed at the Kravis Center on November 27). Upon arrival, audience members were invited to come to the stage and buy a beer in the midst of a pub on set. One by one, musicians started entering the performance space and began to jam. Little did I know that those musicians were actually performers with significant parts in the show. When the lights began to dim, we were politely escorted off the proscenium, with drink in hand, by stagehands and led to our seats.
How often do you enter a theater and are overcome with the aroma of fresh baked pie? That's exactly what was experienced when I saw the musical Waitress on Broadway. The show has a running theme of pie related metaphors. Of course, they sold the warm pies during intermission. It was delicious.
Natasha, Pierre & The Great Comet of 1812, an "electropop opera" adaptation of a 70-page segment from Leo Tolstoy's War and Peace written by composer/lyricist Dave Malloy was an astounding success. Theater patrons were escorted to tables, treated to vodka shots and pierogis during the performance while the actors performed on the main stage as well as small stages scattered throughout the theater. While in development, off Broadway, it gave a tremendous boost to actress Phillipa Soo, who later went on to star in Hamilton. I'm hoping "Great Comet" will tour in our area one day.
Sleep No More at the McKittrick Hotel in Manhattan is another wild ride. Guests go from room to room and watch scenes based on Shakespeare's Macbeth. It's truly the definition of an immersive theater experience. I highly recommend that you Google Sleep No More, read the reviews and a description of the show. It was unlike anything I'd ever experienced. My husband saw it three times. The show is never executed the same way twice. You can actually miss certain scenes depending on what room you're in at the time. Sleep No More set the stage for a new theater experience called escape rooms. I've never been to one and cannot necessarily recommend going to an escape room…but I can say the escape room format is another type of immersive theater experience that's popular these days.
What the Constitution Means to Me is a play, currently on tour, that I'm hoping will come to town eventually. The performers debate and eventually pose a question to the audience whether or not the original US Constitution should be rewritten or modernized. The show is never performed the same way twice. I've thought about this show for months. It left a mark on me, especially upon experiencing the escalation of tensions in this country. The rule of law and exactly "what is constitutional" is a very controversial subject right now.
We're experiencing a new age in theater. It's more immersive, compelling and progressive. Whether you're in South Florida, DC, NY or any city that has touring companies on their schedule – try to take advantage of a live stage performance, especially new works. You never know where the playwright's imagination will take you.
Live… Go… Do!