Kravis Center for the Performing Arts
Spotlights Outstanding Local Teacher and Student for December 2012
Mark Fetterly, Director of Theater at Santaluces High School & Lindsay Bell, Theater Major at PBAU
(West Palm Beach, FL – November 15, 2012)  Tracy C. Butler,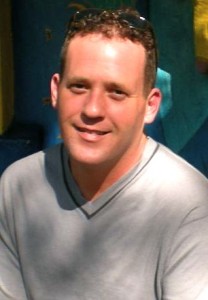 Director of Education for the Raymond F. Kravis Center for the Performing Arts, today announced the Center's Outstanding Local Teacher and Student for the month of December: Mark Andrew Fetterly, Director of Theatre at Santaluces Community High School in Lantana, and Lindsay Bell, a Musical Theatre Major at Palm Beach Atlantic University in West Palm Beach.
Mark Andrew Fetterly
Mark Fetterly has diligently prepared his students to participate in two Kravis Center education programs: the annual Alan Lebow Award for Excellence in Shakespearean Performance and ArtScholars.  This past year, his Santaluces Musical Theatre class was the focus of the Kravis Center's Broadway League National Education grant performance program in connection with the National touring production of Les Misérables. 
"The Kravis Center does so much for our community and Santaluces High School, which, as a Title One School, has one of the most diverse student bodies in Palm Beach County," said Mr. Fetterly, a resident of Lake Worth who has been teaching for 11 years. "For example, my students have had great opportunities to train with Broadway professionals at Kravis Center workshops and were even able to conceptualize and perform a musical revue on the Persson Hall stage last year. What a thrill it was for all of us."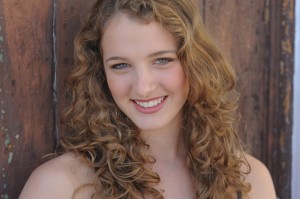 Lindsay Bell
Now in her senior year studying Musical Theatre at Palm Beach Atlantic University, Lindsay Bell is already looking forward to auditioning for professional theater and dance companies after graduation. At the Kravis Center, Ms. Bell has served as a dedicated ArtsCamp Artistic Intern and summer programming volunteer.  In addition, she has participated in a number of Kravis On Broadway Student Workshops and Master Classes. 
"These opportunities have benefited me in many ways, from being able to work with children in the area that I am studying (the arts), to observing the intricacies of running a successful theatre," said Ms. Bell, who lives in downtown West Palm Beach and is the daughter of David and Jeanne Bell. "Sharing the arts with young people helps to broaden their minds and enables them to think critically in both the arts as well as other social issues; it also helps to cultivate the audiences of the future."
 "After 20 productive years of Kravis Center arts educational programming, we are proud to spotlight the motivated teachers and dedicated students who have contributed to our success," said Ms. Butler. "Our Outstanding Teacher and Student of the month will each receive two free tickets to an upcoming performance of their choice at the Kravis Center."
"A key component of the Kravis Center's mission is to offer comprehensive education programs," she added. "This statement clearly demonstrates the Center's strong commitment to supporting and sustaining high quality, accessible and affordable educational programs for children and adults of our community." 
Note:
The Kravis Center for the Performing Arts Education Programs are Bringing the Arts to the Next Generation & the Next Generation to the Arts. These Education Programs are supported in part by the Annual Palm Beach Wine Auction.
About the Raymond F. Kravis Center for the Performing Arts:
The Raymond F. Kravis Center for the Performing Arts is a not-for-profit performing arts center whose mission is to enhance the quality of life in Palm Beach County by presenting a diverse schedule of national and international artists and companies of the highest quality; by offering comprehensive arts education programs; by providing a Palm Beach County home in which local and regional arts organizations can showcase their work; and by providing economic catalyst and community leadership in West Palm Beach, supporting efforts to increase travel and tourism to Palm Beach County. 
The Kravis Center is located at 701 Okeechobee Blvd. in West Palm Beach, FL.  For more information, please call 561-832-7469 or visit www.kravis.org.