An Interview with Candidate Tinu Peña
A Fresh Perspective, Aiming for the Florida House of Representatives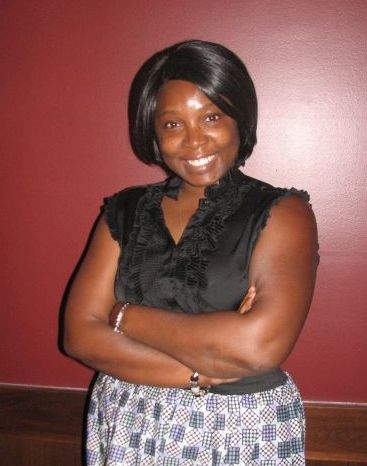 AW: What motivated you to run for FL House of Representatives?
Tinu: I was motivated to run for the FL House of Representatives seat because I saw it as an opportunity to advocate on behalf of my constituents. The climate in Tallahassee is austere at best when it comes to progressive policy making; hence, what is going on with the education system. As an educator and single mother of two children, one in college and the other in high school, I understand the value of quality education where our students gain knowledge that either prepares them to enter the workforce or continue on to higher education institutions.  It is our utmost duty to provide a mind-stimulating environment for our students and teachers to ensure we are preparing for our future. As an engineer and small business owner, I see that there is still work to be done to help businesses continue to be an economic driver for our economy to thrive and improve quality of life. As a veteran, I experienced the difficulties transitioning back into the civilian world – it is our duty to ensure that those that have served to protect our freedom are given the opportunity to reach their potentials and attain their American Dream.
AW: What are some of the factors about your background that make your perspective unique?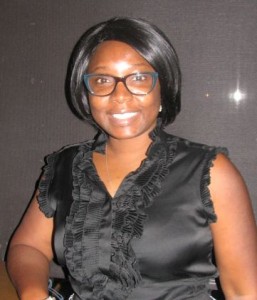 Tinu: Having an engineering and project management background allows me to take a holistic approach to decision-making. It is the very basis of addressing issues – that is, problem solving and analytics. Additionally, it is in my opinion that having the ability to work well with others and knowing when to comprise is another key factor that I bring with my background. Strong listening skills is in itself is a major attribute as well. As a first-generation American of Nigerian descent, I bring perspective that factors in different views and have an understanding of and able to ability to relate to others.  As a single mother, hard-work and perseverance are my cornerstones. It is with that sense of thankfulness and compassion that I have given of myself through my volunteer efforts to my community and community-at-large.
AW: Who are your competitors – so far?
Tinu: There is still a long road to qualifying. However, there are two Democrats, myself and Councilman Matt Willhite of Wellington and two Republicans, Laurel Benton and Stuart Mears. There will be a primary election on the 30th of August, 2016.
AW: How long have you lived in RPB?  Where did you live previous to this?
Tinu: I have lived in Royal Palm Beach for over 16 years now.  I relocated from Ft. Carson, Colorado to Palm Beach County in 1999 after completing my tour with the US Army.
AW: How did you decide to start an engineering firm?
Tinu: I have always dreamed of owning my own consulting firm. In 2007, when there was an economic down-turn, I decided to start the company to keep busy while transitioning within my field. I am a true believer that you have to create your own opportunities when there are none afforded to you.  So, it was late 2013, that I decided to go full-time with my company, after completing work on the first private-public partnership roadway improvement project in Florida.  I needed to be in an environment that allowed me to grow professionally, when it wasn't opportune, so I created my own firm. As luck would have it, I won my first contract on the first proposal I submitted – after going through the bidding process for a project.
AW: What did you learn from your experience from almost being homeless?
Tinu: Homelessness is not an affliction – there is no predisposition as to who will become homeless. Life tends to work in a mysterious way sometimes, and we need to take little things for granted.  Going from a being a college student to almost becoming homeless at the time was scary. So, I had a choice to make – stay in college and rack up student loans or join the Army.  The Army became my saving grace. I learned that it is so easy to lose everything in a blink of an eye. Having faith and hope were the two spiritual grips I held onto to keep me from drowning. So, I learned that deferring your dream by taking another path is okay; seeking out others be it people or establishments for help to get back on your feet is okay. It's learning to get up and not stay down when you fall in life. I essentially learned to live again, and the Army gave me that opportunity to achieve my American dream.
AW: What did you learn from being in the army?
Tinu: I learned a number of things while in service. As a Sergeant, communication, leadership, strategy, reconnaissance and people skills are a few of the abilities I retained from serving in the Army. Being a woman in a non-traditional military occupational specialty (MOS), I had to know how to stand up for myself while at the same time being proficient in my area of specialization. As a Tow/Dragon Missile repairer, my job was to ensure the infantry launching unit was combat ready and I did that 100% on point. I learned that a unit or firm is as strong as its weakest link and no person should be left behind. You do your job right because your buddy's life could depend on it. Teamwork and critical thinking were key attributes that I took away from this experience.
AW: Are you a Democrat or Republican candidate? What are some of your strongest issues – things you would fix first? Tinu: I am an American first – Democrat second. Education is one of my strongest issues.  Followed by infrastructure – knowing that we have to be vigilant about what the future infrastructure needs are going to be, be it environment, drinking water or transportation.  We have to take a holistic approach to human and health services from women to veterans to senior issues. Of the issues I mentioned, education and infrastructure needs would be the issues I would like to address first, once I become the Florida House Representative for District 86. AW: How many signatures do you need to get on the ballet?  How does it work?
Tinu: There are two ways to get on the ballot 1) By paying the filing fee of $1,781.82 or 2)  By Candidate Petition. The first is self-explanatory. For the petitions, the number required varies by District.  Each signature on the petition collected from the registered voter has to be verified by the Supervisor of Election, and a fee is paid per petition (per signature) that needs to be verified. For District 86, 1,030 signatures are required. Anyone interested in signing the petition can visit my website at www.voteTinuPena.com to download and sign.  They can either drop it off or mail to the campaign office – all the information is on my website.
AW: As a Mom, what are the most important things you've tried to teach your children?  (And how do you think Florida measures up to the rest of the country in terms of education?)
Tinu: As a mother, I have taught my children to work-hard, have self-respect and be accountable for their actions.  Having integrity and being principled are values I was raised with, but most importantly having compassion for others.  Being disciplined and forth-right are values I work hard to impart to my children as I expect them to be able to navigate this world fairly well. Florida's earned a C grade and ranked 28th overall on this year's Education Week Quality Counts ratings (read more). The state is evaluated in different areas, for Standards and Accountability, Florida was one of the 12 States to receive an A grade; Efforts to Improve Teacher Quality – middle of the pack; School Climate – close to the bottom of the list; Equity – inequities are still evident based "on state and local spending, Florida's school finance system has moderate inequalities related to property wealth." Lastly, on spending,– "Florida has one of the lowest per-pupil expenditures of the 50 states and the District of Columbia, ranking 47th."  I would encourage my constituents to read further about the details of the ranking for Florida.  Is there work to be done? Yes.  We just need to be able to work together to figure out the best way to steer the education system, so that all children are afforded quality education.
AW: What networks / associations have you been active in and which have been most valuable to be a member of?
Tinu: I am associated with numerous organizations professionally and volunteer with some community organizations.  At this stage, I have found the Women's Foundation of Palm Beach County to be a nurturing organization that I enjoy volunteering with.  In addition, serving on the Palm Beach County Zoning Commission and the CAC-MPO has afforded me the opportunity to see the County from a different perspective.  Lastly, being a part of Leadership Palm Beach County – Class of 2016 is a great opener to the various sectors in the county and their economic impact.
AW: Why is important for a business or individual to give back to their community?
Tinu: It is very important for a business or individual to give back to their community because doing so helps foster a sense of ownership and commitment to one's community. It has been said, if you build it, they will come. But I think that statement should go further to include – if you build it, they will come and make it a community through investing back to maintain and improve the quality of life that we all seek. So, the importance here is that you take ownership of your community when you give back.
Volunteering is the ultimate exercise in democracy. You vote in elections once a year, but when you volunteer, you vote every day about the kind of community you want to live in.
AW: What sets you apart from other candidates? Tinu: What sets me apart from the others is that my experience is indicative of many other people in the community.  I have always worked hard to attain all that I have in life, but at the same time I acknowledge others along the way. My ability to listen and understand the big picture is another attribute that I bring to the table.  I understand that being a public official means be a public servant and I embrace that concept with humility and compassion. I look forward to becoming the next Representative for the District and getting things done.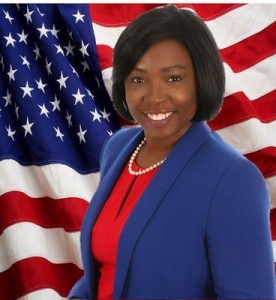 Check out Tinu Pena's website
And Facebook page
https://www.facebook.com/VotePena2016/