Dental Health Key to Good Physical Health, Experts Say
By Editor of HelpingYouCare.com, on September 24th, 2012
"Did you know that your oral health can offer clues about your overall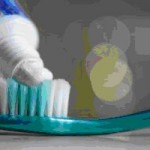 health? Or that problems in your mouth can affect the rest of your body?" So says the Mayo Clinic.
In a paper called "Oral health: A window to your overall health," the Mayo Clinic advises that all of the following physical conditions may be linked to oral and dental health:
"Endocarditis.

Gum disease and dental procedures that cut your gums may allow bacteria to enter your bloodstream. If you have a weak immune system or a damaged heart valve, this can cause infection in other parts of the body — such as an infection of the inner lining of the heart (endocarditis)."

"Cardiovascular disease.

Some research suggests that heart disease, clogged arteries and stroke may be linked to oral bacteria, possibly due to chronic inflammation from periodontitis — a severe form of gum disease."

"Pregnancy and birth.

Gum disease has been linked to premature birth and low birth weight."

"Diabetes.

Diabetes reduces the body's resistance to infection — putting the gums at risk. In addition, people who have inadequate blood sugar control may develop more-frequent and severe infections of the gums and the bone that holds teeth in place, and they may lose more teeth than do people who have good blood sugar control."

"HIV/AIDS.

Oral problems, such as painful mucosal lesions, are common in people who have HIV/AIDS."

"Osteoporosis.

Osteoporosis — which causes bones to become weak and brittle — may be associated with periodontal bone loss and tooth loss."

"Alzheimer's disease.

Tooth loss before age 35 may be a risk factor for Alzheimer's disease."

"Other conditions.

Other conditions that may be linked to oral health include Sjogren's syndrome — an immune system disorder — and eating disorders."
"Keeping your mouth clean and healthy is an important part of having a healthy body," the American College of Nurse-Midwives advises in their paper on "Oral Health: Keeping Your Mouth Clean and Healthy."
"Over time, your teeth build up plaque and bacteria that cause irritation to the gums. These plaques can cause infection in your gums and the bones that support your teeth. This is called periodontal disease."
"Having periodontal disease can cause other problems in your body. You have a greater chance of having a stroke, heart problems, or a heart attack if you have periodontal disease. You are more likely to have trouble controlling your blood sugar if you have diabetes and periodontal disease."
Proper Dental and Oral Care
Further information on proper dental and oral care is provided by the following sources, among others:
Here in simple language are some tips on How to Keep Your Mouth Clean and Healthy, provided by the American College of Nurse-Midwives:
"How do I keep my mouth clean and healthy?
"Brush your teeth at least twice a day. Use toothpaste with fluoride.

Brush with a soft -bristle toothbrush so your gums are less irritated.

Change your toothbrush every 3 months.

Floss at least once a day. This keeps plaque and bacteria from building up on your teeth.

Use warm salt-water rinses if your gums hurt. Mix 1 cup of water and 1 teaspoon of salt. Swish the liquid in your mouth for 1 or 2 minutes, then spit it out.

Chew gum containing xylitol 3 or 4 times a day to kill the bacteria in your mouth.

Have your teeth cleaned and checked by a dental health professional at least once a year. This gets rid of the plaque and bacteria that can build up on your teeth and cause disease.

See a dental care provider as soon as possible if you have any of the signs that you might have a problem with your mouth.

Stop smoking and drink little or no alcohol. Both of these habits increase the chance that you will have disease of your mouth and increase your chance of having other major health problems.

Eat healthy foods.

Avoid drinking sodas and eating too many sweets.

Exercise at least 5 times a week for 30 minutes. Keep your weight healthy."
Related Information
For information on a healthy diet, exercise and other lifestyle factors that promote wellness and prevent diseases, see the HelpingYouCare® resource pages on Wellness/ Healthy Living for Seniors & Caregivers, including:
Thank you to the Editor of HelpingYouCare.com for this article this month. The "Docs" (Dr. V, Dr. G and Heather L. of Family Medical and Wellness Center) will be back next month with their "Ask the Docs" tips!  For a little more information about kids' dental care, see this month's "AW Spotlight" story about Dr. Haik, "The Kids Teeth Doctor" in Wellington, FL.