With the busy summer season behind us, now's a good time to consider an autumn road trip. From taking in vistas of golden, red and orange foliage in the east to exploring the Native American history and rugged landscapes of the west, the options are plentiful. As always there are plenty of new discoveries to unearth along the way. Here are a few ideas to get your road-tripping planning underway.
Blue Ridge Parkway Road Trip: North Carolina to Virginia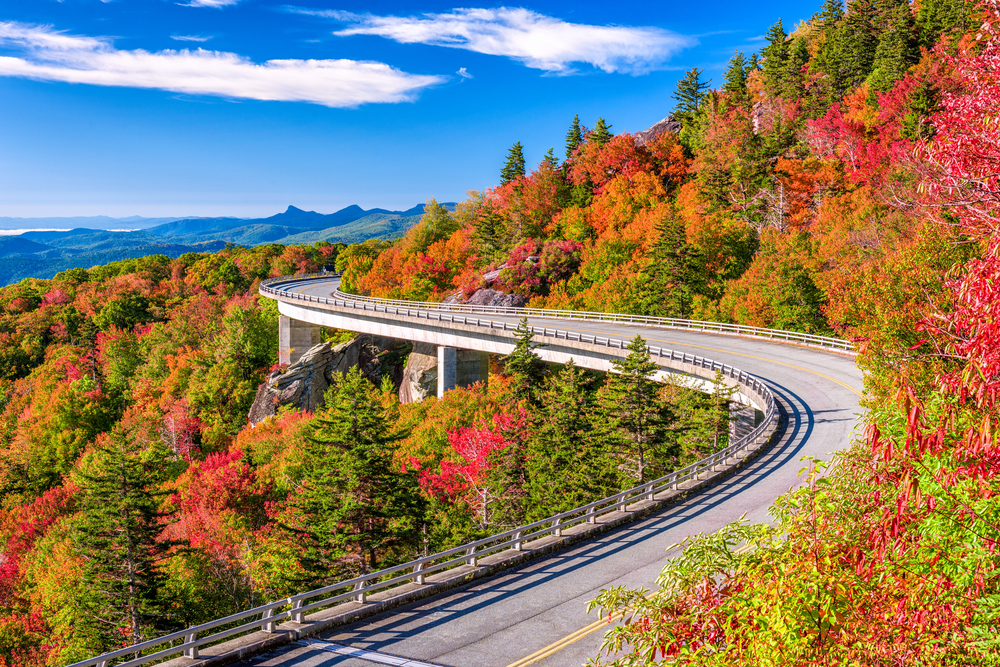 Winding 469 miles from the Great Smoky Mountains National Park in North Carolina to Virginia's Shenandoah National Park, the Blue Ridge Parkway stands out among American road trips. The history of the land is revealed in its split rail fences, weathered structures and old farmsteads. Overlooks offer magical views of majestic mountains and deep ravines.
Located at Milepost 316, Linville Falls is a lovely spot for a hike and a picnic. The Linville River cascades from its headwaters on the slopes of Grandfather Mountain nearly 2,000 feet into a spectacular rugged gorge and the mountain's Mile High Swinging Bridge offers an exhilarating—if somewhat terrifying—walk across the sky. Plan to end your driving day close to sunset and you will be treated to a multichromatic sky hovering above the peaks.
Bed down in luxury at Primland—an eco-conscious resort in the heart of Virginia's Blue Ridge Mountains. Southern comfort meets refinement with 51 rustically elegant suites, cottages and storybook tree houses. Be sure to work in some stargazing before bedtime at the resort's Observatory Dome where a powerful telescope will unveil millions of stars easily viewed from the prime mountaintop setting.

Coastal Maine: From Cape Neddick to Acadia National Park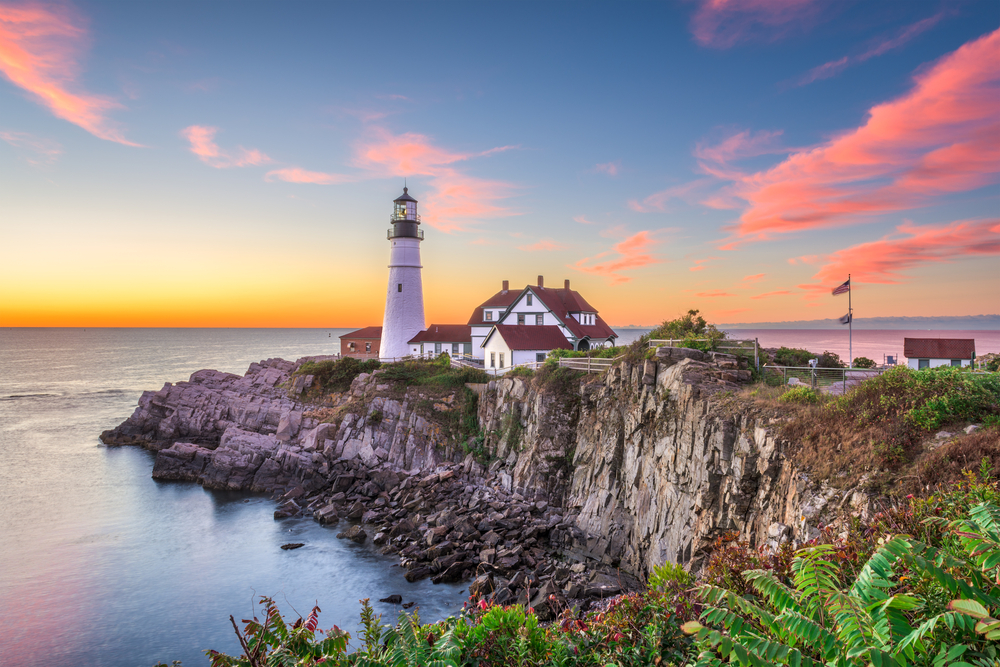 Kick off your coastal drive with an overnight stay at the Cliff House in Cape Neddick. Perched atop Bald Head Cliff overlooking the ocean and stretching across 70 acres, the Cliff House has welcomed travelers since 1872. Newly re-designed guest rooms, suites and a classic New England Cottage entice escape-seeking travelers.
Meander up the coast along U.S.1 taking in the views of iconic lighthouses, fishing villages, bays dotted with sailboats, offshore islands and rock-strewn beaches. Along the way feast on lobster (what else?), meaty oysters, yummy New England Clam Chowder and sweet blueberries.
In Portland's historic Old Port district boutiques filled with distinctive gifts, clothing and souvenirs dot the cobbled streets. Be sure to drive out to the Portland Head Light. Built in 1791, the country's oldest lighthouse is also the most photographed.
Home to the famed Farnsworth Art Museum, housing 15,000 works of art including many by the Wyeth family, Rockland makes an ideal mid-coast stop. Nearby, Camden attracts numerous windjammers often anchored in the harbor providing postcard-perfect photo ops.
At the northern end of the coast, the glacier-scoured granite peaks, woodlands and rocky beaches of Acadia National Park offer ample opportunities for adventure. Keep an eye out for the locals: moose, bear, whales and seabirds.

Utah: Meandering through Five National Parks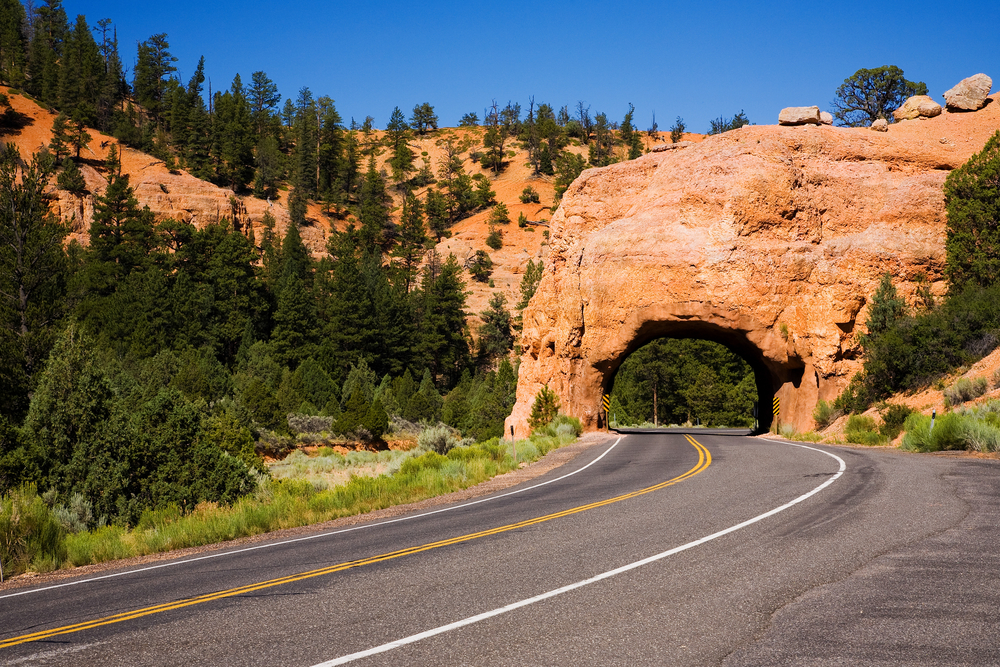 With five national parks scattered across the state, a road trip through Utah yields unsurpassed scenic views. Located in the state's southwest corner, Zion National Park's road leads through tunnels carved into the mountains and around the rim of dramatic plunging canyons. Stretch your legs in Bryce Canyon National Park with a hike through its trademark orange-hued hoodoos. Continue your explorations in Utah's south-central desert at Capitol Reef National Park. Known for its white sandstone domes, the park also surrounds a geological wrinkle in the earth.
Scenic Byway 12 uncovers more magnificent landscapes as you make your way to Arches National Park. Here you'll find delicate archways joined by fields of spires, pinnacles, domes and gravity-defying balanced rocks await. Nearby, Canyonlands National Park boasts 527 square miles of colorful landscape carved by the Colorado River. Drive the 34-mile loop drive through Island in the Sky for a sampling of the park's wonders.
Overnight in Moab at the Sorrel River Ranch—an exclusive 240-acre riverside oasis. Rustic-chic accommodations range from studios to a private Ranch House Estate. With farm-to-table dining, horseback riding and revitalizing spa treatments on hand, Sorrel River Ranch offers an ideal road trip break.
New Mexico Scenic Byways: Santa Fe to Taos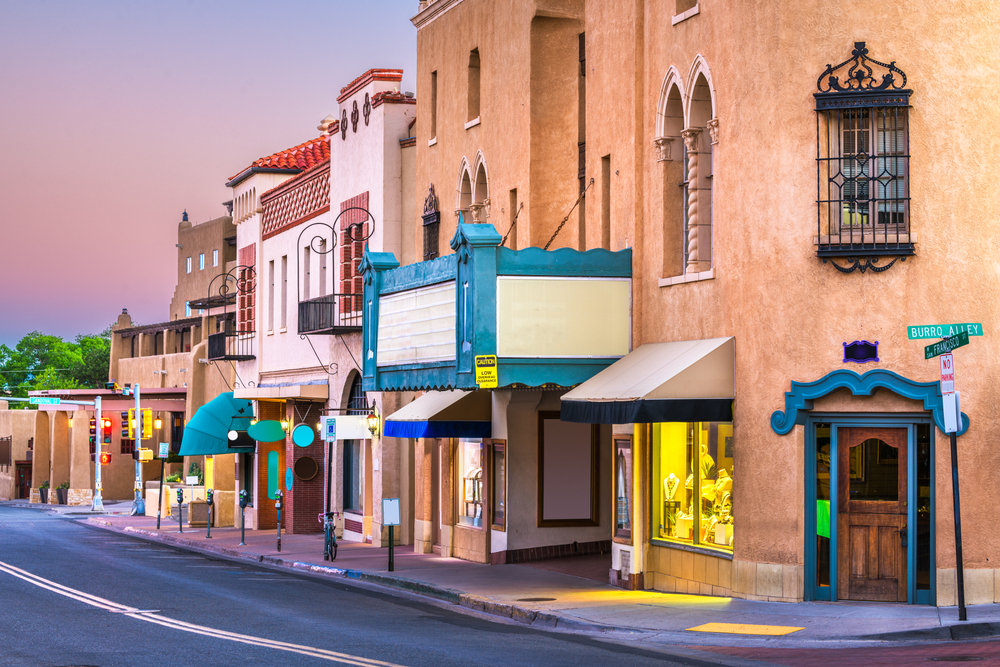 Centered around a historic plaza and dotted with adobe dwellings, the eclectic town of Santa Fe attracts artists, foodies and anyone seeking an enriched relaxing escape from the ordinary. The home of American artist, Georgia O'Keeffe, in her final years of life, a namesake museum houses many of her extraordinary works. Nearby, the historic 19th-century Loretto Chapel's legendary staircase continues to mystify the masses who visit.
An ideal place to begin and end your northern New Mexico explorations, The Inn and Spa at Loretto effortlessly blends old-world charm with luxe splendor. Situated in the spectacular Sangre de Cristo Mountains at the end of the historic Old Santa Fe Trail, the inn boasts 136 guest rooms decorated in an elegant New Mexico style that's based on the traditional patterns, textures, and colors of the region's Pueblo Indians.