September, 2012 – Flooding Over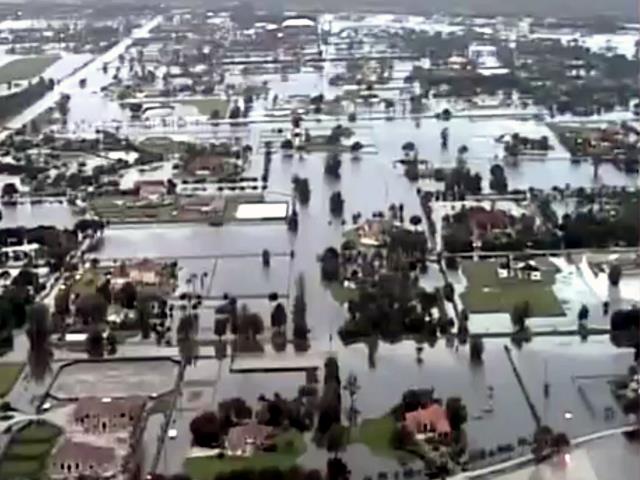 What a strange start to our fall and to the new school year, thanks to Tropical Storm Isaac! You never know how to size up a storm, large or small, when you're living in South Florida. Although Isaac was mild in terms of the wind, the torrential rain water that it dumped on Wellington and beyond was unbelievable. My heart goes out to those who experienced serious damage from the flooding, especially some friends in the Loxahatchee/Acreage area. Meanwhile our kids experienced two days off, right after school started.
Those who ventured out that memorable Monday and Tuesday after the storm were heading into unsafe driving conditions, with up to three feet of water. And those who stayed in were safe, but stir-crazy. I hope that you and your family stayed safe!
THANKS to our writers and our lead photographer Carol Porter for all of the new material this month. Check out our September offerings at !
I thoroughly enjoyed reading our "" article about the "First Day of School." And I'm happy to hear that a Senior in high school still actually likes school, since I'm wonder if my kids' enthusiasm for school will change over the years. Right now as they enter kindergarten and second grade, they are still thrilled with it and disappointed when we have a day of no school.
September is also a somber month and a time to remember the terrifying day of 9/11. Every year we re-publish a beautiful letter that Wendell Abern wrote "." And if everyone would just read this letter, I'm thinking we could avoid another 9/11 and live in peace.
Thanks to our restaurant reviewer "Saucy Sarah" who checked out the Backyard Bar in West Palm Beach this month. See her review "," and you'll see why you might want to come for the drink, but not the bite. I've had a few of our readers comment that they appreciate her balanced, thoughtful reviews in "Florida Foodie," so keep up the good work, Sarah!
Speaking of food, did you parents know that you can find great savings by checking out our "?" Yep, local mom, coupon saver and advertising sales rep for AroundWellington.com Shawn Thompson gives us the listing of the local restaurants "Around Wellington" where kids can eat FREE!
My daughter is now providing her kid-friendly recipes in "." THANKS so much to Sofia Sanchez for getting the ball rolling with this recipe column. This month check out a fun and easy way to make fruit smoothies. Other local kids are invited to send in their recipes and photos too.
Now that we've given you three good food-related articles, you might want to know how to flatten your stomach. Doesn't everyone want to do that? Check out some excellent advice (that I've never heard before) from local fitness expert Cheryl Alker with "Olympic Abs Anyone?" in "" this month.
I thoroughly enjoyed interviewing Francesca Friedman of Joey's Outback Adventures in Wellington for our "AW Spotlight" article. I also enjoyed meeting her husband Michael and their adorable 4-year-old son Joey, who the place is named after. This is perhaps the biggest indoor play place around with 14,000 square feet of jumps, slides, basketball, arcade games, flat-screen TVs, WiFi, a café and more! They also feature great birthday parties with home-made food – now that's refreshing – and a lot of special events each month. Check out the article and the related videos (still to come).
Visit our "" page for our current contest! THANKS to for providing the monthly prize of a one-hour gift certificate! THANKS to all of you who enter our contests each month.
For the full menu of our stories, photos and videos, just visit our home page – !
Best Regards and Happy September to you all!
Krista Martinelli
Editor
(561) 965-6617
Around Wellington® Magazine
"Tell our advertisers you saw it in Around Wellington"
to Around Wellington Online for FREE