Who doesn't love strawberry shortcake? And this recipe, using Bisquick, makes it easy and makes it come out perfectly every time.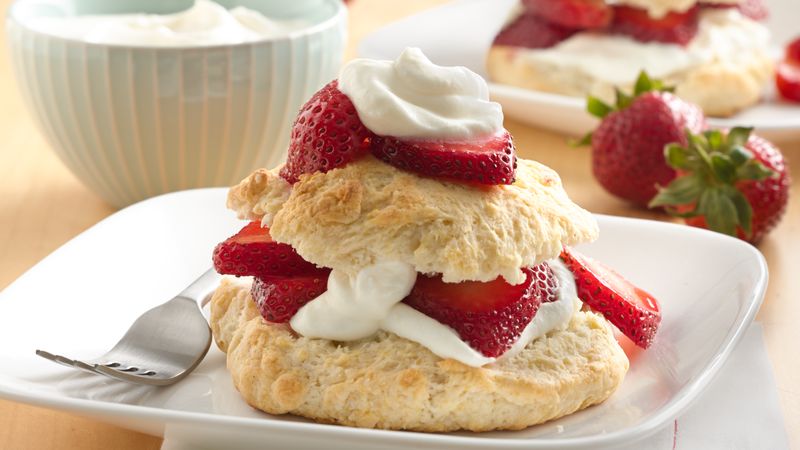 Ingredients
1 quart (4 cups) strawberries, sliced
¼ cup sugar
2 1/3 cups Original Bisquick™ mix
½ cup milk
3 tablespoons sugar
3 tablespoons butter, melted
½ cup heavy whipping cream
Directions
Heat oven to 425°F. In large bowl, mix strawberries and 1/4 cup sugar; set aside.
In medium bowl, stir Bisquick™ mix, milk, 3 tablespoons sugar and the butter until soft dough forms. On ungreased cookie sheet, drop dough by 6 spoonfuls.
Bake 10 to 12 minutes or until golden brown. Meanwhile, in small bowl, beat whipping cream with electric mixer on high speed until soft peaks form.
Split warm shortcakes; fill and top with strawberries and whipped cream.