Do you have company visiting from "up North" and want to give them a taste of South Florida? Taste History Culinary Tours (THCT) is the perfect way to show off our area.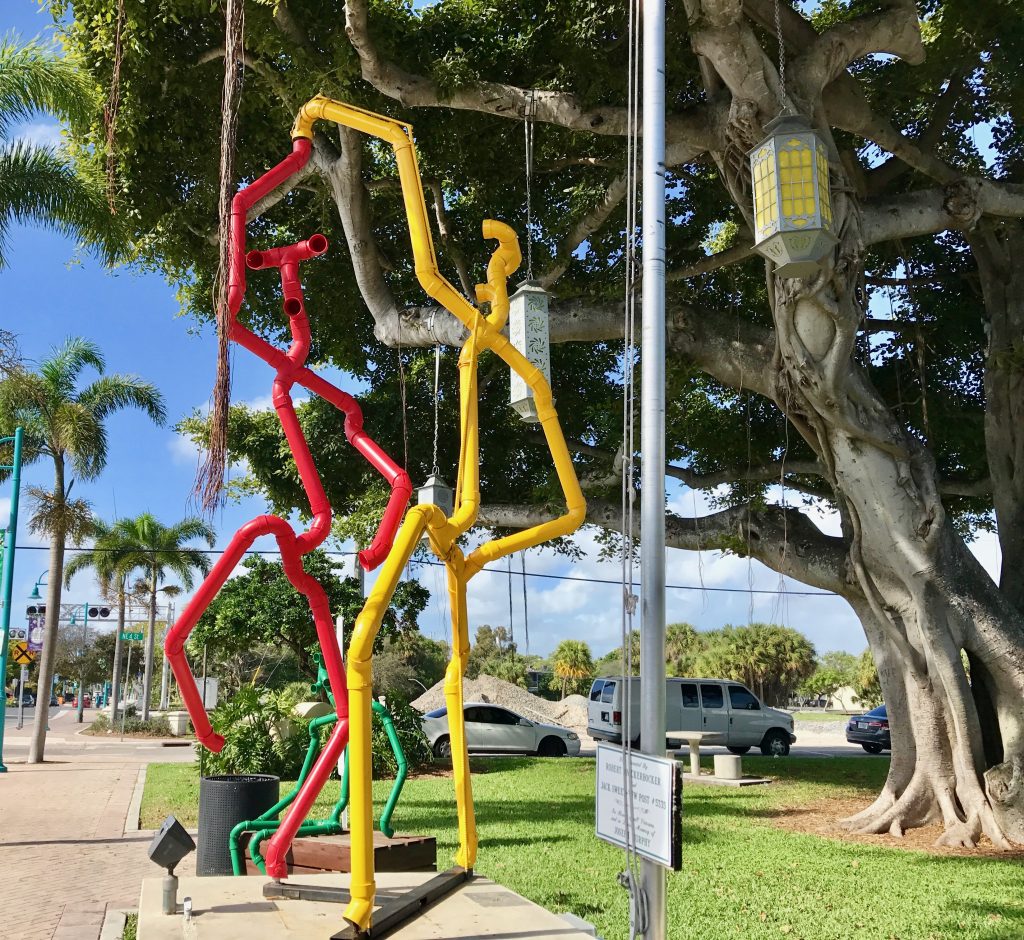 A couple of weeks ago my husband (and trusty photographer) and I took the Boynton Beach/Delray Beach tour and loved every minute of it. Even though we have lived here for 35 years we learned things about the area's history that we never knew. For example how Boynton Beach and Delray came to be. I won't spoil it for you. You can take the tour and find out for yourself!
Four Saturdays each month THCT offers a variety of tours covering Northwood, West Palm Beach, Lake Worth, Boynton Beach, Delray Beach and Lantana. We met our tour guide extraordinaire Lori J. Durante and the tour bus at 10:45 am in front of Macy's at the Boynton Beach Mall to begin our adventure.
Each Taste History Culinary Tour is a multi-district trip featuring emerging art and cultural food. And no two trips are exactly the same. They highlight family-owned eateries, bakeries and evolving art districts in off-the-beaten-path areas. The non-profit Taste History was established in 2011 and is the first culinary tour in Palm Beach County, Florida.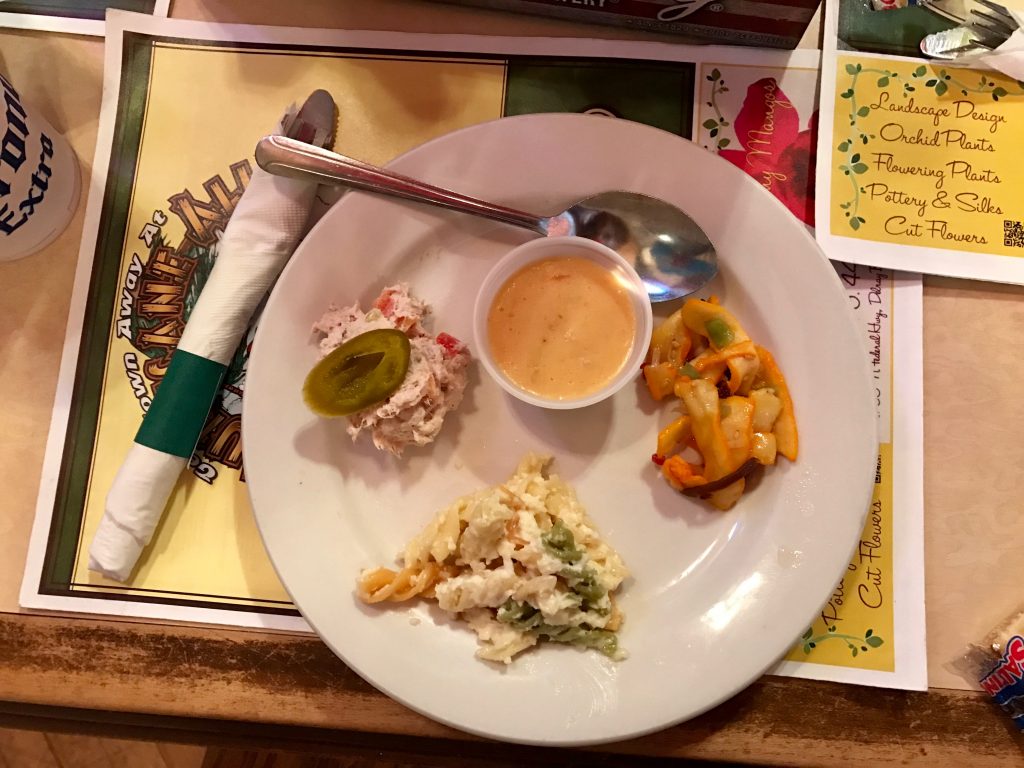 On the way to Hurricane Alley Raw Bar and Restaurant, our first stop in Boynton Beach, Lori gave us an overview of the history that led to developing Boynton Beach. Waiting for each of us was a bountiful sampler plate. The ambience is beach side dive but the food was first class all the way. First to be tasted was the thick, creamy and flavorful Seafood Bisque made with bay shrimp, crab and clams. Next in line was the really tender and tasty Conch Salad and then the smoky Fish Dip made with tuna that was smoked in house and spiced up with a pickled jalapeno. And last to be tasted was the Tri-colored Parmesan Pasta Salad. We can't wait to go back for full sized portions.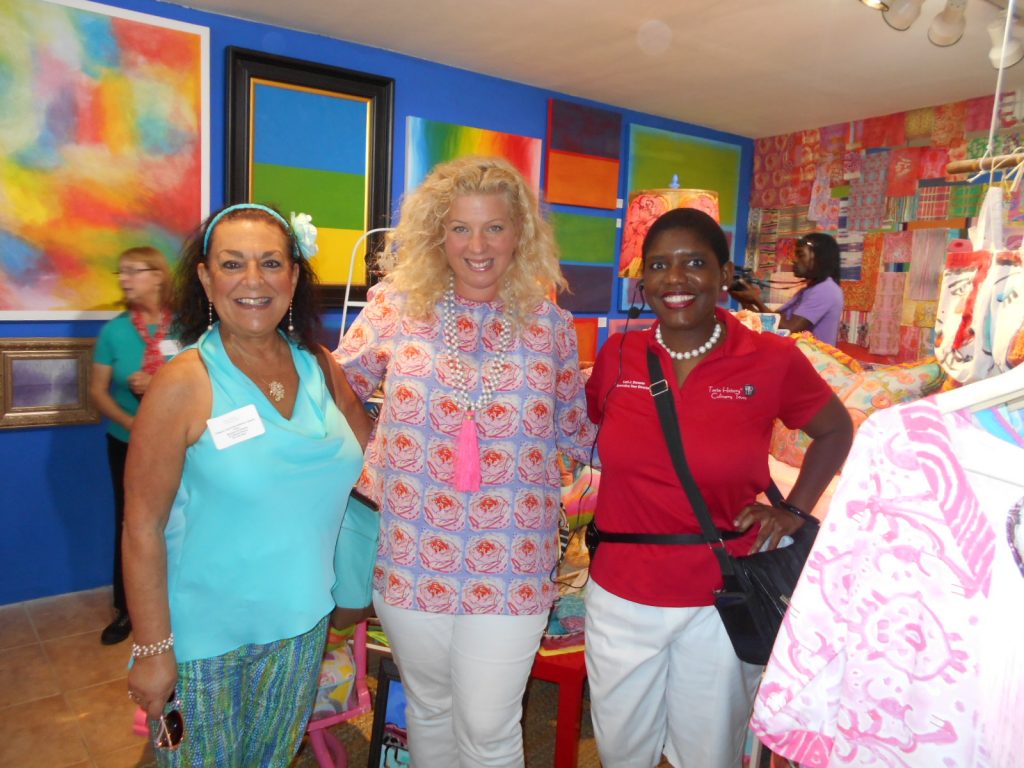 We took a short stroll past kinetic sculptures to the colorful and cozy Amanda James Gallery. As soon as you walk through the door you feel welcomed by the cheerful colors. Amanda and her husband James are the very talented artists whose work adorns every inch of space.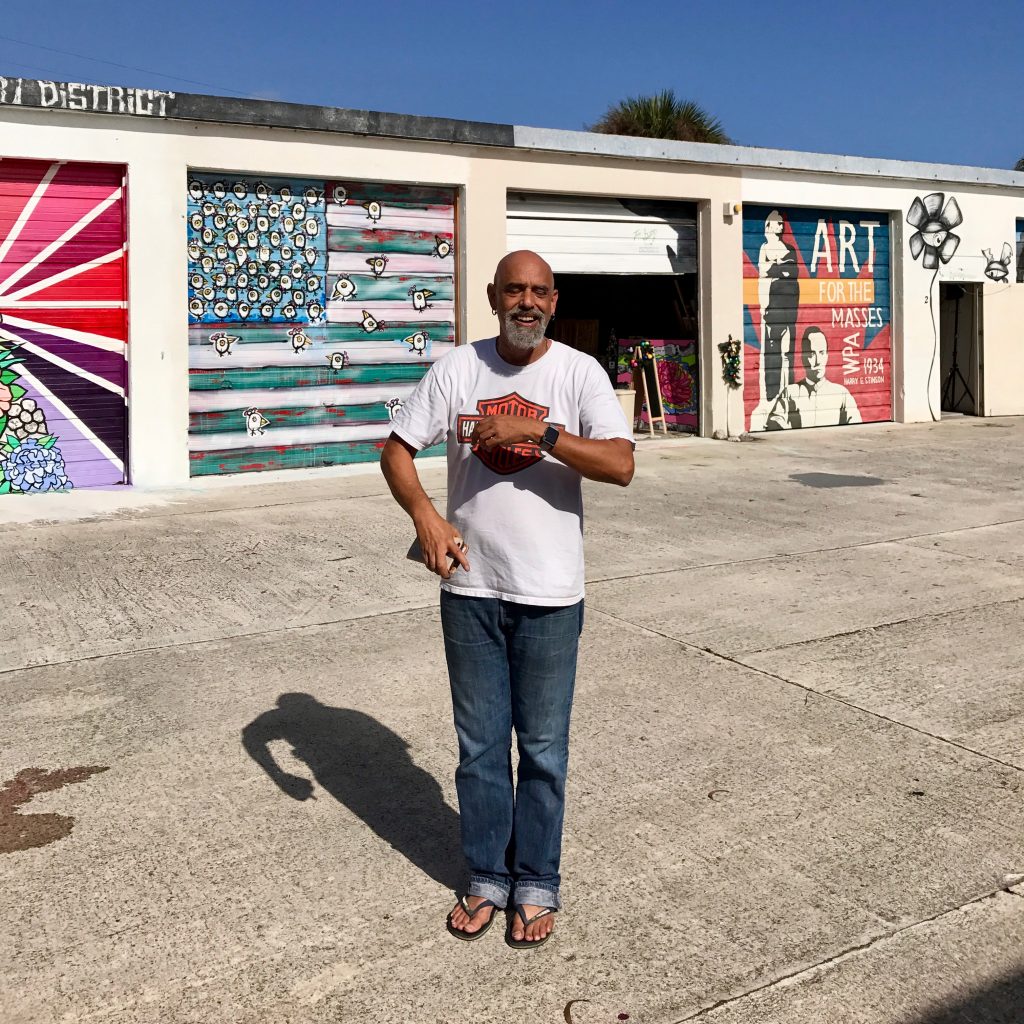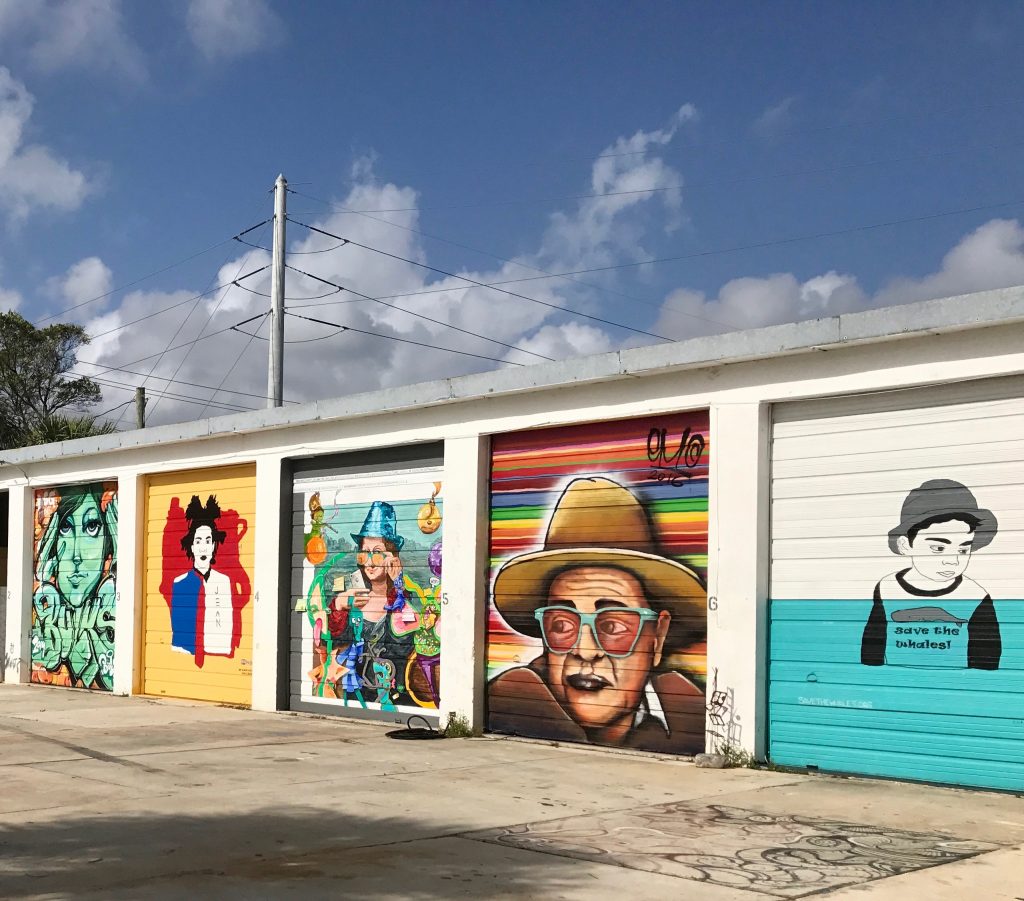 From there we hopped on the bus for a trip to Rolando Chang Barrero's industrial "art garages". This is a place where artists can have a studio to both create and sell their work. Since it's industrial noise is not an issue so many metal artists work there. What is really creative is that each overhead door is a mural so art is everywhere you look.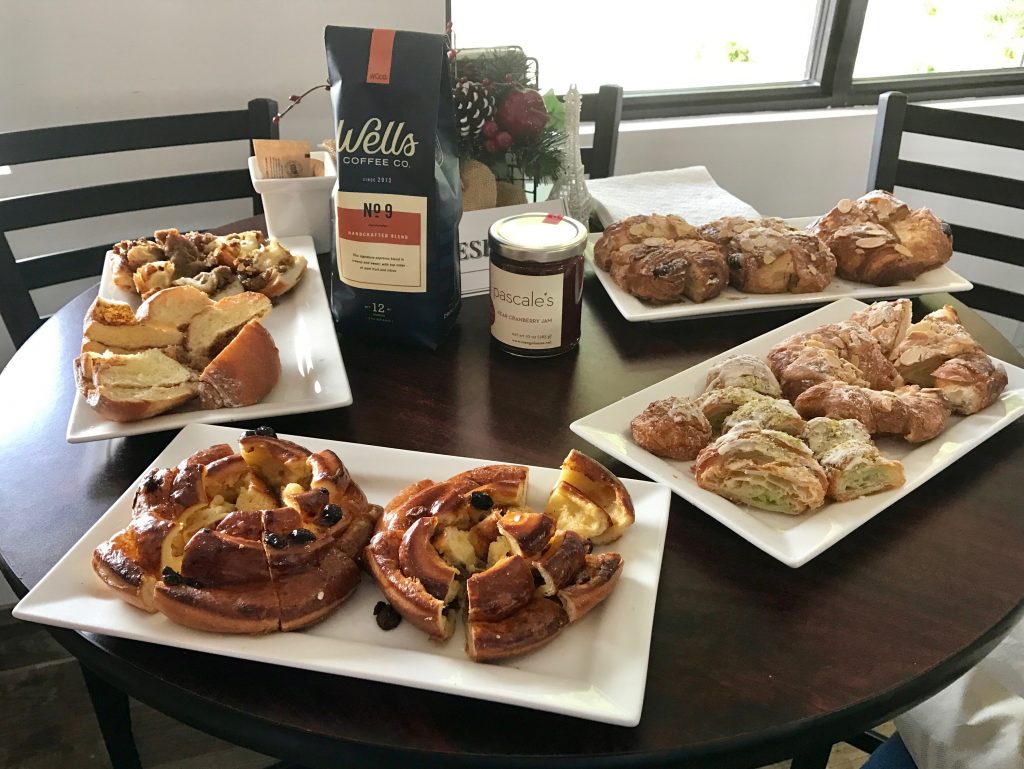 Back on the bus we learned of how Delray Beach came to be and made our next stop at The French Bakery and Café. We easily went into carb overload with the amazingly delicious treats they set out for us. You could tell that they used the best quality ingredients and lots of love.
Another short ride and we were at Marianne's Gourmet Foods to Go for another wonderful tasting party. Everything was really great and seasoned to perfection but the star was the Chocolate Chip Cookie. Truth be told we wrapped a couple in a napkin for a treat later on!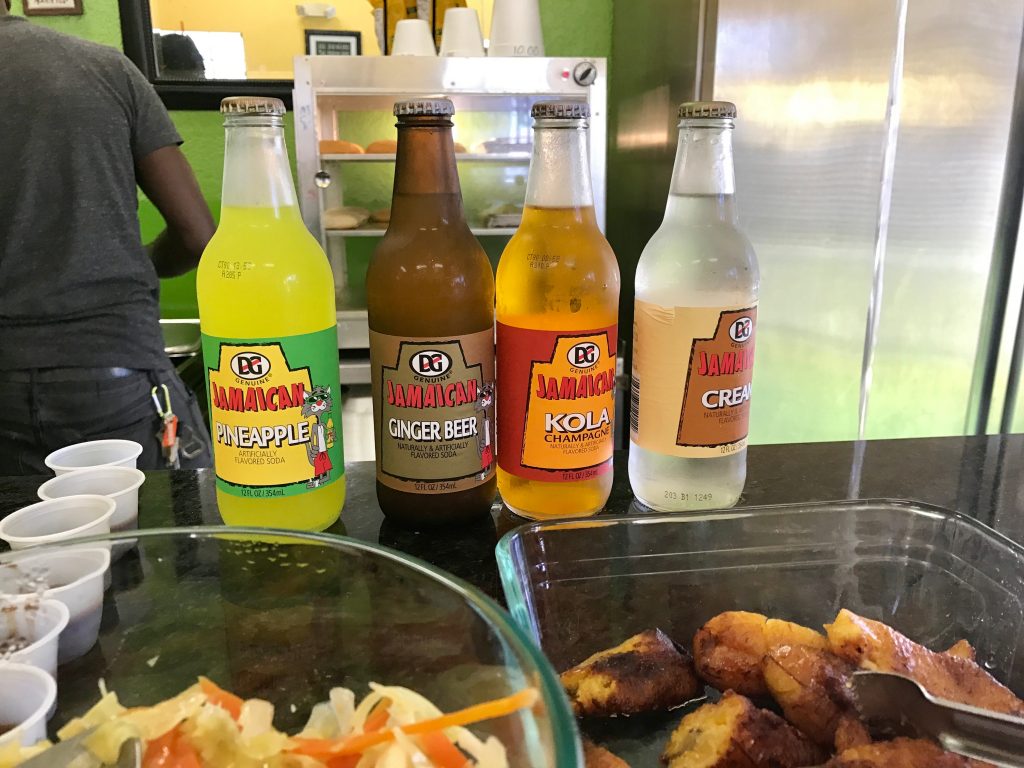 Still in Delray Beach we rode to Sweet's Jamaican Restaurant for "a taste of the island". Sweet's put out an huge array of dishes from her native country and each one delivered with flavor, spice and texture. Reggae playing over the speakers made us feel like we were right in Jamaica mon.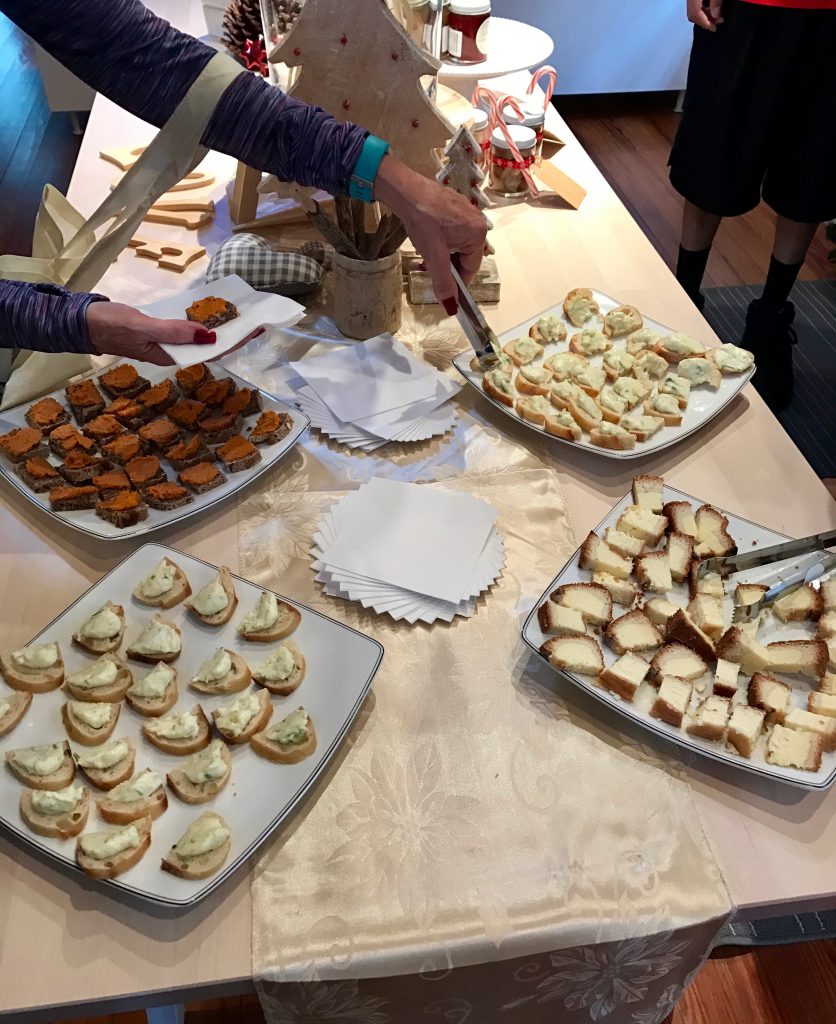 For our last culinary delight we rode over to Grandma's Treasures Das Landhaus where the chef and owner uses her grandmother's recipes to create the most delicious German breads and pastries. We tasted some bread with a dollop of Dark Cherry Chocolate Jam and were quite relieved that we could purchase a jar to bring home. It would be sooooooo good over ice cream.
From there we went to our last two stops The Artists' Guild Gallery and the historic Colony Hotel, both on Atlantic Avenue and then back on the bus for our ride back to Macy's. What a lovely day! Can't wait to go on another Taste History Culinary Tour.
The Taste History Culinary Tours of Historic Palm Beach County features cultural food tastings at family-owned eateries, juice bars, teahouses and pastry shops along with showcasing local art shops, historic buildings and emerging cultural districts. The tour is part bus riding and part walking. All tours start at 11am. Sponsors include Macy's and Iris Apfel. The fee is $50 to $60 per adult; free for children under age 14. Advance reservations required. Purchase tickets online at tastehistoryculinarytours.org or call 561-638-8277.