Dear Krista & Team, Congratulations on 15 years of AroundWellington! What a milestone. Thank you for all you do to share positive news & uplift the local community. Keep it up! – Jeff Groves, Organization Manager, Palm Health Foundation
***
Krista Martinelli, it's nice to see you on the "other side" of the interview! I can personally speak from you interviewing Alex Shaw and the support you showed him through his young career, that you are a positive light and constant supporter of our community. Thank you and keep "spreading the news!!"
"I've been reading and enjoying Around Wellington since Krista's first hard copy magazine was published. It's been wonderful to see the growth of this publication over the years into an electronic journal of what is happening in our home town. I love Around Wellington and Krista!" – Linda McGill
Dear Krista,
On behalf of our team at S&H, I wanted to congratulate you on your lucky 13 years of Around Wellington. Happy Anniversary! You have become a vital part of our clients' outreach in connecting to key audiences in the western communities. We are always grateful for your consideration and your generous coverage. It's truly a pleasure working with you! Here's to your next 13 years making an impact in Wellington. Sending our kudos and great thanks from our team to yours!
Very best,
Kelly Husak
Slatkow & Husak Public Relations
***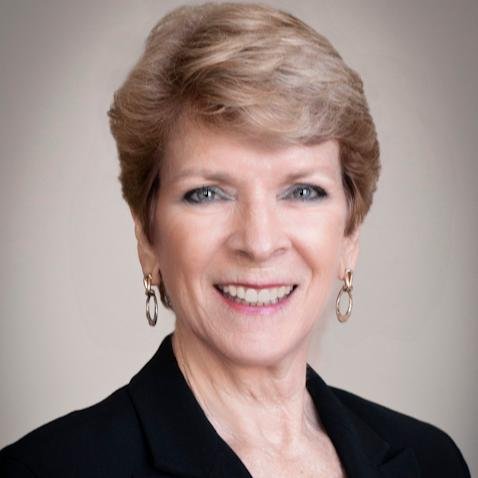 Just a quick note to say that I always enjoy reviewing your Around Wellington entries! They are jam-packed with useful information. Keep up the great work you do! ?
Debbie Wemyss, Founder, DW Consulting Solutions LLC, Independent LinkedIn Specialists
***
I enjoy reading the articles in Around Wellington because they are well written and positive views of local events and people in and around our community!
Jeanne Bootz, Bootz Cultural Arts Center, AW Advertiser
***
With AroundWellington.com, we reach a wider audience, with similar interests and located in Wellington.
Risë Siegrist, Re/Max, AW Advertiser
***
***
This blog is great! I love reading the articles about what's happening in the community. It's also a great resource for finding out about local events. If you live in or near Wellington, FL, this blog is an absolute MUST for you to follow.
Christine Festa, Movement Yoga & Wellness
***
Your passion for authentic living is evident in everything you create. I am truly a fan!
Wendy Soderman, Founder of the Dream / Ideal School
***
Regarding our 2015 Polo video:
This is just what Wellington needed! You're bringing the equestrian side of Wellington to the non-equestrian side. Loved the video!
Leslie Pfeiffer, President of Wellington Art Society
***
To Krista Martinelli , Publisher of AroundWellington.com
We are cheerleading you on for reporting great happenings in Wellington and bringing quality services that we can use.
We can't wait to read your publication each month and your eNewsletter each week!
Marty Ross
The Wycliffe Stiffs Stickball League "Commish"
***
Hi Krista,
I just wanted to thank you for the great PR you gave the World Peace Initiative this year….as always.
I really enjoyed the movies you put on YouTube – and the write-up and pictures you showed were great. Thanks so much for all of your backing and enthusiasm you have demonstrated for the Peace Initiative through all these years.
You are a special friend of Rotary and we all appreciate what you do for us and for the community.
Thanks again for all of your support.
Wes
Dr. N. Wesley Boughner
Wellington Rotary Club
Founder of the Wellington Peace Park
***
Hi Krista,
It was good to see you on Saturday with your guests for the taping of The Pink Strydes Event. When I was on the runway, I could see your big beautiful smile at the end of the stage and of course you motivated me and helped make my spirit calm.
Over the years, you have been a supporter for the CAUSE (the battle against breast cancer) and you have always been there for me personally, so I thank you. And bless you for all you do. Not for one moment is it taken for granted.
As you venture into the world of Pink Strydes, I trust that you will find them worthy of your efforts to keep the word out there.
– Lorna G. Johnson
Pink Strydes and Your Bosom Buddies II member
Breast cancer survivor
***
"Years ago I used to advertise in the print version of Around Wellington, and we would always get new customers. About 9 months ago, I advertised on the online version. I recently got a call from a new potential customer who saw our ad and the "AW Spotlight" story. She happened to be an executive from a large publicly-traded company in West Palm Beach area who is in the process of setting up a new office which will eventually have over 100 employees. She wanted to know if I was interested in setting up a valet drycleaning service in the office. Needless to say, I was excited at the prospect, and we started the service 3 weeks ago and have received 7 new customers so far at the office. All because of AroundWellington.com!"
– Bob Salerno, Owner/Operator of Ultra Cleaners LLC
The Point at Wellington Green
(561) 753-6200
"My kids and I, thank you so much for keeping us updated with all the upcoming events in the community.
They love being part of these awesome and fun-filled events; but what is more important is that there is someone out there doing all the research late at night and sending us blessing. Your magic wand has been a blessing. Being at work and coming home to homework and extra activities, as soccer does not leave me much time . . . Your email reminding us of all these wonderful things to do with our children are truly a blessing from the sky.
Thank you all for your hard work and wonderful publication. I was so sad not being able to receive my hard copies with all the monthly birthday pictures, but I have to say that we have that and more with our walking magazine, the one that travels with us wherever there is WI-fi.
Thanks again."
Lucy Gutierrez
Store Manager
Playmobil Funpark
8031 North Military Trail
Palm Beach Gardens, Fl 33410
561 691-9880
"I thought that without my Around Wellington Magazine I would be at a loss. However, you have proven me wrong with your awesome website! I enjoy the AW Contest every month and I look forward to all the heart-warming stories. The website is a great resource regarding everything 'Wellington.'
Thank you for all your hard work and dedication!"
Warmest,
Evelyn Olivera-Silva
"I look forward to receiving the latest edition of aroundwellington.com every month. The articles keep me up to date on the latest news of our town and surrounding area – plus I don't have to worry about misplacing a print version! The columns are interesting and entertaining. I also enjoy finding out the latest events in town for my family and I to attend. Even the monthly contest is fun! I always tell my friends about aroundwellington.com!"
— Shawn Thompson, Around Wellington Online Reader