Total Shredding – Protecting One Business at a Time
An Interview with Monica Lewis of Total Shredding, LLC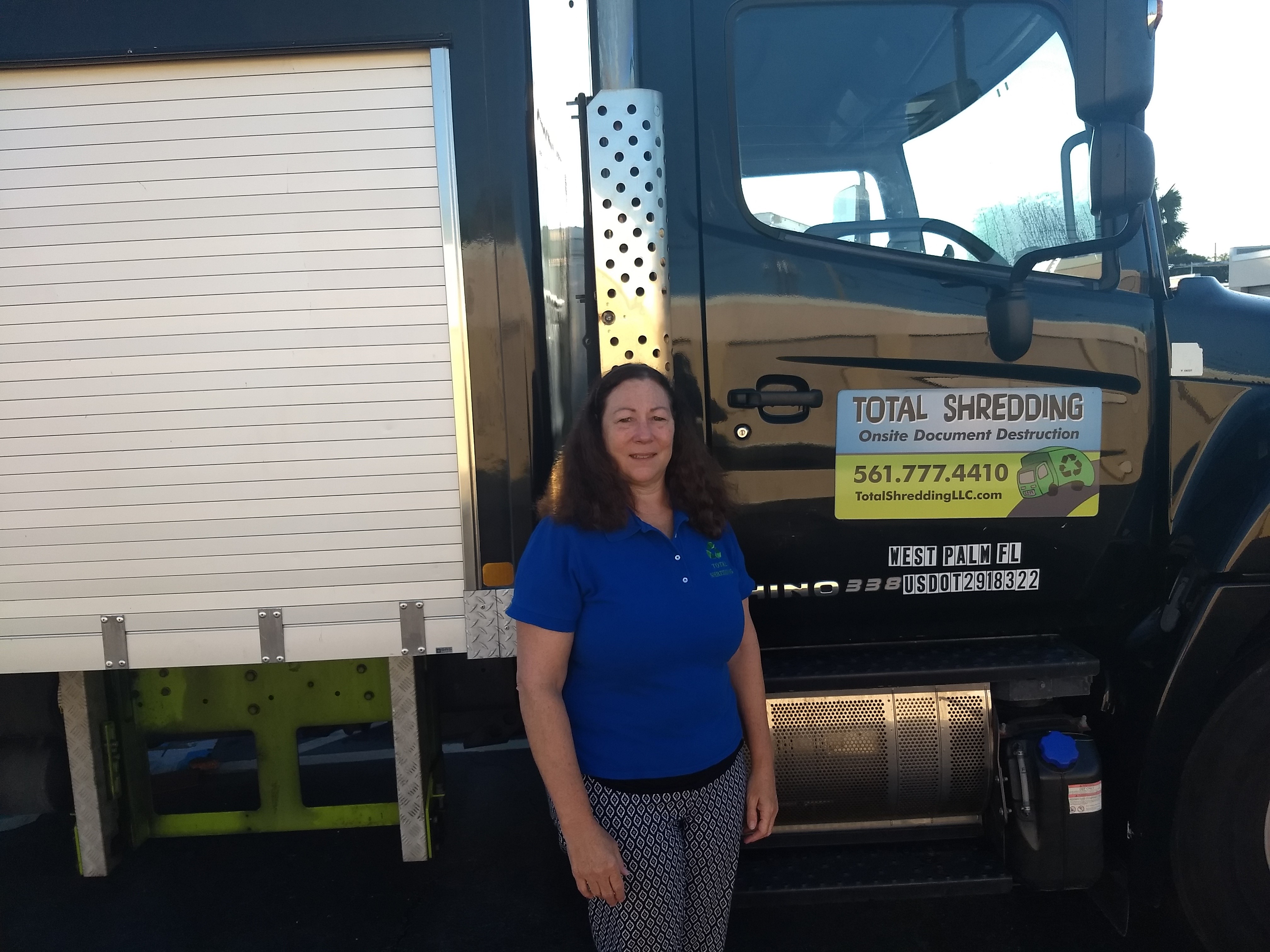 AW: Why do you recommend on-site shredding?
TS: We do on-site shredding, which is the most secure option available, conveniently at your location.  We handle businesses and residential.  Employees can drop their confidential documents into a locked container.  We have a shredding truck with a built-in shredder and it's immediately shredded when we arrive.  Another positive point is that the customer can view the whole process on a televised monitor.
With our shredding equipment, it's cross shred into small confetti pieces.  We also give a certificate of destruction – businesses need to have that proof.
AW: How long have you been in business?  Where are you located?
TS: We've been in business since 2012. We have trucks in 2 different locations in West Palm Beach and we cover the Palm Beach County area.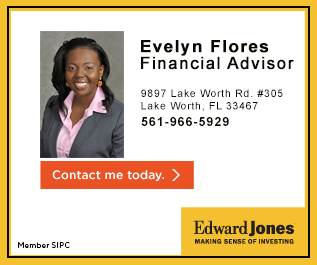 AW: What type of equipment do you use?
TS: We use a shredding truck that has a shredder built-in.  We use shredding carts and consoles to securely hold the documents.
AW: What other measures can people take to avoid identity theft? 
TS: I encourage everyone to shred everything they have.  This year alone there have been major security breaches, with Capital One data affecting 12 million people, with Quest Diagnostics affecting thousands of people. People need to be security-minded at all times.
AW: Tell us about the education and risk assessment sessions you offer.
TS: We offer an education seminar on keeping your information secure.  Most importantly, we teach people to shred their sensitive documents securely and promptly.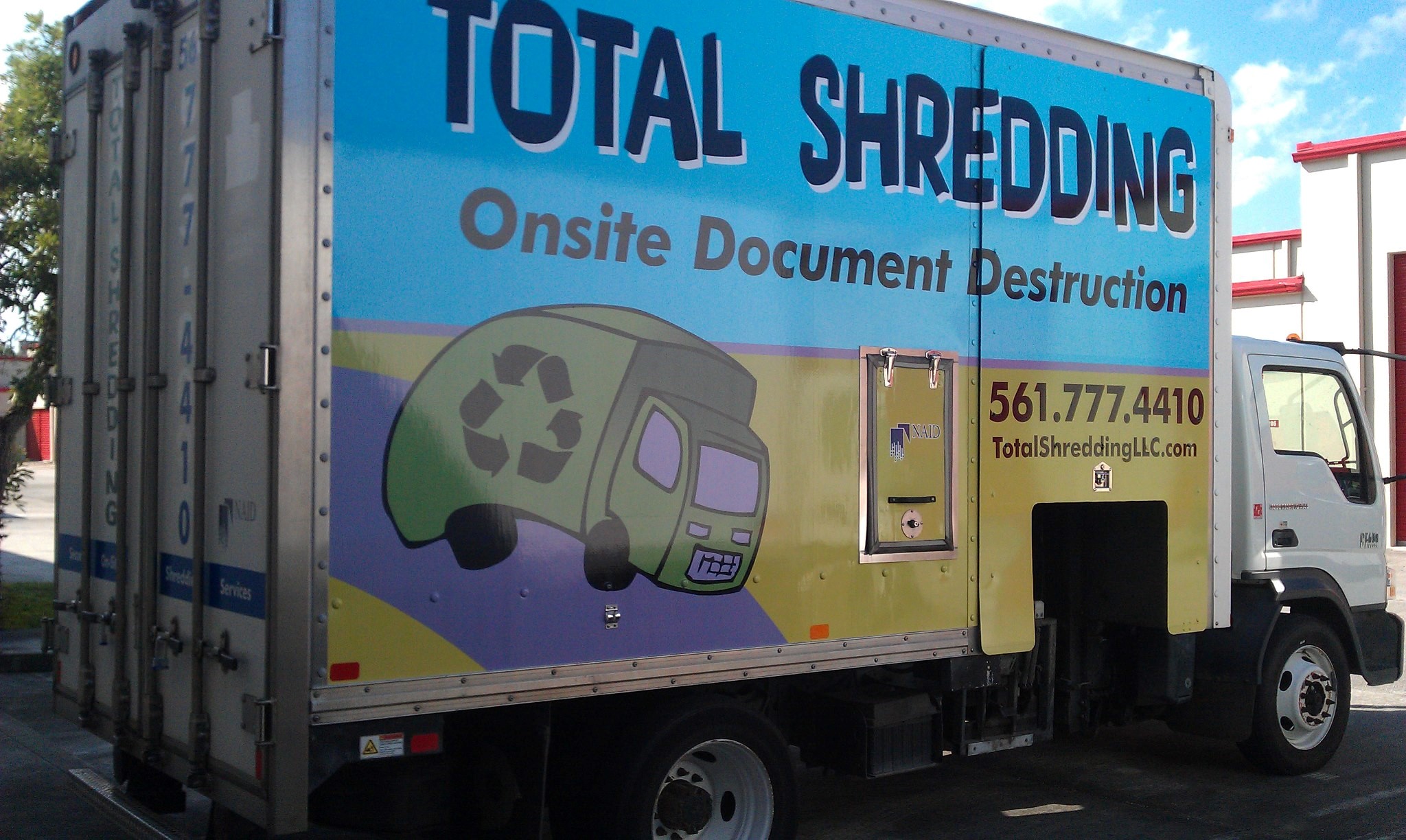 AW: How did you get into this business?  What did you do leading up to it?
TS: I'm a registered nurse, and have been for over 35 years. I realized the need for recycling and the  need for sensitive information to be kept secure.  While big businesses usually have their own solution, there was a need for it with smaller companies and residents.
AW: What's the most challenging thing about this business?
TS: It's really just maintaining the truck.  All of the shredding is hard on the truck, and there not many mechanics that can deal with the shredding component of the truck.
AW: What's the most rewarding thing about this business?
TS: Being able to help others by keeping their info securely shredded.  Also, we recycle 100%.  All of the paper gets recycled at our local recycling center.  It's also rewarding to get to see a variety of different people in the community.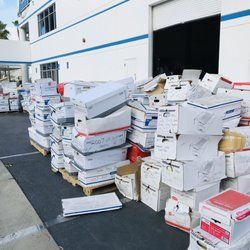 AW: Tell us about your involvement in the community.
TS: We are members of several chambers.  We do work with the Rotary Club – in Wellington and in Royal Palm Beach.  We also work with Relay for Life , Alzheimer's Association, the Boy Scouts, Wellington Garden Club. We also work with Teddy Bear Incorporated. They give teddy bears to children in hospitals and provide support throughout Palm beach County. We're involved with the Lantana Chamber, the Women's Chamber of Commerce Of Palm Beach County, and the Central Chamber Of Commerce. We hold different community shred events.  For the charity events, we usually charge $5 per box or bag.  All the money from events go back to their organizations.  We also hold shred events for home owner's associations or communities.  "We live here, and my husband was born and raised here.  What we take in we also like to spend here.  We believe in supporting other businesses in our community."
Total Shredding, LLC

(561) 777-4410