WELLINGTON'S JASON SHWARTZ: ONE OF PALM BEACH COUNTY'S GREAT YOUNG GOLFERS
By Mike May
One of Palm Beach County's top prep golfers was born in New Jersey, grew up in Texas, attends school in Delray Beach, and now lives in Wellington.  His name is Jason Shwartz.  While he's only been living in Wellington since this past June, he feels like a longtime local resident of the village.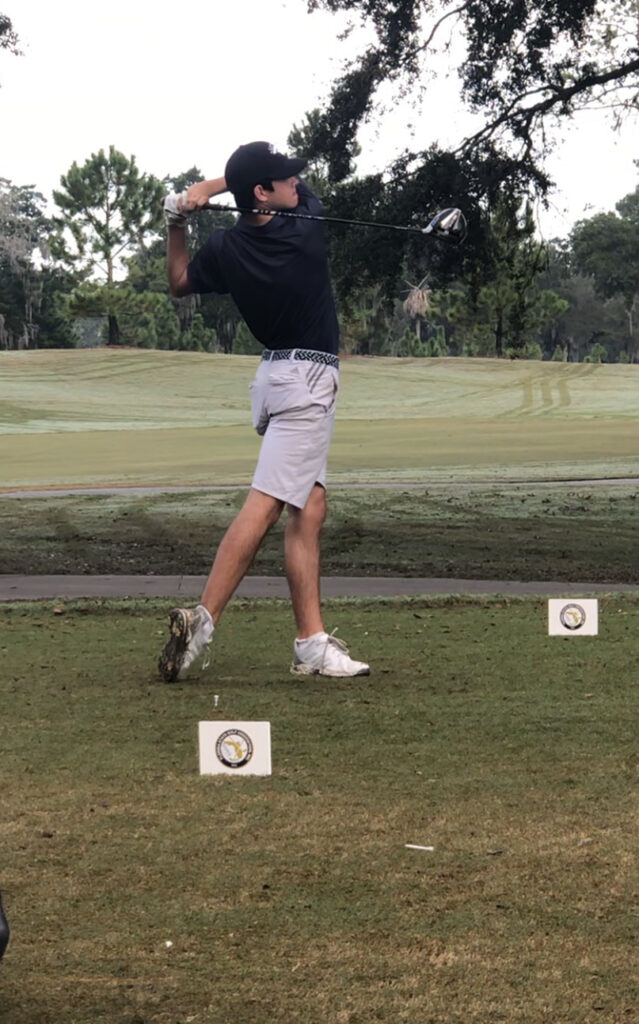 "I've been visiting my grandparents for years, since I was three years old, while they lived at the Wycliffe Golf and Country Club in Wellington," said Shwartz, a sophomore at American Heritage-Delray Beach, home of the Stallions. "My family now lives at Wycliffe."
And, when he visited his grandparents, he would always play golf at Wycliffe. Now, he can play at Wycliffe all the time.
"The golf professionals there (at Wycliffe) have done an incredible job creating facilities for me to optimize my game," said Shwartz.
As a new student at American Heritage-Delray Beach, it has not taken Shwartz much time to get used to his new surroundings.  Inside the classroom, he is getting straight A's.  Outside the classroom, he's a member of the boys varsity golf team.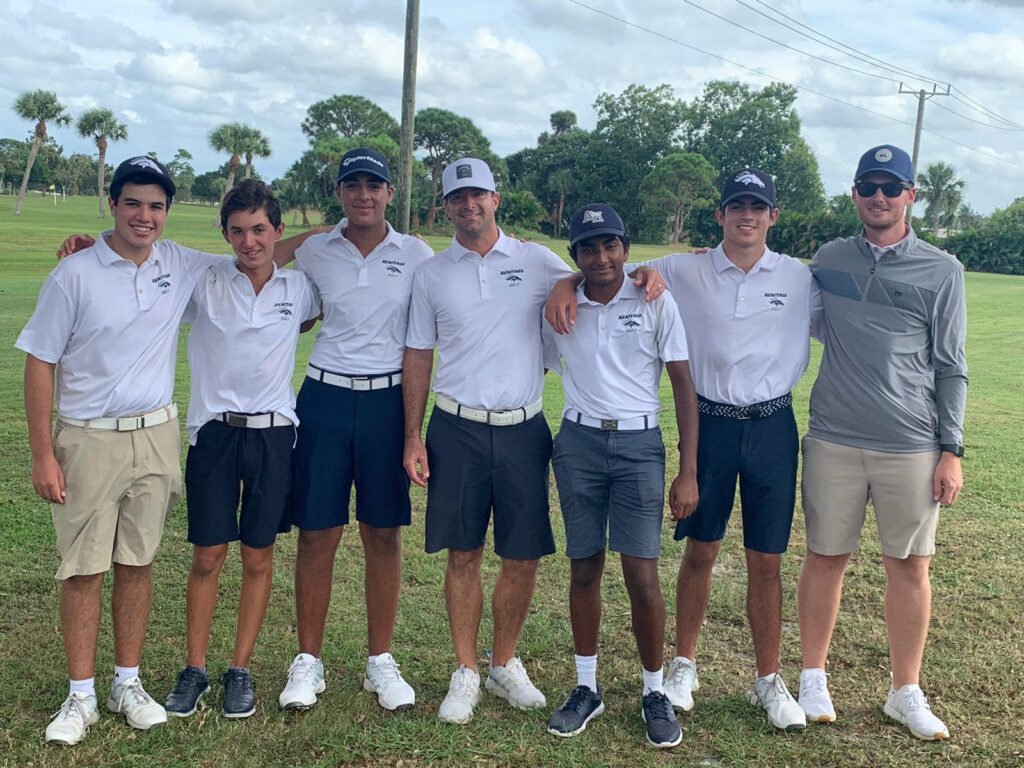 This past fall, he led the golf team to a 10-1 regular season record and helped propel the squad to the Florida High School Athletic Association's Class 2A State Golf Tournament which was held in mid-November at the Mission Inn Resort & Club in Howey-in-the-Hills, Florida. While competing against some of the best high school golfers in the state, the Stallions finished fifth in the overall team race, while Shwartz was fourth in the individual standings. It was a strong showing by Shwartz, but it could have been better. After two days of play, he shot 71-77 which was the best score on his team. His 148 total was seven shots behind the winner.
Late in the second round of this year's 36-hole FHSAA Class 2A State Golf Tournament, Shwartz had a four-shot lead with four holes to play.  And, then he made a few bad decisions and a few bad swings on the 33rd hole of the tournament.  After recording a quadruple-bogey eight, Shwartz tumbled down the leaderboard and finished in fourth place.
"I tried to play a hero shot after a bad drive and I walked away with an eight," said Shwartz.  "It stung for a while, but I have gotten over it.  I have two more chances to win a Florida state high school golf championship."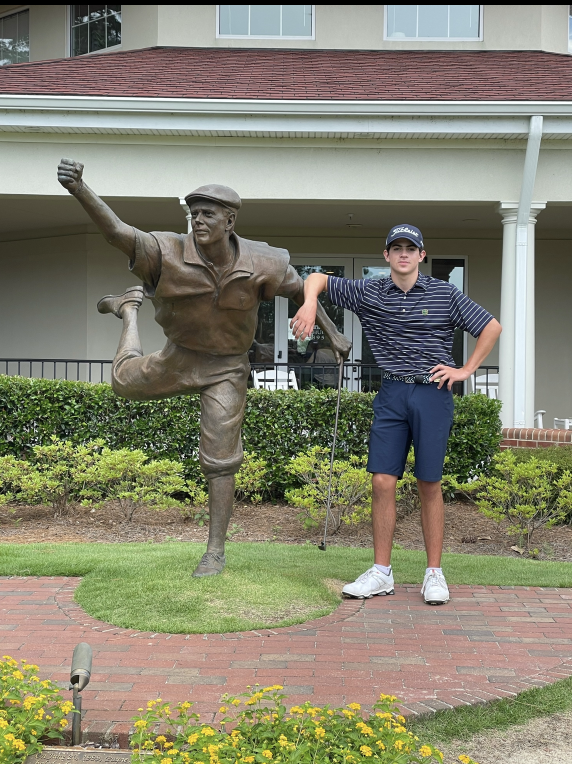 As they say in golf, you live and you learn from your mistakes. Shwartz has learned from his mistakes.
Shwartz is already thinking about next year's FHSAA Class 2A State Golf Tournament at Mission Inn, where he recalls this year's layout was no pushover.
"We played from the tips," recalled Shwartz. "It was a tough layout and a tough course to play."
In 2022, don't be surprised if the Stallions capture the team title at the FHSAA's Class 2A State Golf Tournament. Shwartz also has a good chance to be the leading medalist of the individual competition.
"This year, we had three freshmen, two sophomores, and one junior on the team," said Shwartz, who has a handicap of +2.4. "We are really young, really good, and really motivated."
Another person who is excited about Shwartz's immediate future at American Heritage-Delray Beach is the head coach of the golf team, Frank Lostaglio, who also serves as a golf professional at the Seagate Country Club in Delray Beach, the home course for the Stallions golf team.
"Jason's been the leader of our team since he joined us in August," said Lostaglio. "Talentwise, he leads the pack. It's been a pleasure to have him on our team."
Not only is Shwartz a talented individual golfer, he's a great teammate.
"Jason is happy to offer course management ideas and swing tips with his teammates," added Lostaglio. "Jason has the mental game to go as far as he wants to go in golf. He also has an incredible work ethic."
Playing in a state high school golf tournament is becoming the norm for Shwartz. In his freshman year of high school, while living in Texas, he and his high school golf teammates from the Emery-Weiner School advanced to the Texas state high school golf tournament. That was a first-time experience for that school's boys varsity golf team.
As a result of his memorable fall 2021 season on American Heritage-Delray Beach's boys varsity golf team, Shwartz will be officially named as Palm Beach County's Top Boys High School Golfer for 2021 by the South Florida Sun-Sentinel in late December.
As good as Shwartz is right now, he's only recently become serious about playing golf. It's fair to say that his best days as a golfer are ahead of him.
"Since COVID hit in March 2020, that's when I started focusing more on getting good at golf," admitted Shwartz. "When COVID hit, there was nothing else to do, but play golf." So, he did just that.
In addition to playing golf, he has also played basketball and lacrosse, which has always been his main sport to play. Now, he realizes that he's better at golf than at either basketball or lacrosse.
"Lacrosse is still my favorite all-time sport to play," stated Shwartz.
As Shwartz looks to the future, he would like to continue playing competitive golf at the collegiate level and possibly beyond that. He's not in a position to accept any scholarship offers from any collegiate golf programs because he's only a high school sophomore, but his main goal is to play competitive golf while pursuing a college degree.
"Obviously, it would be a dream to play golf on the PGA Tour, but it would be great just to play college golf," said Shwartz.
But, to play any sport in college requires good grades in high school.
"In my family, the 'student' always comes before 'athlete' and that's the way it always has been," said Shwartz.
Shwartz is living proof of that philosophy as his unweighted GPA at American Heritage-Delray Beach is 4.3 and his weighted GPA is 5.2.
His favorite classes in school are chemistry and the business classes.
"I love chemistry, as it gets my blood flowing," stated Shwartz.
Even though Shwartz has only been living in Wellington for less than a year, it has not taken him very long to play some of the nicer golf courses in Palm Beach County. He lists Admirals Cove in Jupiter, Banyan Golf Club in West Palm Beach, the Bear's Club in Jupiter, and both courses (East and West) at Wycliffe as five of his favorites. He also likes the course where his team practices and plays its home matches – Seagate Country Club.
Outside of Palm Beach County, three of the more well-known golf courses that he has enjoyed playing include both 18-hole layouts at the Baltusrol Golf Club in New Jersey and Pinehurst #2 in North Carolina. But, his favorite golf course in the world that he has played is the Bayonne Golf Club in Bayonne, New Jersey.
And, not surprisingly, his favorite golf tournament to attend has been the Masters in Augusta, Georgia.
"I attended the final round of the Masters this year," said Shwartz. "It was an incredible experience. My parents now think that I would look good in a (Masters) Green Jacket." (Note to Jason: Everybody looks good in a Green Jacket from the Masters!)
While he would love to have the chance to make a living by playing golf on the PGA Tour, he has nothing but high praise for some of the PGA Tour members whom he has had a chance to meet in recent years. That list includes Dustin Johnson, Jordan Spieth, Justin Thomas, Henrik Stenson, Adam Scott, and Daniel Berger. It was not difficult for Shwartz to name his favorite golfer. It's Dustin Johnson.
"DJ is my favorite golfer," said Shwartz. "He has been the nicest and kindest to me when I met him."
The chances are quite strong that Shwartz will return the friendship favor if you ever have a chance to meet him, which will, most likely, be on a golf course in Palm Beach County, at least for now.