AW Spotlight
The Wellness Experience
By Sabeen Faquir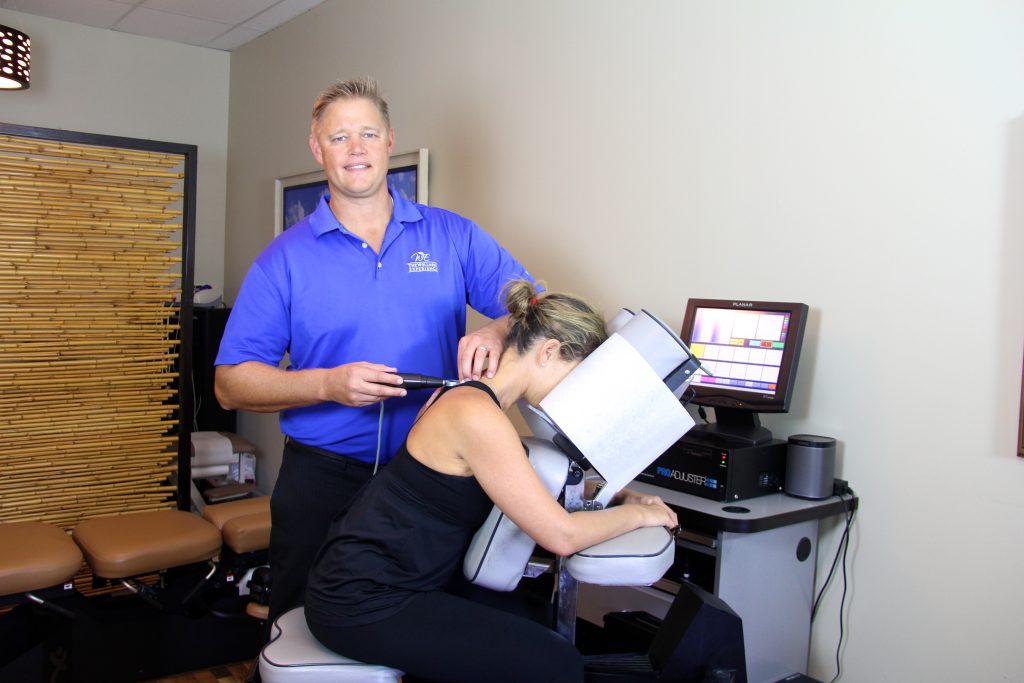 I got the chance to sit down with owner and operator of the Wellness Experience, Dr. Randy Laurich. What you may not know is the Wellness Experience offers a great many services besides chiropractic and massage. They offer cold-laser therapy, nutrition, and acupuncture services.
The Wellness Experience began in 2001 in Boca Raton. After that, Dr. Laurich opened a second location in Kobosko's Crossing on Forest Hill Boulevard in 2006. After two years of running both locations, Dr. Laurich sold the original location. But, he is currently in negotiations for another Wellness Experience in Boca Raton.  He is working on partnering with other doctors who need assistance in the new healthcare market. In fact, he is trying to grow his concept to other towns and communities by franchising and partnering.
As you may already know, reimbursements for chiropractors, medical doctors, and other healthcare providers have been cut. Patients now face higher premiums and higher deductibles which make access to healthcare difficult. However, patents realize and appreciate their health. They are aware that if they take care of themselves now, they won't deal with worsened injuries and issues later.
The Wellness Experience was founded to focus on patient care to improve quality of care. Specifically, to give people an experience and help them maintain better quality of life through chiropractic, acupuncture, massage and other ancillary procedures. Dr. Laurich explained, "I tried to create a 'Wellness Facility' as opposed to a 'Wellness Home.' This allowed for other practitioners to work together for a common goal: delivery of healthcare to the patient. For instance if one practitioner can't offer a service, another one is there who can!"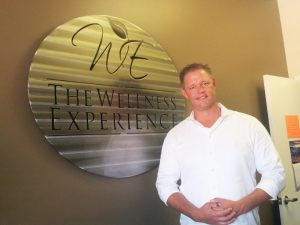 As it was mentioned earlier, the Wellness Experience also offers nutrition counseling. Tracy Mastandrea, RD, LD/N offers customized nutrition and detoxification programs. She can also help you discover alternative and natural approaches to health issues like diabetes, high blood pressure, high cholesterol and more. But the Wellness Experience's biggest focus remains chiropractic. One change that has come to Dr. Laurich's chiropractic practice is treatment for athletes. Over the last 5 years, he has worked with more athletes to focus on improving athletic performance and helping them work through injuries.
Dr. Laurich has a unique spinal decompression machine. "The decompression machine helps assist the body from relieving disc-related injuries like bulging discs, herniated discs and degenerated discs," said Dr. Laurich. He went on to say that it passively strengthens deep core spinal muscles to help the spine become stable and heal faster. And regular chiropractic adjustment comes with its own bag of benefits. It helps the nervous system function better, increases mobility, decreases inflammation and decreases pain and spasm. It also helps the body heal faster.
While massage and chiropractic are their most popular services, the Wellness Experience is re-vamping their acupuncture service. They have hired a new acupuncturist with 40 years of experience who will bring new ideas and practices. He is trained in herbal medicine, massage, and natural injectables, as well. One of the things that customers of the Wellness Experience appreciate is the educated staff. When they come to the Wellness Experience, they learn about their health and available technology; They also enjoy the spa-type atmosphere.
The Wellness Experience offers a VIP package for massage. It is just $59 per month and includes a one hour massage. They also offer a Chiropractic package for cash-paying customers in need of long-term care. It includes 12-24 visit care plans for patients without insurance. Furthermore, the Wellness Experience is perfect for Wellington Residents because their staff is friendly, considerate, and knowledgeable about health. It is a great place for anyone looking to improve their quality of life.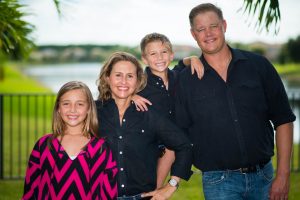 The Laurich family is dedicated to the Wellness Experience. Dr. Randy Laurich's wife, Lorraine, works as an office manager and you may have seen his children in TV ads. Not only is Dr. Laurich dedicated to his work and his family, but over the years, he has worked with the American Cancer Society and other nonprofit organizations to lend his time. He has sponsored nonprofit events like the Colorfest 5K which took place on February 28th.
So if you are in need of chiropractic, cold laser therapy, massage, nutrition, or acupuncture, visit the dedicated Dr. Laurich at the Wellness Experience.
9180 Forest Hill Boulevard
Wellington, FL, 33411
Phone: 561-333-5351
Email: info@wellness-experience.com