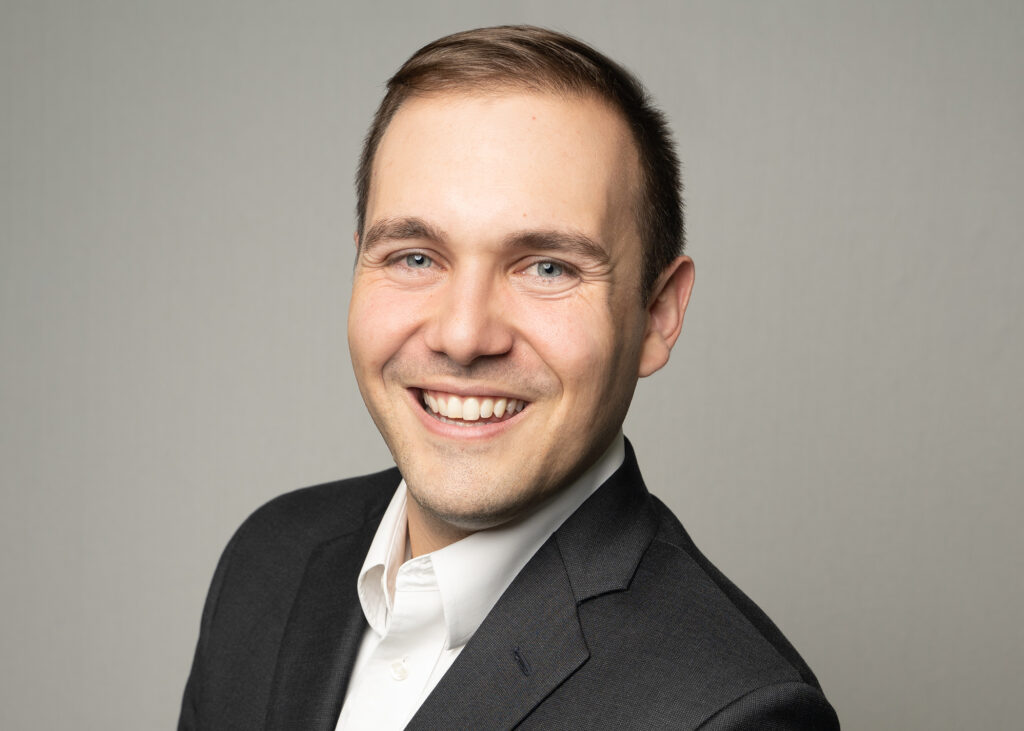 As he welcomes his first child, United Franchise Group and Signarama President A.J. Titus shares his own father's wisdom in The List: Lessons from a Father
WEST PALM BEACH, Fla. (June 16, 2022) – Just as he becomes a dad for the first time, A.J. Titus is also releasing his first book based on fatherhood. The first-time author recently published the story about lessons he learned from his father and how those fundamental principles shaped his approach to business, leadership, and what he values most. A.J. Titus is President of United Franchise Group™, the global leader for entrepreneurs, and Signarama®, the world's largest sign and graphics franchise. He and his wife, Laura Titus, had their first child in April.
The List: Lessons from a Father, available on Amazon, passes down 18 lessons from his father, United Franchise Group Founder and CEO Ray Titus, who shared The List of insights as he drove young A.J. to school.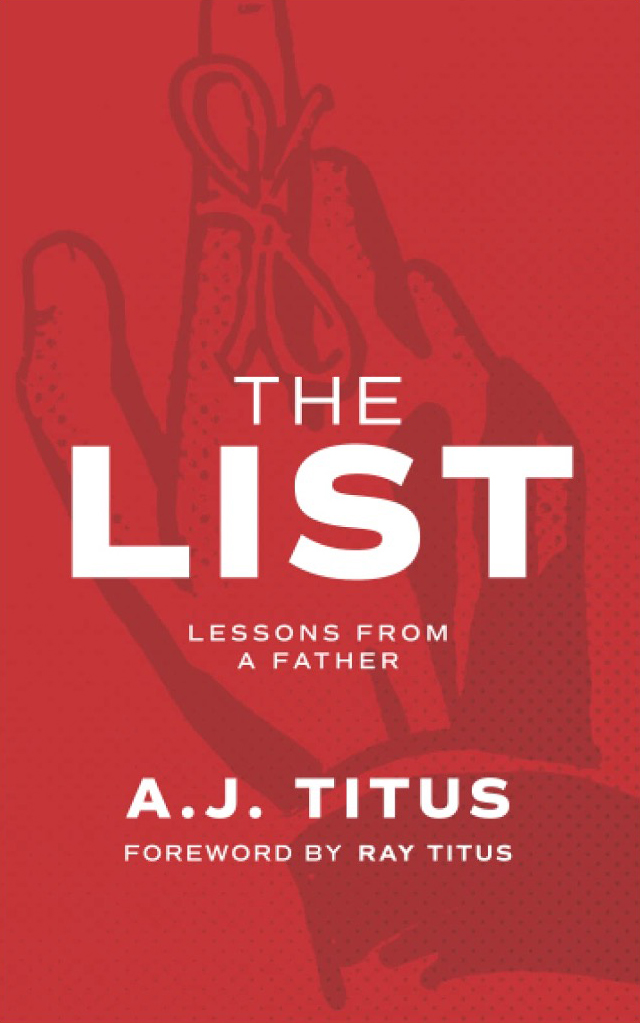 At 145 pages, the book is designed so its lessons can be absorbed and applied quickly and easily, connecting the reader to The List and the reasons why it resonates through generations.
"The goal is to pay it forward," Titus said. "The 18 lessons are quick but direct on things that help you and things I have reflected on my entire life. The List has motivated me since I can remember, and I decided that if I could write something that could help others, including my daughter, I wanted to do it. I want to give back to her the same way my dad gave back to me."
A.J. Titus's father, Ray Titus has served as his son's role model in both work and life. Besides founding United Franchise Group, he is an accomplished speaker and author with six published books. "The List grew from me sharing important basic principles about life, with my growing family, to now A.J. sharing it with everyone. He has taken it to a whole new level," said Ray Titus, "Seeing The List through A.J.'s eyes has opened mine to how these simple lessons enriched our time together."
The List: Lessons from a Father also includes wisdom from A.J.'s grandfather and United Franchise Group's former General Manager J.J. Prendamano. A.J. recalled being late for a meeting with his grandfather early in his career. When he arrived, his grandfather wrote "Respect for Time" on a $5 bill and ripped the money in half.
"You will get the other half when you respect others' time," his grandfather said. A memorable demonstration for the young leader on how time equals money, the kind of reflection that makes The List, valuable to aspiring leaders and lifelong learners, passed from a father to his son, for parents, coaches, and business mentors.And, if you are wondering, yes, A.J. still has the $5 bill.
About A.J. Titus
A.J. Titus is President of United Franchise Group™ (UFG), the global leader for entrepreneurs, and Signarama®, the world's largest sign and graphics franchise. He spearheads the worldwide development of all UFG affiliated brands and supports policies promoting Signarama franchise owners' expansion and profitability. Titus earned his MBA from the University of Miami and a degree in international business from Palm Beach Atlantic University in West Palm Beach, Florida. He is a Certified Franchise Executive and a board member with the Rinker School of Business and the Titus Center for Franchising at Palm Beach Atlantic University. Titus also serves on the board of VetFran, an initiative of the International Franchise Association (IFA) and the IFA Foundation, which facilitates relationships between veterans and franchisors. He and his wife, Laura Titus, live in West Palm Beach, Florida.
About Signarama
Signarama®, the world's largest sign franchise, offers branding and messaging solutions in addition to comprehensive sign and graphic services to consumers and commercial customers – from business signs, vehicle wraps, and digital signs, to advertising and marketing services. Signarama is part of a successful system of business-to-business franchise brands and development services affiliated with United Franchise Group™ (UFG). As part of a $49-billion-plus worldwide sign market, Signarama has been at the forefront of the sign industry for over three decades. For more information, visit www.signarama.com. For more information on the Signarama franchise opportunity, visit www.signaramafranchise.com.
About United Franchise Group
Led by Ray Titus, CEO and A.J. Titus, President, United Franchise Group™ (UFG) is home to an affiliated family of brands and consultants including Accurate Franchising Inc.™, FranchiseMart®, Franchise Real Estate™, Fully Promoted®, Preveer™ (formerly Resource Operations International), Signarama®, Transworld Business Advisors®, and the Coworks™ division consisting of Network Lead Exchange™(NLX), Office Evolution® (OE) and Venture X® as well as a food division featuring Graze Craze®, Jon Smith Subs®, and The Great Greek Mediterranean Grill®. UFG affiliated brands include over 1600 franchises in more than 60 countries, with consultants that have helped develop over 350 brands into franchises, in over 80 countries with more than 2500 franchisees. With over three decades in the franchising industry United Franchise Group offers unprecedented leadership and solid business opportunities for entrepreneurs.